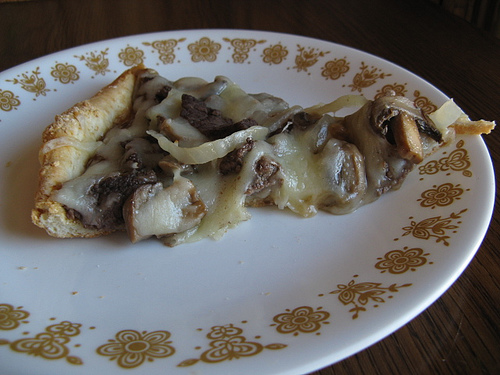 If you like pizza and are looking for something different, this might be just what you need. Chances are you've probably tried pizzas such the steak fanatic, or the Philly cheesesteak at Dominos and this is very similar. Most often these pizzas can be hard to find or discontinued all together but have no fear because I have the perfect recipe to make your own steak pizza from the comfort of your home. A few years back I tried the steak fanatic pizza from Dominos and thought it was just great. Unfortunately about 3 months later they took it off their menu, and soon after I began searching the internet for a recipe for a similar pizza and was successful. What separates this from a traditional Italian pizza is the sauce. We are replacing the tomato sauce with beef gravy to make a tasty topping of steak, gravy, onions, and mushrooms. For the crust, you could either buy a mix from the store or make your own. Let me know what you think.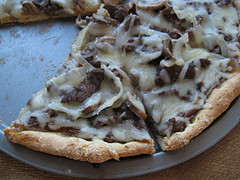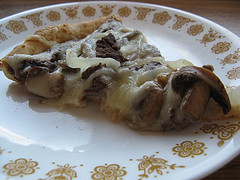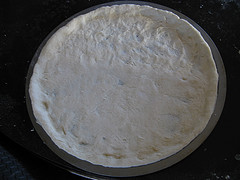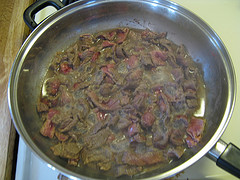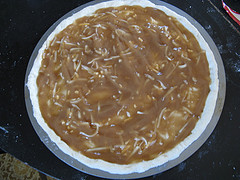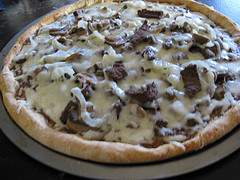 Print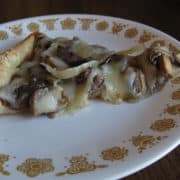 Steak Pizza Recipe
---
8 ounces

beef sirloin, thinly sliced
butter-flavored cooking spray

1

(8 ounces) package sliced fresh mushrooms

1

onion, thinly sliced1 green bell pepper, thinly sliced

1

(10 ounces) container refrigerated pizza dough

12

slices white American cheese

2 cups

shredded Mexican cheese blend
---
Instructions
Preheat oven to 400 degrees F (200 degrees C). Spray a skillet with cooking spray.

Cook and stir beef sirloin in the prepared skillet over medium heat until browned on the outside and slightly pink in the middle, 3 to 4 minutes. Transfer sirloin to a plate.

Spray the skillet with butter-flavored cooking spray. Add mushrooms, onion, and green bell pepper; cook and stir until just turning tender, about 5 minutes.

Roll pizza dough onto a baking sheet and top with American cheese. Spoon mushroom mixture and sirloin over American cheese layer and top with Mexican cheese blend.

Bake in the preheated oven until cheese is golden brown, 15 to 20 minutes.