If you're an avid fan of Thai cuisine, then you're already familiar with red curry paste. This Thai spice is one of the most influential in creating that unique and interesting flavor you get from Thai recipes. Red curry paste adds a good dose of flavor and presence to your dishes. But when you've run out of it, rest assured that certain alternatives can still work as great substitutes for it.
What is Red Curry Paste?
Red curry paste or Thai red curry paste is made of Thai chilies and other aromatic ingredients. Though these may vary depending on the manufacturer region of Thailand it's made from, certain items stay the same. Generally, you'll find common spices and herbs like onions, lemongrass, ginger, garlic, shallot, shrimp paste, fish sauce, coriander, paprika, cumin, and lime peels or rind. A neutral-tasting oil is also included, and in the absence of ginger, ganangal can be used. And sometimes, makrood lime leaves are also used, as well as citric acid, with salt added to taste.
Red Curry Paste in Recipes
Thai red curry paste is a powerful ingredient. Because it's made from a combination of chilies, herbs, and spices, it has s complex taste that settles at a balance between sweet and savory. The chili component makes red curry paste mildly hot, but still, it contributes greatly to the rich flavor of many recipes.
Though it's a traditional ingredient for Thai dishes, red curry paste can also be used for various other recipes. It works for both sweet and savory dishes and is also a great addition to both liquid and solid foods. Its usefulness is evident in many types of foods which include, but aren't limited to;
Curries
Sauces
Marinades
Noodles
Soups
Stir-fry dishes
Chicken recipes
Seafood dishes
Fish recipes
Fish cakes
Meat recipes
Vegetable dishes
Red Curry Paste Substitutes
If you ever run out of red curry paste, or you're worried some of its ingredients don't suit your diet choice, you can use any of these options as substitutes. Each ingredient here is packed with complex flavors and will give the dish almost the same intensity as red curry paste. Of course, knowing how best to switch one for the other is important, but in the end, you may barely even notice its absence to begin with.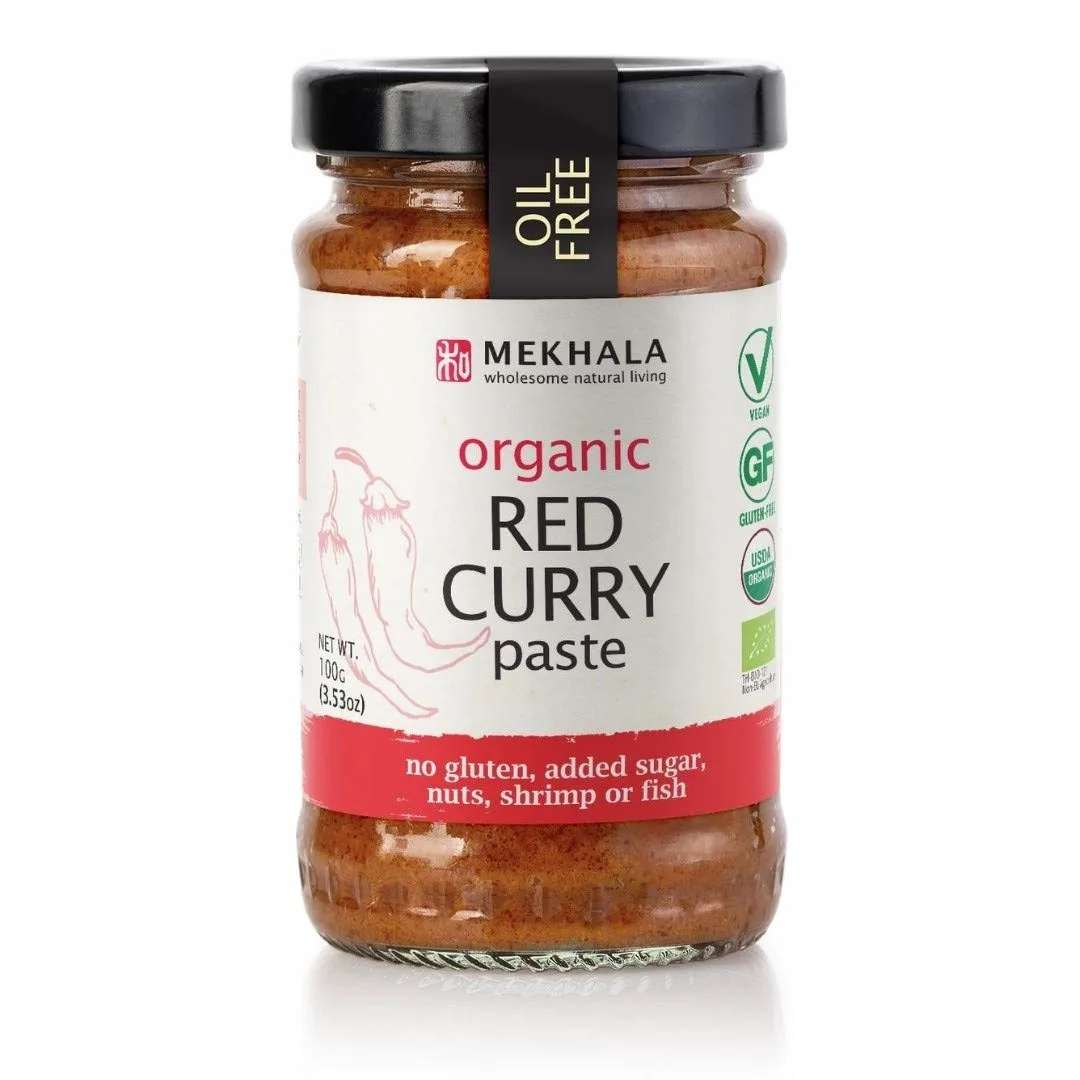 The easiest and probably most convenient way to substitute for red curry paste in any recipe is to make your batch right there in your kitchen. Though different brands come with different combinations of ingredients, the base items usually remain the same. And the best part is, you may already even have them in your kitchen, so with the right instructions, you can prepare a quick batch of red curry paste when you need it.
A simple recipe for homemade red curry paste requires 6 large, dried, washed, and deseeded Thai chili peppers, 3 stalks of lemongrass, 1 thumb-sized ginger, 4 garlic cloves peeled, 2 tablespoons of any neutral-flavored oil, and 1 tablespoon of shrimp paste. Blend these in a food processor or blender at high speed until you get a pureed consistency. You can slice up and use the zest of fresh lemon if you don't have lemongrass. If you're on a vegan diet, replace shrimp paste with soy sauce, and you can even choose to improve the flavor by adding a teaspoon of coriander, paprika, and caraway seeds. Add salt to taste.
If whipping up a new batch of red curry paste isn't an option, you can use curry powder in its place. And though the taste may feel different, it still offers great complexity to the flavor and presence of the dish. Curry powder is dry, compared to the moist red curry paste, so it's stronger in flavor. For this reason, use 1 teaspoon of curry powder to substitute for 1 tablespoon of red curry paste. And if you're worried about this substitute overwhelming the final taste of the recipe, start small and work your way up till you achieve the desired taste.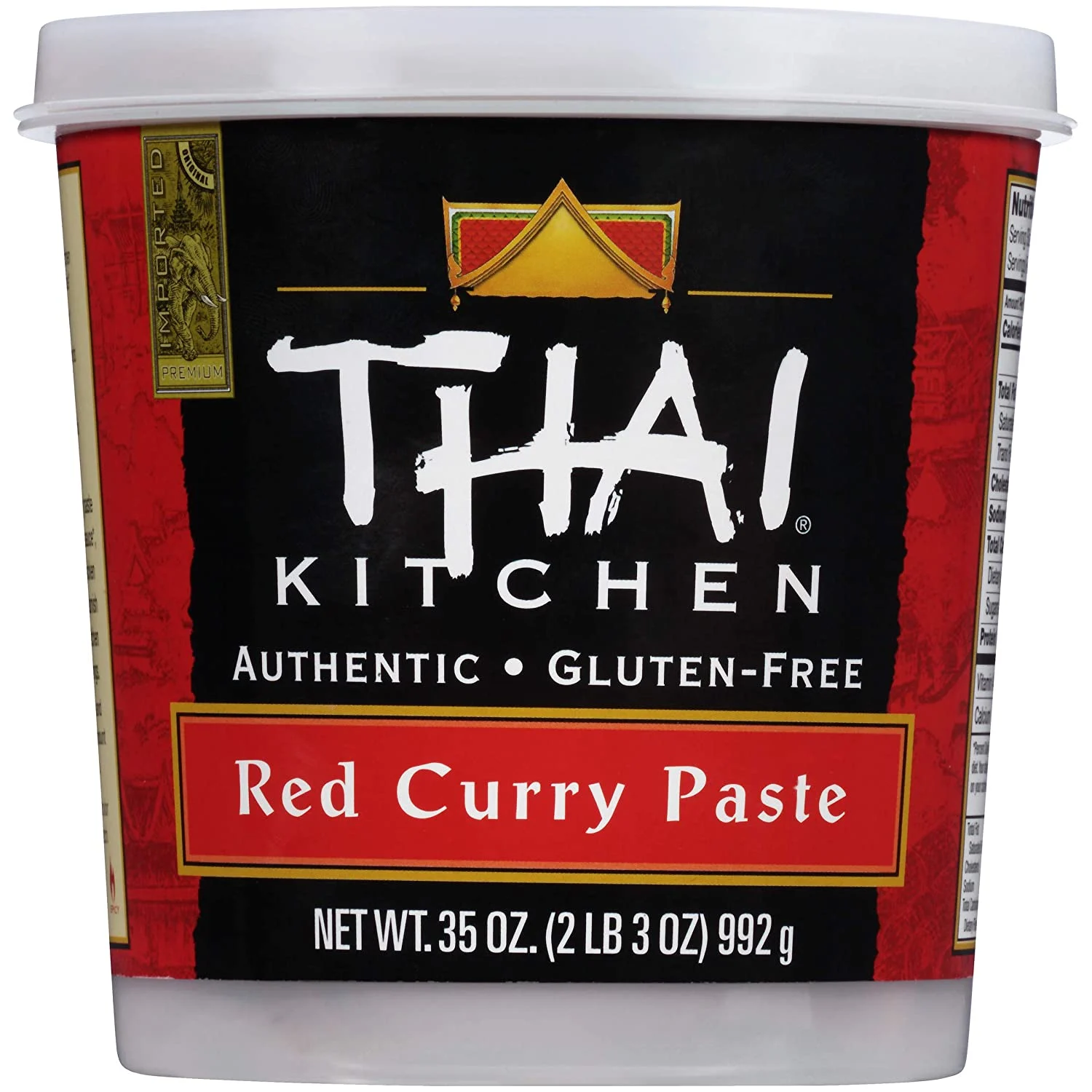 Red curry paste isn't the only popular type used in Thai cuisine. If you happen to have green Thai curry paste, you can use it in its place if your recipe doesn't call for the red color. Note, though, that green curry paste is hotter, and the taste differs slightly, so use less than the recipe calls for red curry paste. You can also use yellow curry paste, Massaman, or laksa in place of red curry paste. Remember that just like green curry paste, their taste profiles are different, so use less than the recipe demands. And though you may not get the exact flavor profile expected, you'll still attain a complex and rich flavor with familiar ties to Thai cuisine.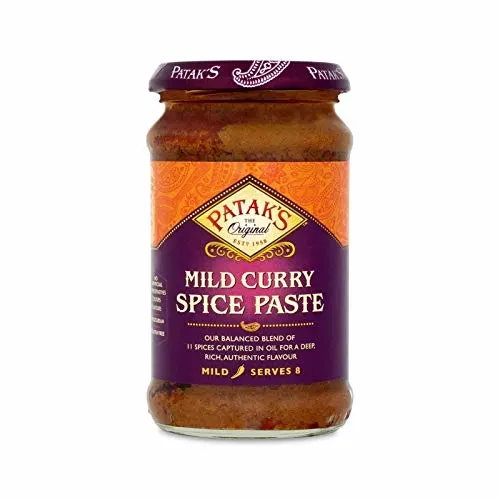 Sometimes, all you may have that's close to red curry paste is some type of Indian curry paste. If that's the case, then you can use it as a substitute. Indian curry paste is just as rich in flavor complexity, though it tends to be hotter, so use sparingly. Popular options like Madras, Vindaloo, and even Korma can work as good substitutes for Red curry paste, but they need to be added in small quantities till you reach the desired taste.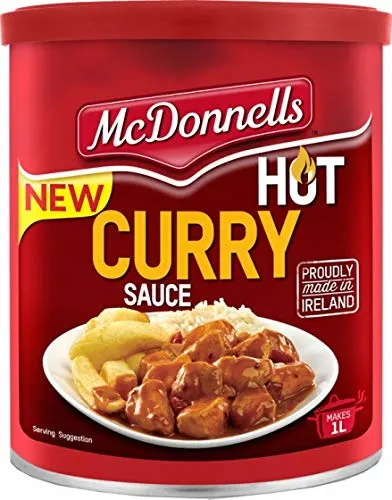 The hot curry sauce is a popular ingredient made in South Africa. This sauce is renowned for bringing great levels of spiciness and flavor to soups, marinades, stews, and sauces. Hot curry sauce can work as a good substitute for red curry paste in such recipes, so if it's all you have sitting in your pantry, you can make use of it. But hot curry sauce is spicier, so use less of it- about a teaspoon of it for each tablespoon of red curry paste.
Frequently Asked Questions (FAQs)
What's the difference between curry powder and curry paste?
The main difference between curry powder and curry paste is the state. While curry powder is dry and must be added to oil or water, curry paste is thick with a concentrated flavor, which needs to be diluted in the recipe.
Is red chili paste the same as red curry paste?
No, it isn't. Though red curry paste contains chili and paprika, it also includes a blend of herbs and spices like lemongrass, turmeric, onion, and even shallot. But red chili paste is made specifically from red chili peppers and sometimes garlic.
How do you make red curry paste less spicy?
If you wish to have just the flavor of red curry paste minus the spiciness in your recipe, try these hacks to reduce it. You can add a bit of coconut milk or cream to the dish, especially if it's a soup or sauce. Lemon, lime, or vinegar would also do the trick, as will yogurt and sour cream. And if you want to keep it simple, a bit of ketchup can help to beat down the spiciness of the red curry paste.
Conclusion
If you ever run out of red curry paste for your Thai recipes, no need to worry. With any of these substitutes, you can still give your dish an intense and powerful flavor. Plus, each one promises a new experience in taste, so in the end, you may rarely miss the absence of red curry paste in the dish.