Turkey Brine Recipe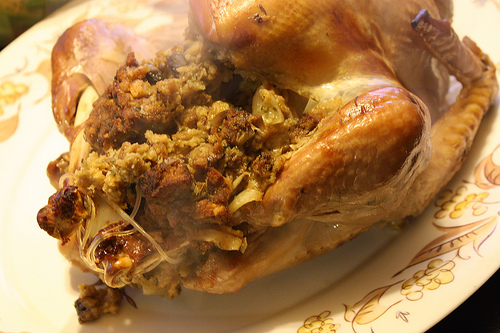 Here is delicious apple brine for turkey, chicken, or pork. If you have never tried brining before, it may be time to start. This brine helps to keep the meat from becoming overcooked. This brine will make the turkey or chicken very moist and not so easy to overcook. This brine also gives the meat a nice and slightly sweet flavor. Don't worry though; this is a very mild brine. This is enough brine for a 14lb turkey. Give this a try for the holidays or for a fantastic home dinner. Enjoy.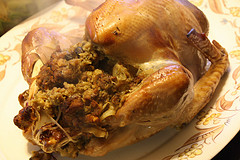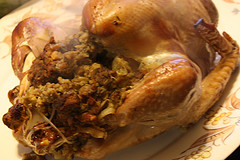 Ingredients:
1 quarts apple juice
1lb brown sugar
1 cup kosher salt
3 quarts water
3 oranges (sliced into quarters)
4 ounces fresh ginger (thinly sliced)
6 garlic cloves (crushed)
15 whole cloves
6 bay leaves
Cooking Instructions: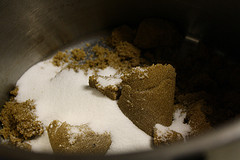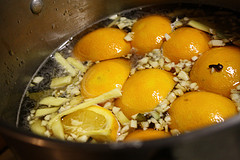 Step 1: Bring apple juice, salt, and sugar to a boil over high heat. Stir well. Skim the foam. Turn off heat and allow the mixture to cool to room temperature.
Step 2: Add water, oranges, ginger, garlic, cloves, and bay leaves. Mix well.
Step 3: Pour brine over turkey to cover and brine for 24 hours.