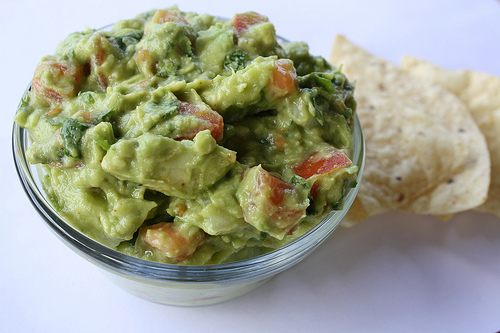 If you enjoy Mexican cuisine chances are you are familiar with Guacamole. Guacamole is made by mashing ripe avocados. Making guacamole at home is the only way to go; the stuff you will buy in the store is disappointing and most of the time, just flat out bad for you. The only real work here is the prep work which includes a lot of dicing. This recipe gets most of its spice from cilantro and cayenne pepper. You can adjust the mount of these ingredients depending on how spicy you want your guacamole to be. Guacamole makes a great dip to go with chips or it also goes great on tacos or other types of Mexican dishes. Enjoy.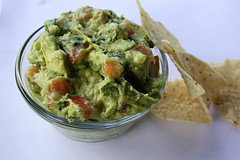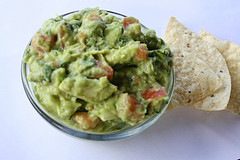 Ingredients:
3 ripe avocados (peeled and pitted)
The juice of 1 lime
1 teaspoon salt
½ cup onion (diced)
3 tablespoons fresh cilantro (chopped)
2 roma tomatoes (diced)
1 teaspoon fresh garlic (minced)
1 pinch cayenne pepper
Cooking Instructions: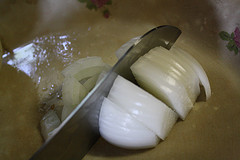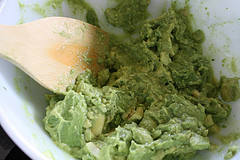 Step 1: In a medium bowl mash the avocados. Squeeze in or add lime juice. Add salt. Mix in onion cilantro, tomatoes and garlic. Mix in cayenne pepper.
Step 2: Refrigerate for 1 hour or serve immediately.
(Makes 4 Servings)
If you enjoyed this article Subscribe to my RSS Feed.