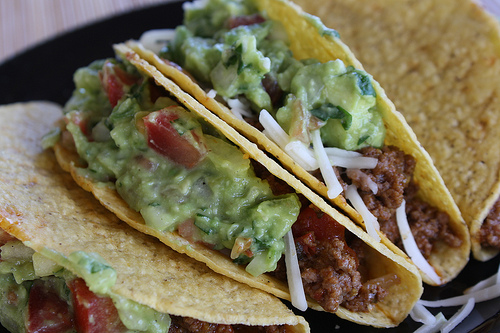 Finding a good taco filling recipe at times can be a little difficult. If you have been searching for a good recipe, the search has come to an end. After trying this you will never want to use another store bought seasoning mix again. One thing I really enjoy about this recipe is that it isn't overloaded with seasonings like most taco fillings. This recipe uses ingredients such as diced tomatoes, onion, garlic and various seasoning to create a near perfect blend. This seasoning can be used with either ground beef or ground turkey. Top these tacos with guacamole, shredded cheese, or whatever you like. Enjoy.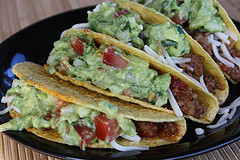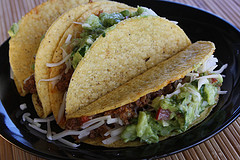 Ingredients:
3lbs ground beef (or ground turkey)
2 tablespoons olive oil
1 large onion (chopped)
3 garlic cloves (minced)
3 tablespoons chili powder
2 teaspoons oregano
1 tablespoon ground cumin
1 (14.5 ounce) can diced tomatoes
salt and pepper (to taste)
¼ cup cornmeal
Cooking Instructions: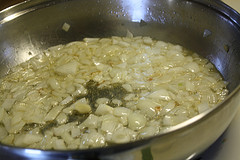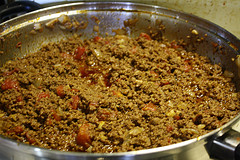 Step 1: In a large skillet over medium-high heat add oil. Add onion and sauté until soft (about 5 minutes). Add garlic, chili powder, oregano, and cumin. Stir and sauté for 1 minute.
Step 2: Add ground beef and cook stirring often until it loses its raw color. Break ground beef up with a spatula into small chunks while cooking. Stir in tomatoes, and simmer for 5 minutes. Add salt and pepper. Stir in cornmeal and cook stirring constantly until the mixture has become thick.
(Makes 8 Servings)
If you enjoyed this article Subscribe to my RSS Feed.