Teriyaki Chicken Sandwich Recipe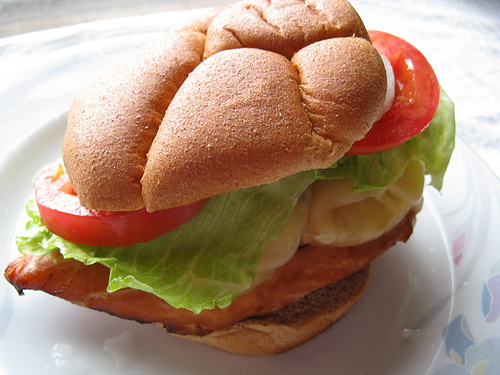 It keeps getting warmer and warmer here in Michigan, and the weather is becoming great for outdoor grilling. So today I decided to fire up my grill again and make chicken teriyaki sandwiches. These sandwiches are a great combination of sweet and savory. For this recipe not only are you grilling the chicken, but you are grilling the pineapple as well! This was my first time ever putting pineapple on the grill and I think it turned out great. To get the most flavorful chicken it's best to marinate overnight, but if you're in a rush a few hours will work just fine. Some choices for toppings would be lettuce, tomato, onions, or just whatever you like. This recipe is great if you're looking for a quick, great tasting meal that's easy to prepare.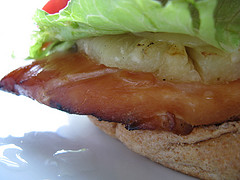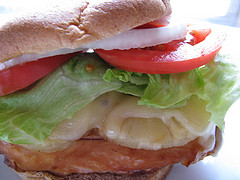 Ingredients:
4 boneless skinless chicken breasts (if they are too thick cut them in half)
1-2 cups teriyaki sauce
Slices of Swiss cheese
1 can of pineapple rings
Hamburger buns
Mayonnaise
Lettuce (optional)
Tomato (optional)
Onions  (optional)
Cooking Instructions: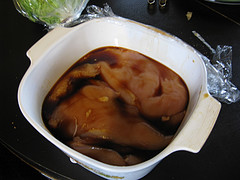 Step 1: Place chicken breasts between 2 sheets of wax paper and pound to an even thickness. Marinate for 4-6 hours (or overnight for best results) in a covered bowl or zip loc bag.
Step 2: Place pineapple rings on the grill and cook 3-4 minutes on each side. Remove and set aside.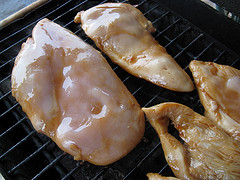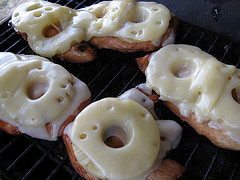 Step 3: Grill chicken breasts 5 minutes on the first side, turn over and add pineapple rings and Swiss cheese slices and cook for an additional 3-4 minutes or until fully cooked. Remove from grill and place on a bun.  Spread mayonnaise under the top half of the bun and add any additional toppings as desired.
Tags: cooking, recipes, food and drink, recipe