Bacon Nacho Fries Recipe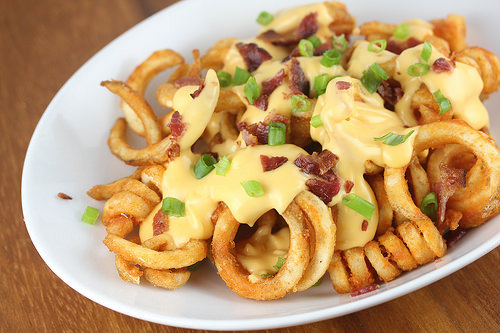 This is not really a recipe but more of a delicious idea for your gameday or superbowl party this year. These bacon nacho fries are curly fries topped with warm nacho cheese, crispy bacon, and green onions. You can use whatever kind of fries you want for this recipe and you could also use seasoned fries if you would prefer. If you want to make this recipe even easier than it already is, you can use precooked bacon. These fries are great to serve as a appetizer. Enjoy.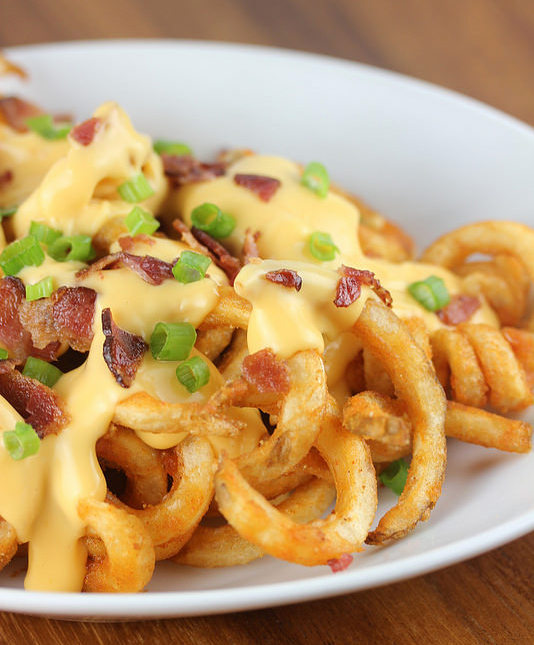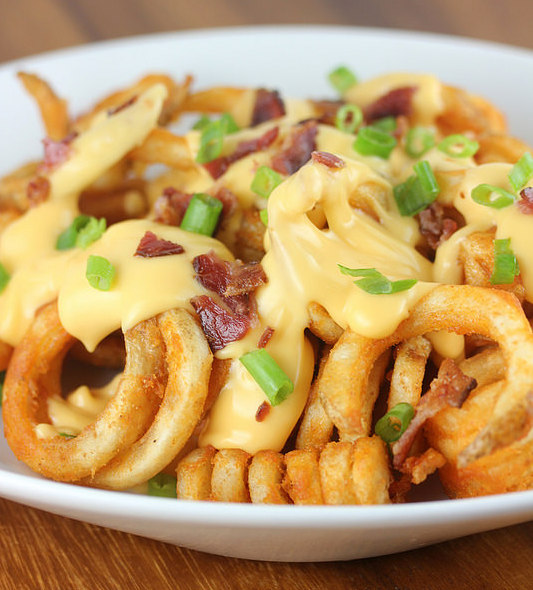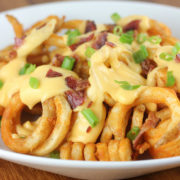 Bacon Nachos Fries
Ingredients:
1 (16 ounce) can nacho cheese (warmed)
8 slices of bacon (cooked until crispy and crumbled)
4 green onions (chopped)
1 bag frozen curley fries
Directions:
Cook the fries according to package directions, either in the oven or in the deep-fryer. Top with nacho cheese, green onion, and crispy bacon.