Cravatta a Farfalla – a classic Italian pasta – also means bow tie. Since the shape of this sort of pasta is similar to that of a bow tie, s a result, farfalle pasta is often known as bow-tie pasta in English.
This light and creamy bow tie pasta recipe are simple enough to make regularly yet sophisticated enough to serve guests. This bow tie pasta can be made in the Instant Pot or on the stovetop and is ready to dazzle your taste senses in minutes.
Read on as you learn how to cook bow tie pasta. I will also give you some expert tips and cooking time, so you never make a bad bow tie (farfalle) pasta again.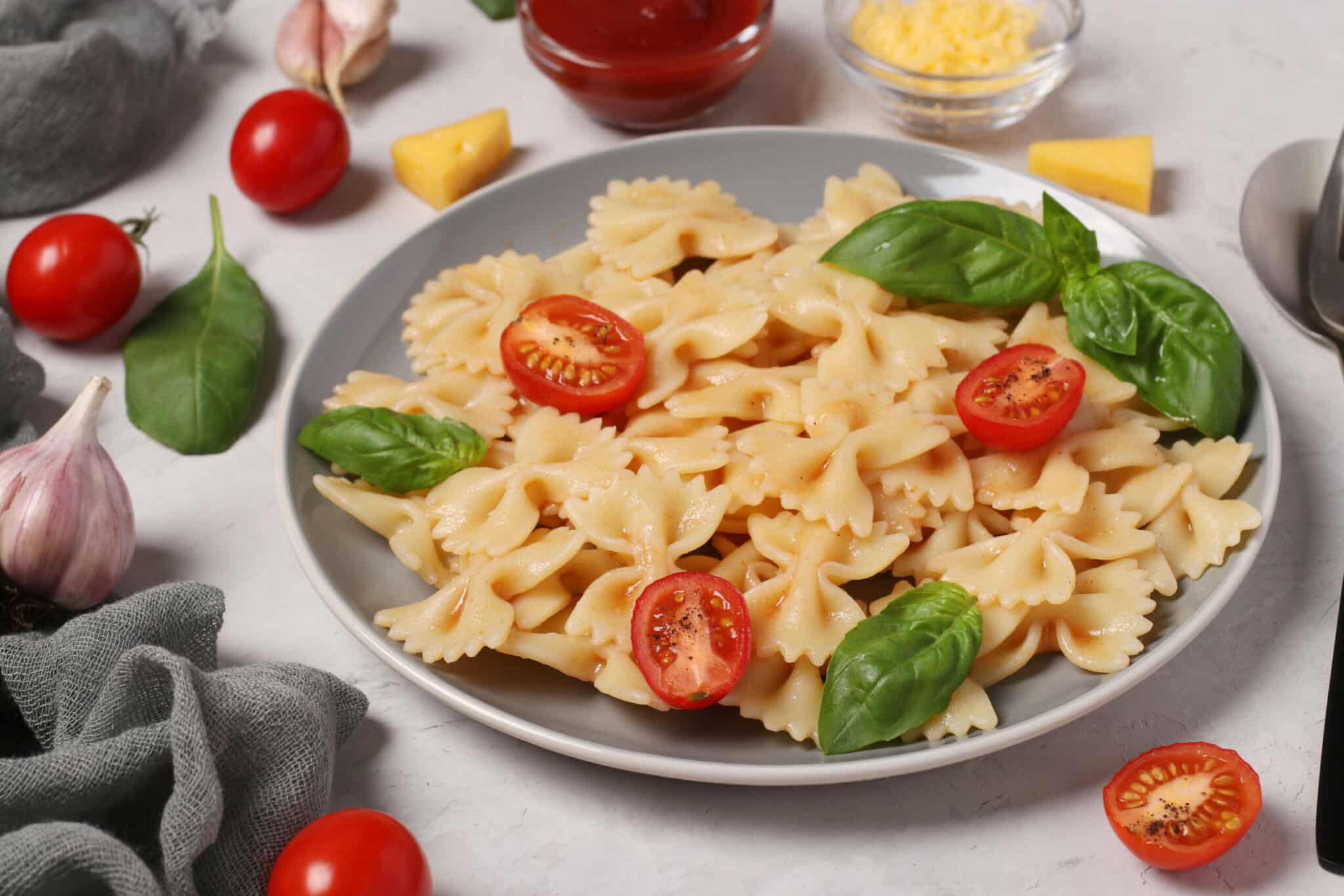 Pasta Nutrition Facts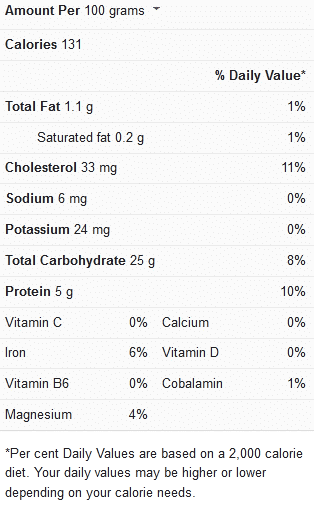 Tips on How to Cook Bow Tie Pasta
Use of a lot of water – 1 liter per 100 g of farfalle is a good rule of thumb. For a 16 oz pack of bow tie pasta, this equates to 4½ quarts of water. You can't go wrong with a gallon of water (4 quarts or 4 liters) for each box of 16 ounces (500 g) of bow tie pasta (farfalle).
Salty water – Farfalle pasta should be cooked in salted water. The water, according to Italians, should be as salty, and this is around 3.8 percent in the Mediterranean, which I find to be somewhat salty while boiling noodles.
Ensure even cooking – Let the bow tie pasta cook for about 2 to 4 minutes until it's al dente, which means it's slightly firm when you bite into it. Then stir the pasta occasionally with a wooden spoon while it is boiling to ensure it cooks evenly.
Add chicken breast to the bow tie pasta – I recommend you cook a couple of chicken breasts marinated in a simple Italian vinaigrette like I do. Slice the breasts and drizzle a nutty balsamic glaze over the pasta. Alternatively, while adding sun-dried tomatoes and cheese, you can simply throw rotisserie or pre-cooked chicken.
Vegetables – Additional vegetables, such as artichoke hearts, would be delicious in this recipe. Eggplant, spinach can be added just before serving – even peas would be wonderful.
You can sauté mushrooms with some fresh garlic and thinly sliced onion or red bell peppers. Some green, black, or Kalamata olives, as well as capers, would be wonderful when tossed in too.
Mix the bow tie pasta with sauce after draining – The best way to make flawless farfalle pasta is to mix them with the sauce shortly after they've been drained. This is the most effective approach to keep them from sticking together, and your freshly cooked bow tie pasta will absorb the sauce's oils and liquids. This tip for consistently delicious butterfly pasta meals.
How To Cook Bow Tie Pasta – I usually recommend measuring, preparing, and chopping all of the ingredients ahead of time so that this bow tie pasta recipe comes together fast and effortlessly once you get started.
Following these simple steps will ensure that your bow tie pasta is delicious and flawless.
In a big pot, bring water to a boil. For bow tie (farfalle) pasta, you will need to use a very large pot and bring the water to a full boil over high heat.
You should season generously with salt. According to Italian tradition, bow tie pasta, or any sort of pasta should be cooked in seawater. In most recipes, 1-2 percent salt should be added to your water – for each liter of water, you should use ½-1 teaspoon of salt.
Set your timer for the cooking time given in this article and add your bow tie pasta to the salted water. At this point, you will have to reduce the heat to medium-low.
During the first minute of cooking, you should stir the bow tie pasta occasionally. After then, there's no need to stir any further.
The cooking time for bow tie pasta is specified on the package and may vary somewhat depending on the brand. You can't go wrong by cooking it for 10 minutes.
Afterwards, proceed to drain the bow tie pasta when it is done.
Serve with sauce and enjoy. If you don't want your bow tie pasta to stick together, you can add it to the sauce shortly after you drain it and stir it well.
View this post on Instagram

How Long to Cook Bow Tie Pasta
Notably, the cooking time for dry bow-tie pasta is 10 minutes. You should follow the instructions on the package for best results however, cooking dried farfalle – bow tie – pasta for 10 minutes will always suffice.
I recommend you taste the bow tie (farfalle) pasta 1-2 minutes before the cooking time, and then every minute after that. In this manner, you can customize the chewiness to your liking.
| | | | |
| --- | --- | --- | --- |
| Preparation Time | Cook Time | Additional Time | Total Time |
| 5 minutes | 4 minutes | 4 minutes | 13 miniutes |
Print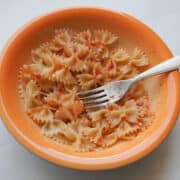 Bow Tie Pasta Recipe (4 Servings)
---
8 oz

of bow tie pasta (Farfalla)

1 cup

of mushrooms

¼ cup

of sun-dried tomatoes

1¾ cups

of chicken broth or water

½ cup

of heavy cream

¼ cup

of Prosecco sparkling wine

1 teaspoon

of garlic

¼ teaspoon

of pepper

½ teaspoon

of onion powder

⅓

– ½ cup of shredded Parmesan Cheese
---
Instructions
Start with the mushrooms, they should be washed and diced into little bite-size pieces.
Wait until the Instant Pot says "Hot" before turning it on. Allow it to heat up with butter or olive oil, then sauté the mushrooms for a few minutes.
Turn the Instant Pot off.
You can add some broth or water to deglaze the saucepan if necessary. Then, stir in the garlic, pepper, onion powder, cream, and prosecco. Make sure to stir in the pasta at this point until it seems evenly distributed.
Close the cover and cook for 4 minutes on Manual (Pressure Cook). You should allow 4 minutes for a Natural Release. If you want your pasta to be more tender, you can cook for an additional minute. Release any leftover pressure quickly and open the lid.
You can stir in the sun-dried tomatoes and Parmesan cheese. As the sauce cools, the dish will thicken.
You can watch this video recipe to know how long to cook bow tie pasta.