So, you're craving that summer experience, and your first thought is a nice juicy hotdog snack. But then, it hits you; the hassle of lighting up a grill or bending to an oven. Yes, these thoughts can discourage you from engaging in the recipe but don't give up yet. You can use another method; cook the hot dog in a pan on the stove!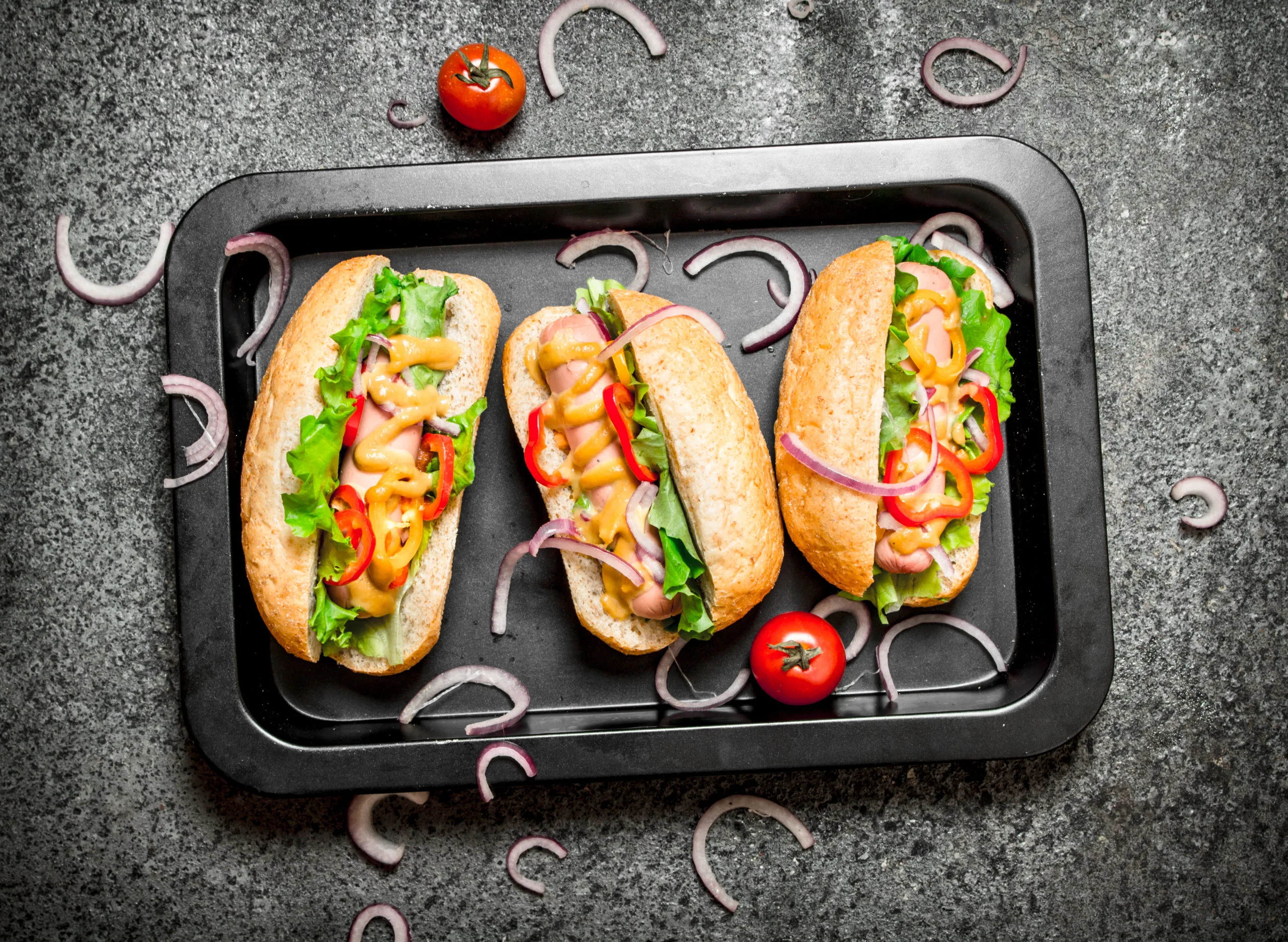 Stovetop hotdogs have been a thing for years, and more people are getting accustomed to the technique as time passes. So if you haven't gotten on board, now is your chance. It's a splendid way to prepare your favorite summertime snack anywhere and anytime. But you probably still need more convincing, so here goes.
Hot Dogs Nutrition Facts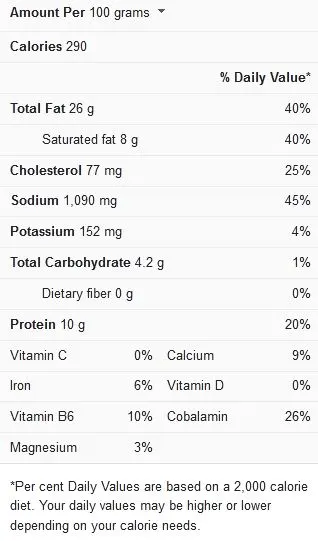 Why Cook Hot Dogs in a Pan?
You may wonder why you shouldn't wait until the grill gods of your group declare a barbecue hangout before eating a hotdog. But you can still enjoy the snack before such time and with a huge smile. Did you ask how? Because the pan-cooked hot dog does have its moments, like these below;
Convenient: No grill smoke hassle, no greasy oven; just you, one pan, a few ingredients, and as much of these juicy bad boys as you can eat.
Flexible: You can influence the recipe as you see fit. You can cook the dogs as one unit or dice them. You can also cut them into ring sizes for faster cooking. And the seasoning possibilities in the pan are endless.
All-Season Method: You don't have to wait for barbecue weather to make your hotdogs, as you only need your stovetop. So, you can enjoy those juicy logs of beef all year long.
Easy: You don't need to have a showoff beard that says you're the king of the grill. Why? Because pan hotdogs are super simple that anyone can make them.
Cooking Hotdogs in a Pan
So, you see? Making hot dogs in a pan is as straightforward as snapping your fingers. So, if you're convinced, then let's jump to the procedures you'll need to make it happen.
View this post on Instagram

Selecting the Hot Dog
The first step to any successful recipe is picking quality ingredients. And since the hot dog is your primary item, it's necessary to ensure you're only using the best ones. So for starters, your hot dog must be 100% beef. And, it must be all-natural, meaning the casing is also made from natural materials. This factor is necessary as natural casing gives the hot dogs that desirable snap.
Many tend to shy away from hot dogs due to the possibility of additives in them. And it's why when buying yours, look for products that are free of such. Check the package for added nitrites and nitrates. And if you find any in the pack, then that product isn't for you.
Cooking the Hot Dog
For the best pan-cooked hot dog, use a cast-iron skillet or non-stick frying pan. These items allow you to cook the sausages without worrying about charring or sticking. The cast iron especially holds heat well, so you can cook the hot dogs at low temperatures while the pan stays hot. And it's the best choice regardless of whether you're cooking the sausages whole or in pieces.
Whole Hot Dogs
Start by placing the pan over medium-high heat and adding some water to fill the pan's bottom. Then cook the hotdog in it until the water evaporates, rolling the hot dogs as you do. At this point, you'll want to add a bit of butter-just a dab- and roll the hot dog in the greased pan so the surface browns moderately. Once done, the hotdog is ready to eat, and in less than 15 minutes!
While this method does seem to call for both water and butter, you can completely omit the former. This means you'll cook the sausages exclusion butter, creating an even juicier result. And if you're not a butter person, swap it with any cooking oil of our choice.
Chopped Hot Dogs
Cut the hot dogs in bite sizes, then heat some oil in the pan at medium-high. Ensure that the oil is enough to about half an inch to the pan's sides. When the oil is hot and shimmering, carefully add the sausage pieces. Stir-fry the hot dogs or turn each piece with a tong as the cook. Then, drain the pieces in a bowl lined with paper towels, and serve as desired.
What's great about this method is you can combine other ingredients in the pan as you cook. For example, you could add chopped bell peppers or carrots, lettuce, collard greens, jalapeños, potatoes, and anything you prefer. You can also make this recipe and toss it with pasta, salads, or in a rich sauce.
Print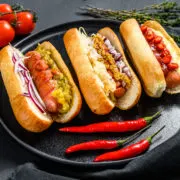 Pan-Fried Hot Dogs (4 Servings)
---
Four natural hot dogs, uncured
Four hot dog buns
Water
---
Instructions
Set a skillet over medium-high heat and drizzle enough water to cover the base. Then, add the hot dogs and roll them as they cook in the water. Continue until the moisture in the pan fully evaporates.
Rub some butte run the skillet, and roll the hotdogs over the hot melted butter. Continue until the sausages develop a nice browning on the surface.
Toast the buns as the sausages cook. Then, set the skillet down, place the sausages in the buns, and top as desired.
More ideas can be seen here.