Lactation Cookies Recipe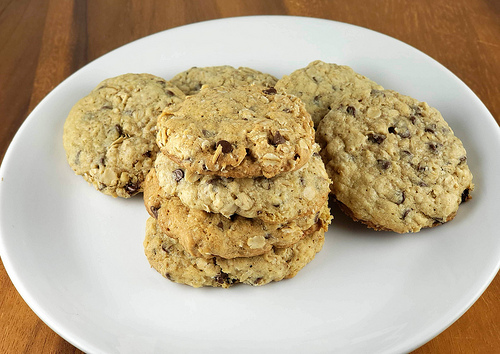 My wife and I recently had our second child and I prepared a triple batch of these lactation cookies to help her produce more breast milk. These lactation cookies are perfect for mothers that are breastfeeding and pumping to increase the amount of breast milk that they produce. Best of all, these cookies are delicious and are easy to grab and snack on throughout the day. One question might be how many of these cookies do you eat per day? I don't have a specific answer but my wife usually eats 2 of them a day. In just 1 week after giving birth my wife is pumping around 30-40 ounces per day. She recommends eating a cookie between pumps for the first few days after giving birth. You will also want to make sure drink a lot of water when eating these cookies. The main ingredient in this recipe that will help to produce more breast milk is brewers yeast. Brewers yeast is not yeast using for baking and can be found on amazon or supplements stores such as GNC. Enjoy.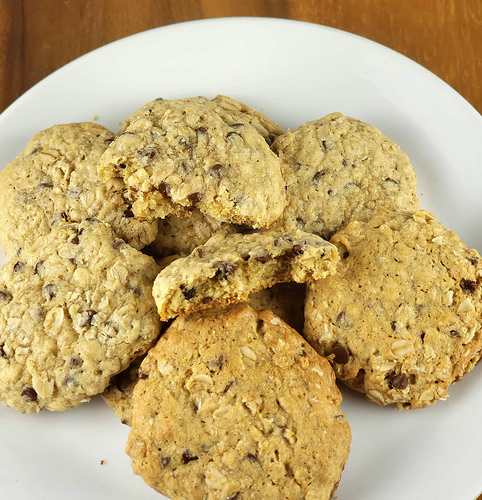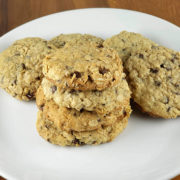 Lactation Cookies
Ingredients:
1 cup butter
1 cup sugar
1 cup firmly packed brown sugar
4 tablespoons water
2 tablespoons flax seed meal
2 eggs
1 teaspoon vanilla
3 cups flour
1 teaspoon baking soda
1 teaspoon salt
3 cups oats
1 cup chocolate chips
2 -4 tablespoons brewer's yeast
Directions:
Preheat the oven to 350 degrees F. In a small bowl mix the flax seed and water and let it sit for 3-5 minutes.
In a large bowl beat butter, sugar, and brown sugar until well combined. Add the eggs and mix well. Add the flaxseed mix and vanilla extract and beat well.
In another bowl sift together flour, brewers yeast, baking soda, and salt. Add the dry ingredients to the butter mixture and mix well. Stir in the oats and chocolate chips.
Scoop onto a baking sheet in balls that are about the size of a golf ball (can make them smaller or bigger). Press down a bit with a spoon.
Place into the oven and bake for 12 minutes. Let sit for a couple of minutes and then remove from the baking sheet.