Roast Beef Sliders Recipe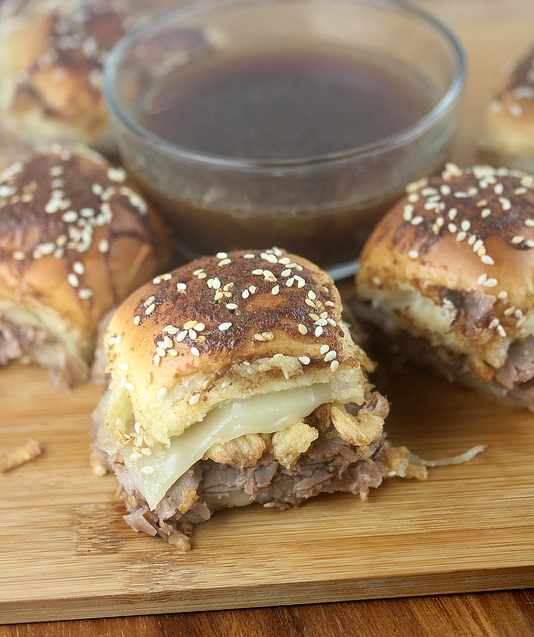 It is that time of year to prepare appetizers for your Super Bowl Party. A great option is always sliders. These roast beef sliders are very similar to many other slider recipes, slider rolls are loaded with deli roast beef, provolone cheese, and french fried onions. An Au Jus is then poured over the prepared sliders in a baking dish and then baked to perfection. The sliders are served with a cup of au jus on the side for dipping. The crunch from the french fried onions really make this recipe great. Enjoy.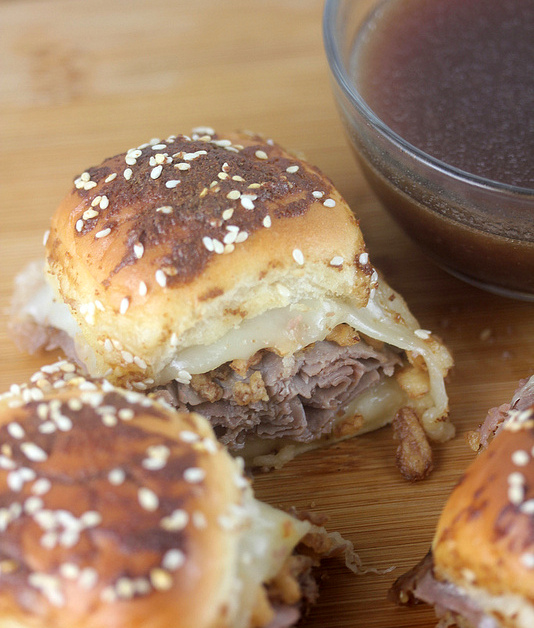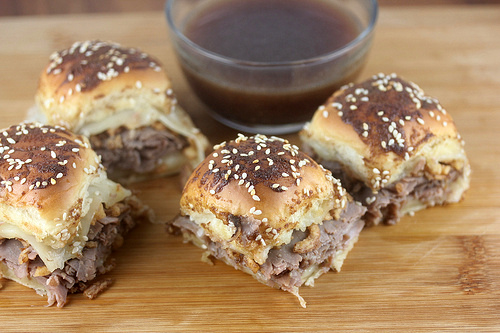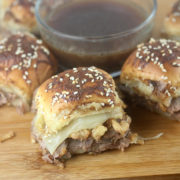 Roast Beef Sliders
Ingredients:
2 tablespoons unsalted butter (softened)
1 package hawaiian rolls (12 rolls)
1lb deli roast beef
12 slices provolone cheese
1-1/2 cups french fried onions
Topping-
8 tablespoons unsalted butter
1 packaet Au Jus seasoing mix (divided)
1 teaspoon worcestershire suace
1 tablespoon toasted sesame seeds
3/4 teaspoons dried minced garlic
1/2 teaspoon onion powder
Directions:
Preheat the oven to 350 degrees F. Butter the bottom of a 9x13 inch baking dish using the softened unsalted butter.
Slice the package of the rolls in half without separating them. Place the bottom half of the rolls into the baking dish. Top with 6 slices of provolone cheese, roast beef, french fried oinons, and the remaining 6 slices of cheese. Top with the top half of the rolls.
In a small bowl melt the butter in the microwave. Mix in 1 tablespoon of the Au Jus seasoninig, worcestershire sauce, sesame seeds, dried minced garlic, onion powder. Whisk until well combined. Top the rolls evenly with this mixture.
Place into the oven and bake for about 15-20 minutes or until the cheese is melted and the rolls are golden brown. Remove and cut the sliders with a sharp knife.
While the sliders are baking. Take the remianing Au Jus mix and place in a small saucepan over medium heat. Add 2 cups of cold water and whisk. Bring to a boil and then reduce heat and simmer until slightly thick. Serve with the sandwiches.