Sour Cream Sugar Cookies Recipe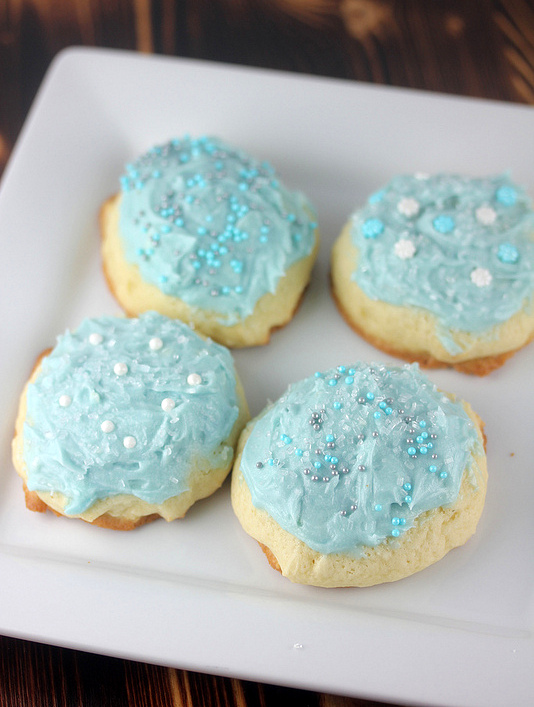 Sugar cookies are one of the most classic and delicious sweets to prepare for Christmas and the holiday season. What is great about sugar cookies is that they are easy to prepare. These sugar cookies are a little bit different and use sour cream. I would say that the texture is more like that of a cake than a cookie. Once the dough is prepared and the cookies are baked, they are coated with a frosting and sprinkles if desired. The frosting is just a simple combination of butter, powered sugar, vanilla extract, and milk. You can add food coloring if you want, I used blue. These are easy to prepare in large batches if needed. Enjoy.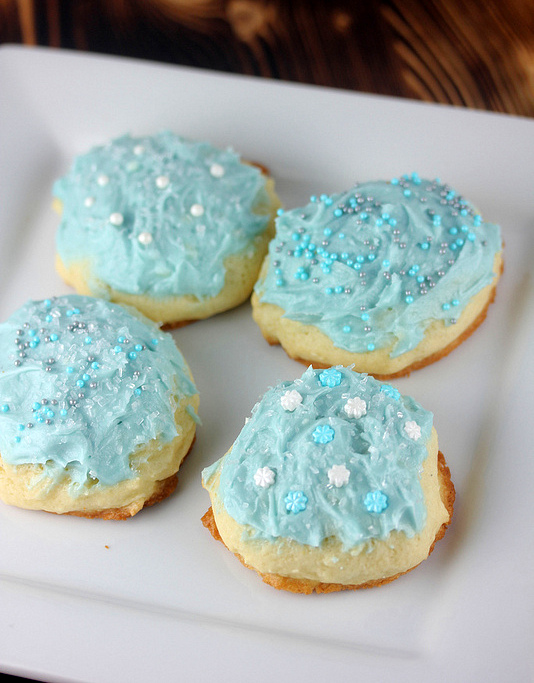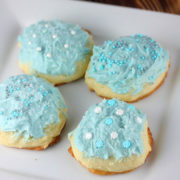 Sour Cream Sugar Cookies
Ingredients:
1/2 cup butter
2 cups granulated sugar
4 eggs
1 teaspoon vanilla extract
2/3 cup sour cream
1/2 teaspoon baking soda
3 teaspoons baking powder
4 cups all purpose flour
Frosting-
1/2 cup butter
2 1/2 cups powdered sugar
1 teaspoon vanilla extract
tablespoons milk
Directions:
In a large bowl beat butter and sugar using an electric mixer until creamy. Add eggs, 1 teaspoon vanilla extract, and sour cream. Beat until smooth. Add baking soda, baking powder, and flour and beat on low until combined. The dough will be soft.
Preheat the oven to 350 degrees F. Line baking sheets with parchment paper. Drop heaping tablespoonsfuls of the dough onto the baking sheets, 2-3 inches apart. Place into the oven and bake for 10-12 minutes, until the edges are golden brown and the center is set.
To prepare the frosting- Beat butter using an electic mixter until smooth. Add powdered sugar, 1 teaspoon vanilla extract and milk. Beat until smooth. If the batter is too thick you can add a little milk as needed to thin it out. If it is too thin you can add more powder sugar until the desired consistency is reached.
Allow the cookies to cool and then top with frosting.