The Cocchi Americano is one drink that has managed to get the attention of bartenders and wine lovers. It is used as a close substitute for the Kina Lillet and gives a new taste to some classic drinks when mixed.
The Cocchi Americano has gained a lot of popularity. It would be beneficial to bartenders or mixologists if other drinks could stand in for the Cocchi Americano when it is unavailable. This is why I have rounded up a few alternatives for the Cocchi Americano in this article.
What is Cocchi Americano?
The Cocchi Americano is a white aperitif wine produced in Italy by a pastry chef named Giulio Cocchi. It debuted in 1891 but gained full recognition in mid-2010. The wine contains spices and botanicals like cinchona, gentian, and citrus, it is blended and left to marry for up to a year before packaging.
Most persons have regarded the Cocchi Americano as the best substitute for the popular Kina Lillet because of the bitter bark cinchona it contains. When the Kina Lillet was reformed to the new Lillet Blanc, the quinine content was removed, making it less bitter, which prompted a replacement. This need led to the discovery of the Cocchi Americano in mid-2010. This Italian wine is mostly served with Campari and a splash of soda in the traditional Americano cocktail style.
Giulio Cocchi also made another version of the Cocchi Americano which is the Cocchi Americano Rosa, it has a more bitter taste, an aromatic flavor, and beautiful red color. The Cocchi Americano is now produced by the Bava Family, who produce a range of Moscato di Asti.
Cocchi Americano uses in Recipes
Since Cocchi Americano's popularity, bartenders tend to use this drink in some classics that require the Kina Lillet because of the bitter and sweet flavor that wine lovers enjoy. Some recipes that the Cocchi Americano is used in include;
The Vesper
Cocchi Irlandese
Cocchi & Soda
One For The Money Cocktail
Citrusy White Negroni
Corpse Reviver No 2 Cocktail
Lavender-Infused Cocchi Americano
Cocchi Spritz
Downhill Darling
Clarity With Lavender
Mezcal Negroni
Italian Cocchi And Prosecco Cocktail
It's Always Sunny Cocktail Recipe
The Blind Side
Blackthorn Returns
Cocchi Americano Substitute
The Cocchi Americano is used mostly as a substitute for Kina Lillet but what happens when you run out of it?. This shouldn't be a problem as other drinks would work for the Cocchi Americano and maybe form a new recipe. So when looking for a substitute, it has to be things that have the same flavor or taste as the Cocchi Americano.
Amaro Angeleno
This Los Angeles drink is made with brandy and Pinot Grigio, it also contains locally grown herbs like verbena, thyme, gentian, as well as citrus. It has a bright yellow color and hints of orange peel in its taste. It is sweet and delivers a bitter taste, making it a good substitute for the Cocchi Americano. When substituting you can use the same quantity with the Cocchi Americano in any recipe.

This drink has been made since 1885 and is considered one of the oldest aperitif drinks in France. It has a bittersweet taste that has hints of lemon and citrus taste. Macerating neutral spirits make it with a bitter herb known as the Gentiana. It is left to rest in Limousin oak barrels.
It can be substituted in recipes like Vesper and the same amount of Salers Aperitif can be substituted for the same amount of Cocchi Americano.
Kina L'Avion d'Or
This is a French aperitif almost similar to Kina Lillet and would work for the Cocchi Americano. The French name Kina L'Avion d'Or translates to 'golden airplane bitter' in English, it has a large amount of quinine which is found in the Cocchi Americano as well.
It has a sweet and bitter taste and can be substituted in a recipe that calls for Cocchi Americano in the same quantity required.
Reserve Jean De Lillet
This French wine also has flavors similar to the Cocchi Americano. It introduces bitter-sweet flavors like the Cocchi Americano. It has a blend of sweet and bitter oranges and is made from single-vintage Sauternes. The Reserve Jean De Lillet also introduces similar flavors like Cocchi Americano and a 1:1 ratio can be used when substituting.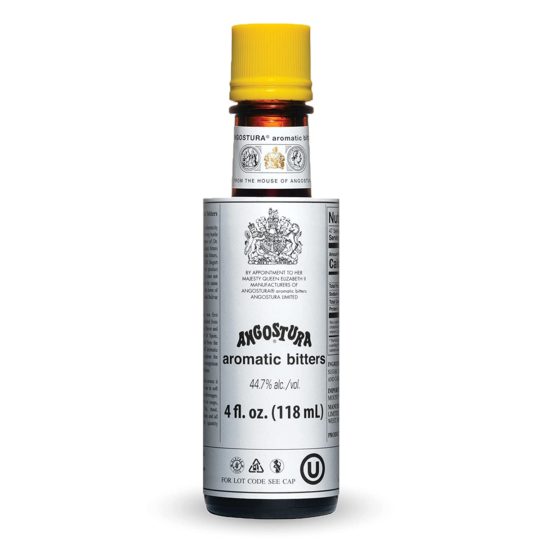 St Germain is a French liqueur from elderflowers; the flowers are macerated and mixed with sugar before it is distilled, creating anan aromatic floral drink. It is a sweet liqueur and can be mixed with the Angostura bitters to get the same bittersweet flavor as the Cocchi Americano.
Frequently Asked Questions (FAQs)
Can the Cocchi Americano Rosa be a substitute for the Cocchi Americano?
the Cocchi Americano Rosa is almost similar to the Cocchi Americano, but it has a different color and a more bitter taste, it can be used if you don't mind the extra bitter taste and the pinkish-red color it would introduce to your recipe.
What type of alcohol is Cocchi Americano?
 the Cocchi Americano is an aperitif wine, which is sometimes taken before a meal as an appetizer.
Is Cocchi Americano a low-calorie drink?
the Cocchi Americano contains about 95 calories. It is considered a low-calorie drink compared to other drinks with over a 100 calorie count.
Conclusion
The Cocchi Americano has become a staple for most mixologists and wine lovers, creating bittersweet flavors in recipes. Since its popularity in 2010, it is the preferred ingredient in most classics. However, it would be frustrating when you run out of it, especially if you need it last minute, but not to worry, as different drinks have the same flavor and would work great in your recipes and inspire you to form new ones.