Blueberry Zucchini Bread Recipe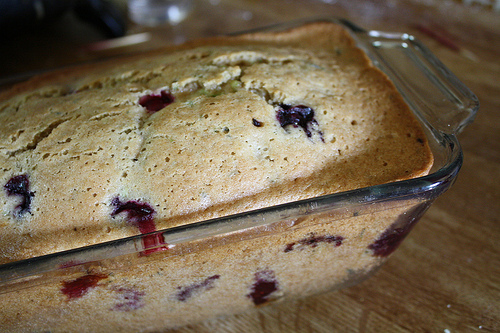 Some of you may remember or have tried my Zucchini bread. Here is something better, blueberry zucchini bread! The perfect combination and both just happen to be in season right now. Make good use of that abundance of garden zucchini, go pick some wild blueberries and you have a cheap and easy treat. Chances are if you love to bake you already have most (if not all) of t he ingredients on hand. This bread is very moist and the blueberries taste just fantastic. This recipe calls for 4 mini loaf pans but 2 regular size loaf pans will work as well. Totally optional but you could add chopped nuts into the mix as well. If you have been searching for a delicious zucchini bread recipe that won't disappoint, give this one a try. Enjoy.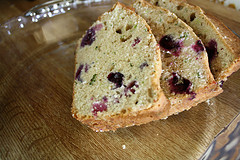 Ingredients:
3 eggs (lightly beaten)
1 cup vegetable oil
3 teaspoons vanilla extract
2 ¼ cups white sugar
2 cups shredded zucchini
3 cups all-purpose flour
1 teaspoon salt
1 teaspoon baking powder
¼ teaspoon baking soda
1 tablespoon ground cinnamon
1 pint fresh blueberries
Cooking Instructions: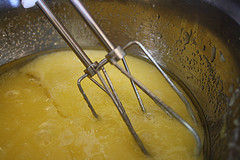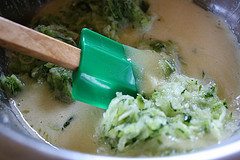 Step 1: Pre-heat the oven to 350 degrees and lightly grease 4 mini-loaf pans (or 2 regular loaf pans)
Step 2: In a large bowl beat eggs, oil, sugar and vanilla. Fold in shredded zucchini. Beat in flour, salt, baking powder, baking soda and cinnamon. Gently fold in blueberries. Pour mixture into loaf pans (dividing batter evenly into each).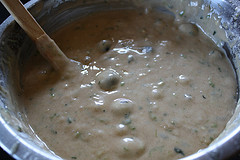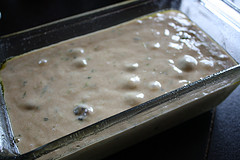 Step 3: Bake for 50 minutes or until a tooth pick inserted into the center of each loaf comes out clean. Allow bread to cool for 20 minutes, remove from loaf pans and finish cooling on wire racks.