Chicken pot pie is hearty and satisfying. But making individual pies can be labor intensive. This chicken pot pie bake is an alternative that's easier but equally delicious. Even better, you can make this even easier by using the meat from a cooked rotisserie chicken. You can also cook the chicken yourself or use leftover cooked chicken or leftover turkey from a previous meal.
The preparation steps are pretty simple. Shred your chicken or turkey and mix a few ingredients together. You'll then layer your meat and vegetables into a casserole dish, and top with a batter for the crust.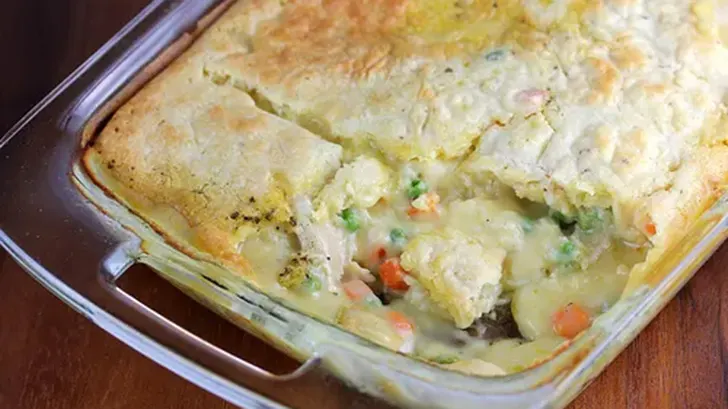 You can also modify this recipe with other meats or vegetables. Any type of vegetables that would go into a pot pie would work well in this recipe. Some good choices are peas, carrots, onion, and mushrooms. You can either use frozen vegetables or fresh but the recipe calls for frozen.
If you are looking for a great tasting, one-dish meal, give this one a try. Enjoy.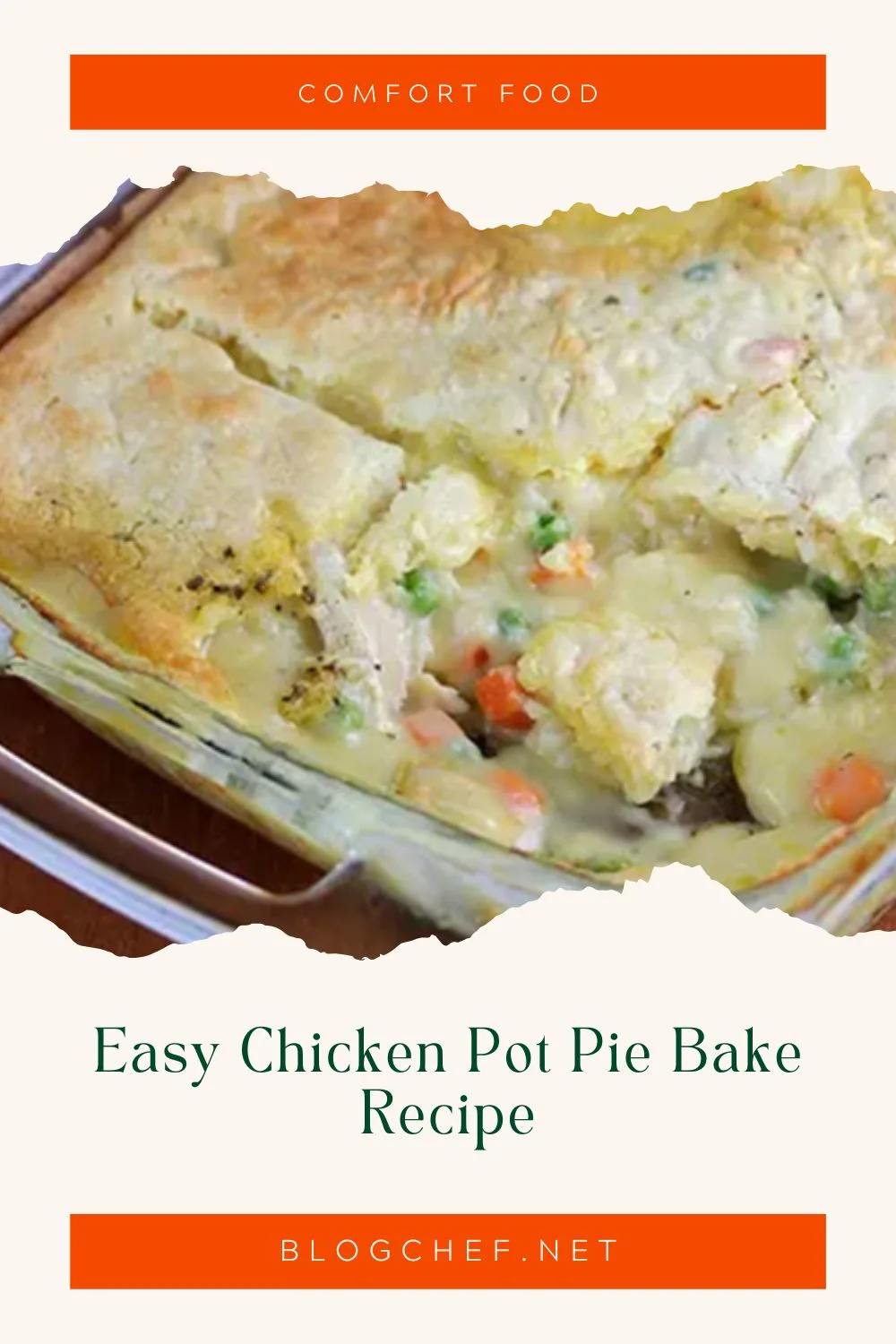 Yield: 6 servings
Chicken Pot Pie Bake Recipe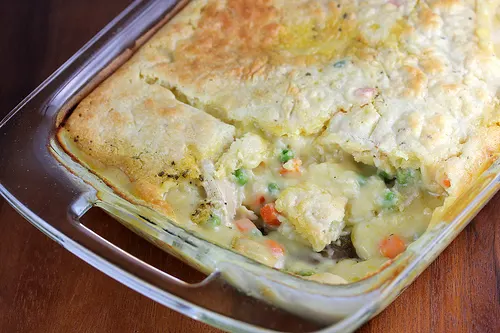 If you are using already cooked chicken or turkey, just skip the first step below.
Ingredients
3 boneless skinless chicken breasts or about 4 cups of shredded cooked chicken or turkey
2 cups chicken broth
½ cup butter (1 stick)
1-2 cups frozen peas and carrots (thawed)
2 cups of milk
2 cups Bisquick
1 can cream of chicken soup
2 teaspoons chicken bouillon
½ teaspoon dried sage
ground black pepper (to taste)
Instructions
If you are cooking your chicken breasts: Place the chicken breasts in a deep saucepan with enough water to cover the chicken. Bring to a boil. Reduce heat and simmer for 15-20 minutes or until the chicken is fully cooked (the internal temperature has reached 165 degrees F). Remove the chicken from the water and allow it to cool. Shred the chicken using two forks.
Preheat the oven to 350 degrees F.
Place the stick of butter into a 9x13 inch casserole dish. Place into the oven until the butter has melted. Remove from the oven. Spread the shredded chicken or turkey evenly over the butter. Sprinkle sage and ground black pepper over the chicken. Add a layer of the thawed peas and carrots.
In a medium bowl whisk together the Bisquick and milk. Slowly pour over the chicken. In another medium bowl whisk together chicken broth, chicken bouillon, and cream of chicken soup until well combined. Slowly pour the chicken broth mixture over the Bisquick layer.
Place into the oven and bake at 350 degrees F for 50-60 minutes or until the top is golden brown.
Nutrition Information:
Yield:
6
Serving Size:
1
Amount Per Serving:
Calories:

355
Total Fat:

23g
Saturated Fat:

12g
Trans Fat:

1g
Unsaturated Fat:

8g
Cholesterol:

104mg
Sodium:

1065mg
Carbohydrates:

14g
Fiber:

2g
Sugar:

7g
Protein:

25g