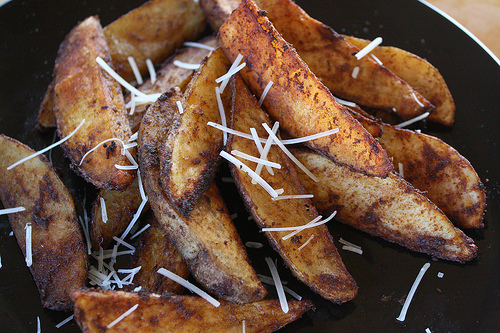 French fries are popular in many countries and go by a bunch of different names. These are cut more like what you would consider potato wedges. I have tried a few different French fry recipes and have been fairly disappointed with each. Even though I wouldn't consider this recipe the perfect French fry recipe… it's still one of the better recipes I have tried. I feel what made the difference was the chili powder; it gave the fries a great flavor. This recipe doesn't use any type of batter but only oil and various seasonings. These will go great with sandwiches or burgers. It is very important to turn the fries over halfway through or they will burn. I have made the mistake of not turning them over before. These fries are baked in the oven and not deep fried. Enjoy.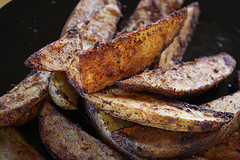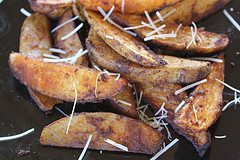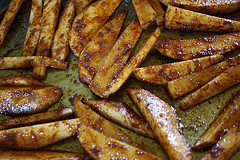 Print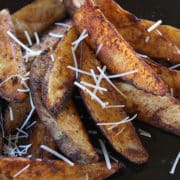 French Fries Recipe
---
1

large potato

1 tablespoon

olive oil

½ teaspoon

paprika

½ teaspoon

garlic powder

½ teaspoon

chili powder

½ teaspoon

onion powder

¼ teaspoon

salt
---
Instructions
Pre-heat the oven to 400 degrees. Cut potato into wedges.
In a large bowl mix olive oil, paprika, garlic powder, chili powder, onion powder, and salt. Coat fries with the spice/oil mixture and place on a greased baking sheet.
Bake for 30-35 minutes. Flip wedges on their other side halfway through cooking.