Lamb is one of the most popular kinds of meat, and leg of lamb roast is trendy because it is so simple to prepare and serve. Lamb is a classic Easter dinner dish for many families, but it's also a terrific meal for any occasion.
Cooking a leg of lamb per pound may be a tad tricky, and as such, should be paid special attention for the best results. This article has put together some useful tips to help you sail through the cooking process smoothly, and there are also important notes on timing that you should pay attention to.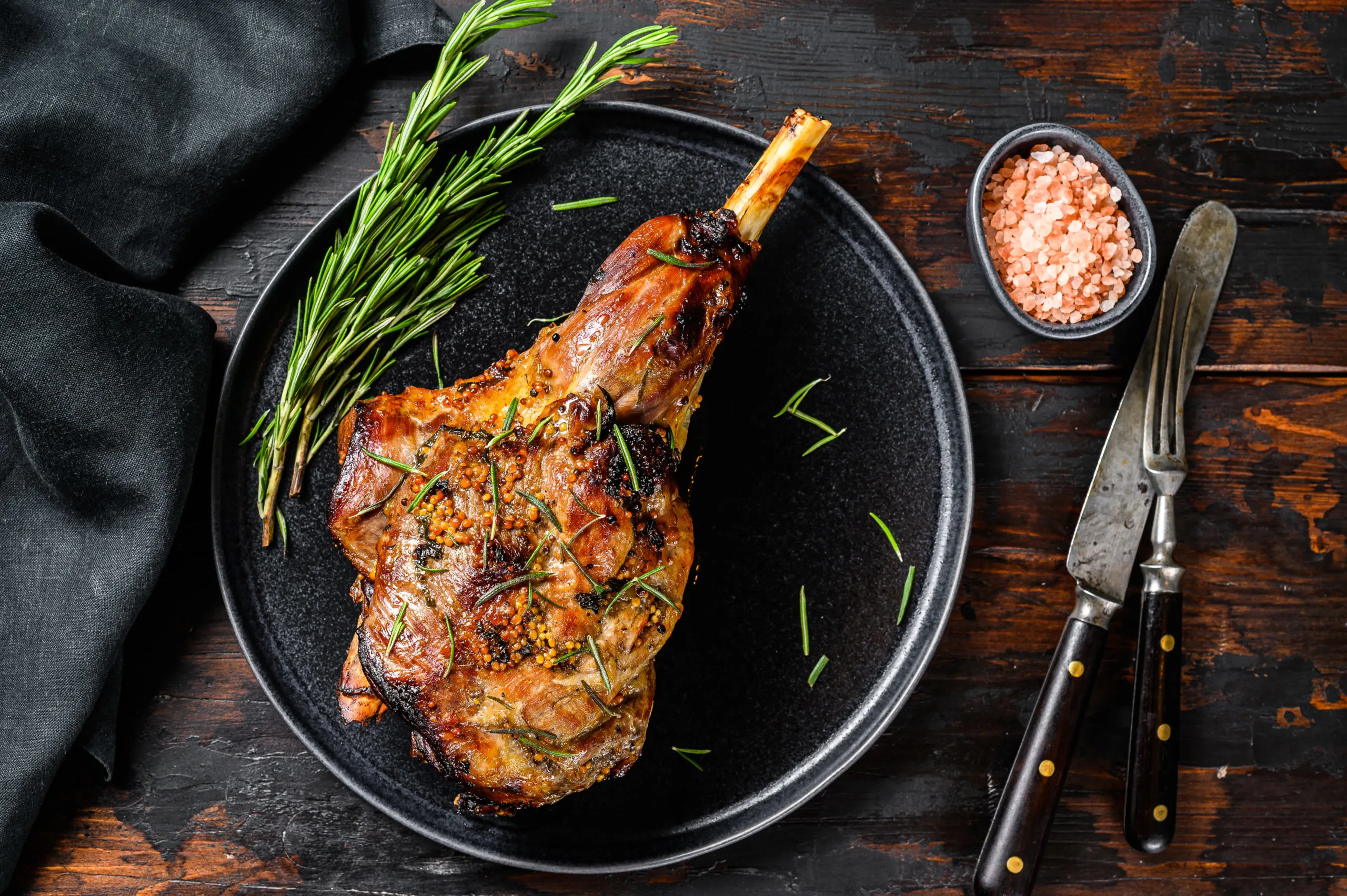 Lamb Nutrition Facts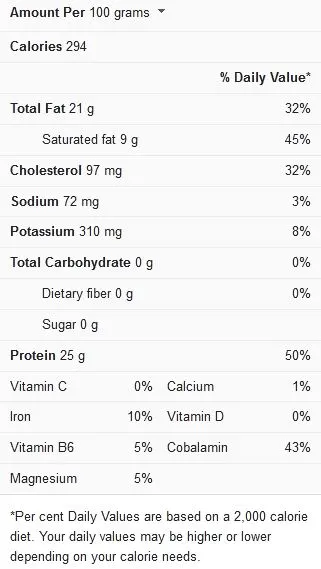 Tips for Cooking Leg of Lamb
The following tips will ensure that you get the best results when cooking a leg of lamb:
Let it stand at room temperature – The lamb roast must not be cold for it to cook evenly; instead, let it sit at room temperature for 1 hour or longer, loosely covered. Depending on how big or small your lamb roast is, this time may vary.
It will take longer to cook your roast if you do not allow it to get to room temperature. However, your roast will not cook uniformly, resulting in well-done pieces on the outside and uncooked meat in the middle. Make the finest decision possible as there is no exact recommended time for this.
If frozen – Allow your boneless leg of lamb to defrost in the refrigerator if it is frozen thoroughly. Remove the roast from the refrigerator 2 to 4 hours before cooking to bring it to room temperature. The time to bring your roast to room temperature can vary depending on its size.
Ideal cooking temperature – Lamb can be prepared in various ways, including in a slow cooker or the oven at various temperatures for differing times. This can vary depending on the recipe, but in general, a leg of lamb with a bone can be put on low and slow for six to eight hours.
You can alternatively roast the leg of lamb for 45 minutes to an hour in a normal oven. Ultimately, you should check the weight of your leg of lamb to estimate how long it should be cooked.
A note on marinating – It is critical to bring a leg of lamb to room temperature before cooking it to ensure that the muscle is relaxed, especially if you have chosen to marinate the meat overnight.
You might be able to do a 20-minute marinade depending on the size of your leg of lamb. However, it is recommended that any marinade be left overnight with larger joints. A helpful suggestion for increasing the surface area where the marinade may reach is to score the meat with a sharp knife.
Salting may not be a good idea – Salting the outside of your lamb roast will draw moisture out of the meat while it cooks. Other seasonings can be used if wanted but are not exactly required. Although some people salt their meat before cooking, if you don't salt yours before cooking, the result will be a juicy and delicious lamb roast to feed your family and visitors!
Use a meat thermometer – Invest in a quality meat thermometer if you want a perfectly cooked leg of lamb roast. The best test for doneness is internal temperature, not time, and you don't want to get this recipe wrong! Insert the tip of the meat thermometer in the thickest section of the lamb and make sure it is not resting in fat.
How long to let the roast rest – Keep in mind that it will continue to cook as the lamb roast rests. Within 15 to 20 minutes, the interior temperature will have risen to 125 to 130 degrees F (medium-rare). The temperature will climb much more if allowed to rest for an hour. So keep track of how long you leave the cooked lamb roast to sit.
View this post on Instagram

How Long to Cook Leg of Lamb Per Pound
Cooking your lamb leg can vary based on various circumstances, so it's better to follow the instructions on the joint or from the butcher, depending on where you bought the joint.
If you're roasting lamb in the oven at 165 degrees Fahrenheit (325 degrees Fahrenheit), the following guidelines may be useful:
Rare: 15 minutes per pound at a temperature of 50 degrees Celsius (125F).
Medium-rare: 20 minutes per pound with an interior temperature of 55 degrees Celsius (130F to 135F).
Medium: With an internal temperature of 60°C, it takes about 25 minutes per pound (135F to 140F).
Well-done: With an internal temperature of 70°C to 75°C, it takes around 30 minutes per pound (155F to 165F).
Print
Leg of Lamb With Garlic and Rosemary (8 Servings)
---
1

(7-pound) semi-boneless leg of lamb, with the aitch bone, removed and fat trimmed to ¼ inch thick, and lamb tied
Four garlic cloves

One tablespoon

of fine sea salt

Two tablespoons

of chopped fresh rosemary

½ teaspoon

of black pepper

¼ cup

of dry red wine or broth
---
Instructions
Dry the lamb and score the fat with a tiny sharp knife tip, making shallow slashes all over.
Using a mortar and pestle, pound garlic with sea salt to a paste (or mince and mash with a heavy knife), then toss in rosemary and pepper. Place the lamb in a roasting pan that has been lightly oiled, and rub the paste all over it. Allow 30 minutes for the lamb to reach room temperature.
Preheat the oven to 350 degrees Fahrenheit.
Roast lamb for 1 1/2 to 1 3/4 hours in the middle of the oven, or until an instant-read thermometer inserted 2 inches into the thickest part of the flesh (do not touch bone) registers 130°F. Allow it to rest for 15 to 25 minutes on a cutting board (internal temperature should reach around 140°F for medium-rare).
Deglaze pan with wine by boiling over moderately high heat for 1 minute, stirring and scraping away brown pieces. Salt and pepper the pan juices and serve with the lamb.
This leg of lamb recipe is a delectable one, sure to get your tastebuds craving more. If you need more ideas on properly cooking a leg of lamb for the best results, you should check out this video recipe.