The mineral-packed broccoli blends well in sautés, salads, casseroles, soups, and frittatas. Plus, it also makes a great vegetable side dish and a unique topping for pizzas. So, if you love this vegetable, it would gladden your heart to know you can prepare it in many ways.
Though broccoli can be eaten raw, many recipes are further improved when the vegetable is cooked. Here, you'll discover these different methods and the best places to apply them.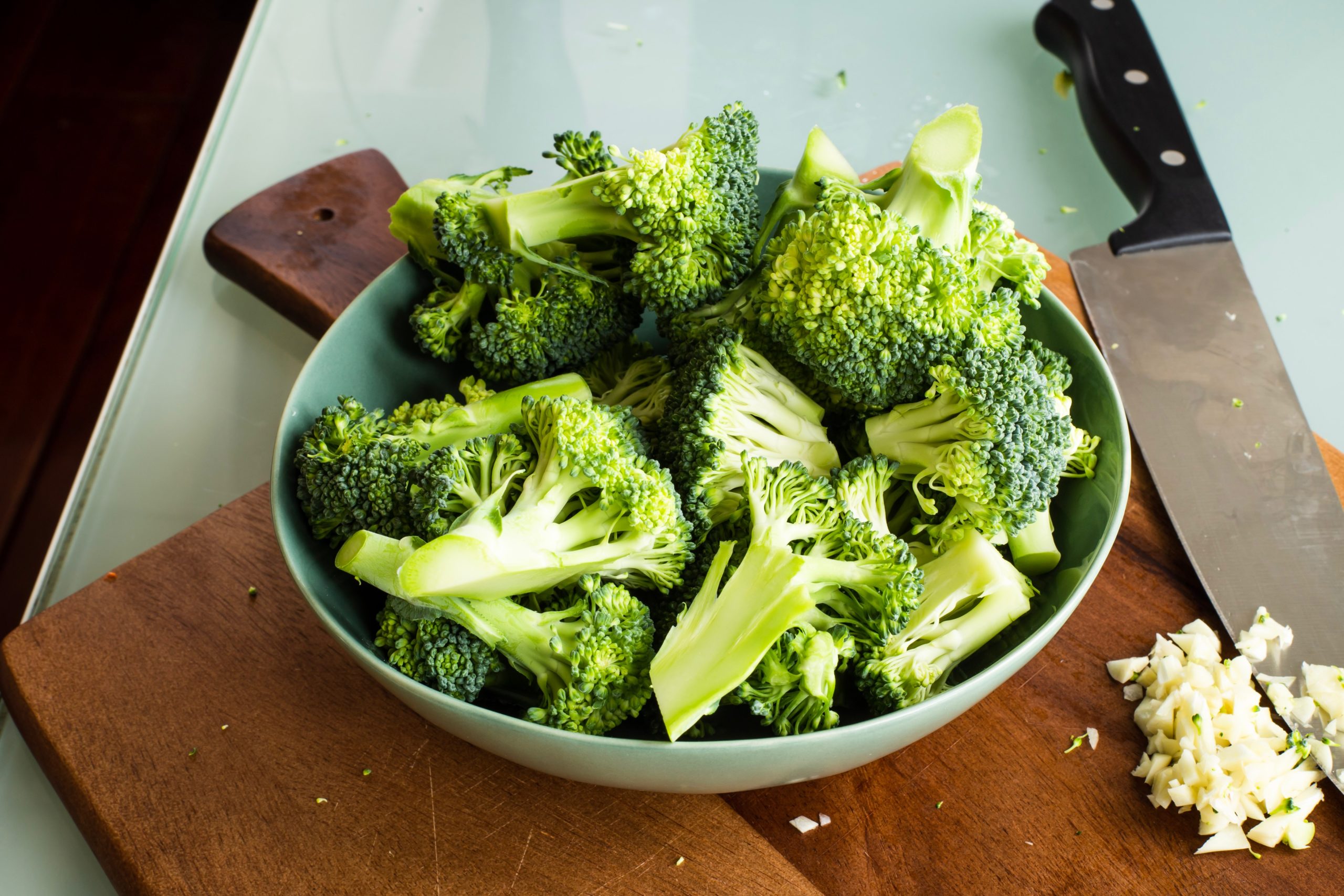 Picking the Best Broccoli
A good head of broccoli must feel firm when touched, have a bright green color, and be free of yellow spots. It should also have a springy crown that looks and feels tight.
Prepping the Broccoli
Slice the crown off from the stem to break into numerous florets and keep them in one bowl. Then, cut the florets at their branches to get bite-sized pieces of the vegetable. Next, trim the tough outer layer of the main stem and chop it into smaller pieces. Keep these pieces in a separate bowl, and discard the dried bottom slice of the stem once you're done.
It would be best to keep the sliced pieces separated because the florets cook faster than the stems. Once done, rinse the cut-up bits in a sieve under running water.
Ways to Cook Raw Broccoli
You can prepare broccoli in any way you want, but some methods work best for specific situations.
Steaming
You can steam broccoli either on the stovetop or in the microwave oven. This method gives you the best-cooked broccoli for warm salads, casseroles, soups, frittatas, and olive oil-based side dishes.
For the stovetop method, Place a steamer basket over a pot of water, making sure the water doesn't touch the basket bottom. Let the water simmer over medium-high heat, and add the broccoli pieces to the basket. Cover and let it steam for about five minutes.
For the microwave method, add three tablespoons of water to the broccoli pieces in a microwave-safe bowl. Cover with a flat plate and steam on HIGH for four minutes. If the broccoli isn't tender enough, reheat in one-minute bursts.
Blanching
A decent blanching of broccoli florets and stems makes it perfect for cold salads, casseroles, frittatas, and vegetable platters. Let a pot of water boil rapidly on the stove, then add a full tablespoon of salt to prepare it this way. Drop in the broccoli florets first and let them cook for about a minute and a half, till crisp-tender. Scoop out the florets with a slotted spoon, and dunk them immediately in a bowl of ice water.
Next, allow the water to boil again, and add the stem pieces next. Then, let the water cook the broccoli for two to two and a half minutes, till they're also crisp-tender.
Roasting
Roasted broccoli is excellent as a side dish but also looks appealing in salads and as pizza toppings. But before using this method, ensure that the broccoli florets and stems aren't wet. Add a few teaspoons of oil and half a teaspoon of salt to the broccoli pieces, and toss till they're properly mixed. Use foil to line a baking pan and spread the broccoli on it. Then, bake in a preheated oven at 435F for 25 minutes. By this time, they'll be crunchy, with caramelized brown spots. And if you're using the broccoli as a pizza topping, be sure to under-roast for at least 15 minutes or less.
Sautéing
You'll also need the broccoli to be dry if you wish to sauté. Heat some oil in a skillet at medium-high and let it film the surface. Toss the florets in the pan with a generous pinch of salt for a minute. Make sure the oil coats the florets as you toss. Add the stems at the one-minute mark and toss again. Then stir occasionally till the broccoli is tender and bright green. Sautéed broccoli is fantastic in dishes where the other vegetables are also cooked this way. And you can also offer it as a side dish with pasta and rice.
Print
Roasted Broccoli with Garlic, Lemon and Parmesan Cheese (6 Servings)
---
Four pounds raw broccoli, cut and rinsed
Four garlic cloves, thinly sliced
Olive oil

1/3 cup

Parmesan cheese, freshly grated

Two teaspoons

lemon juice, freshly squeezed

Two teaspoons

lemon zest, grated

1½ teaspoons

black pepper, freshly ground

1½ teaspoons

kosher salt
---
Instructions
Set the oven to preheat at 425F, and spread the broccoli florets on a foil-lined baking sheet. Sprinkle the garlic and drizzle some olive oil- about five tablespoons. Add the pepper and salt, toss in the oven, and roast for 25 minutes, till they're crisp.
Transfer the hot broccoli to a bowl, add the lemon juice, zest, Parmesan cheese, and half a tablespoon of olive oil. Toss immediately to mix, and serve hot.
Another easy way to cook broccoli can be seen in this video recipe.