If you cannot find the Meyer lemon in your area, don't worry! Many lemon-like fruits can be substituted in the same way. You can also use Eureka lemon, Mandarin orange, Lemon-tangerine juice, or a regular lemon. This article outlines the benefits of each lemon-like fruit. And if none of these sounds quite right, there are a few other options you should try.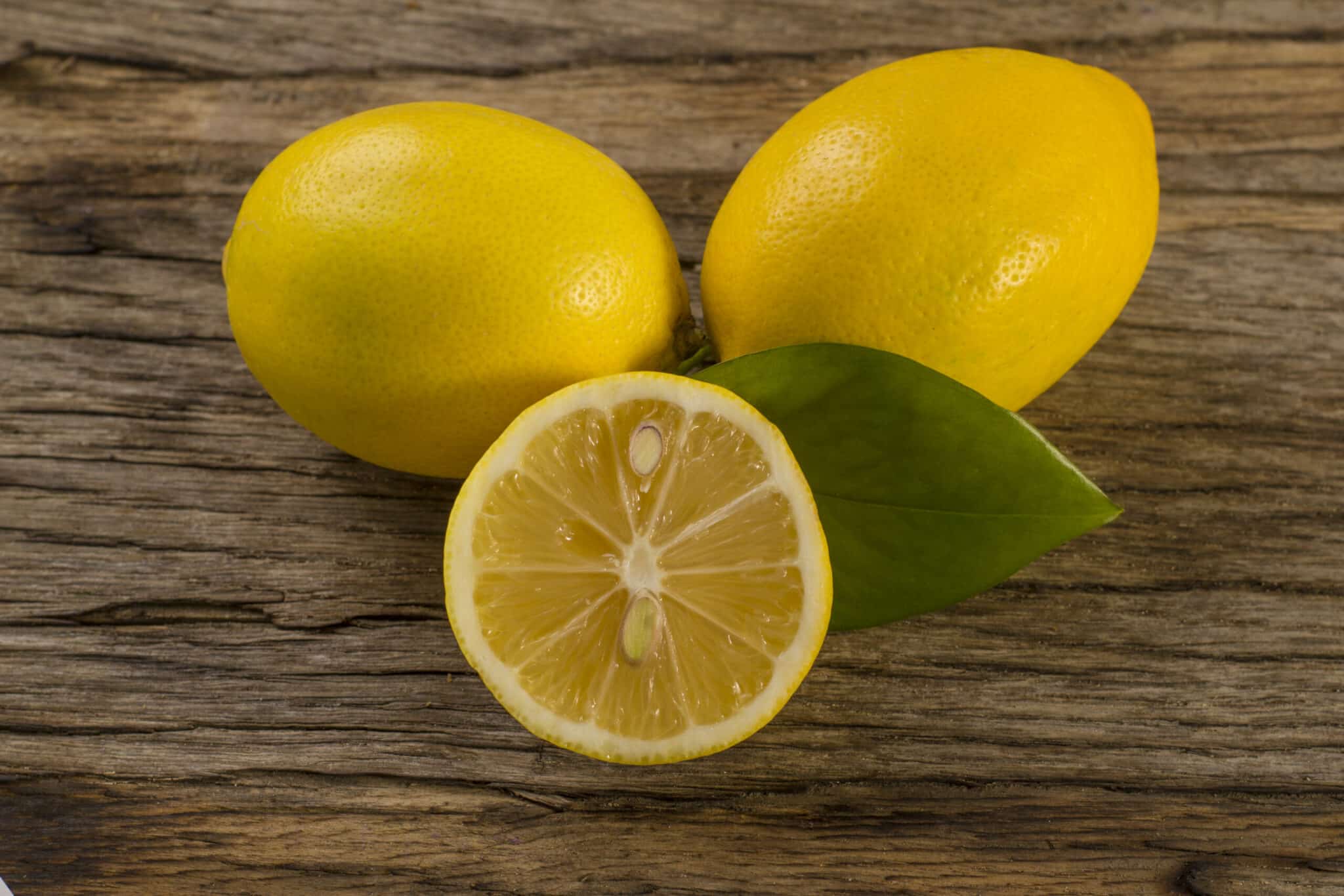 What is Meyer Lemon?
According to legend, Meyer lemons cross between a regular lemon and a mandarin orange. The fruit has a smooth, deep yellow peel and is about the size of a lemon, sometimes slightly smaller. The thin peel can turn almost orange when fully mature. The flesh and juice of this lemon are sweeter than regular lemons, and they can be eaten raw or cooked. The whole lemon (minus the seeds) can be used because the peel is thin and lacks a thick, bitter pith. Meyer lemons are more expensive than regular lemons because they are considered a specialty item.
Meyer lemons were first imported to the United States in the early twentieth century from Beijing, China. They were named after Frank N. Meyer, a US Department of Agriculture employee who discovered the plant in China and returned it to the United States.
Meyer lemons had previously only been used as decorative houseplants in China. However, once chefs like Alice Waters started using them as an ingredient in their dishes, they quickly became popular.
Substitutes for Meyer Lemon
1. Eureka Lemon
If you are in a pinch and can't find a Meyer lemon, you can substitute Eureka lemon for its sweet, sour flavor. These lemons are widely available in grocery stores and can be used in place of the Meyer lemon. They are equally suitable for cooking and baking and can be used in desserts and drinks. Just add a few drops of sugar to their juice before adding them to recipes. Eureka lemon isn't as sweet as Meyer lemon, so add more sugar.
While the Eureka lemon is available all year, its peak season is in late winter and early spring. It is also known as citrus lemon and was initially named after Thomas Garey, who propagated the tree. Like Meyer lemons, Eureka lemons are used in different dishes and drinks. The most famous use of Eureka lemon is the meringue pie. Other uses for this fruit include marinades, dressings, and garnishes.
2. Mandarin Orange
Try a Meyer lemon substitute for Mandarin orange in a recipe if you're in a pinch. The citrus fruit shares many characteristics with a tangerine, but it is less tart and has a more delicate flavor. You can use both the lemon zest and juice to make lemonade, and you can also zester the lemons to add their delicate acid flavor to a recipe. There are many benefits to using Meyer lemons as a substitute for oranges.
A common substitution for Mandarin orange is lemon juice. This citrus is sweeter than tangerine juice, so you can use it in salad dressings or as a sweet glaze on meats or vegetables. You can even use regular lemon zest in place of grated Meyer lemon peel. While they share a similar flavor, there are some significant differences. Try a couple of different substitutes to determine if a Meyer lemon substitute is suitable for your dish.
3. Lemon-Tangerine Juice
If you want to make lemonade but cannot find Meyer lemons, don't worry! Many lemon-tangerine juice alternatives can easily replace the citrus' flavor. They are both high in vitamin C, antioxidants, and fiber and can be used in various recipes. An excellent substitute for Meyer lemons is Lisbon lemon juice. This lemon is grown in Brazil and Mexico and does not contain genetically modified ingredients. They are also large and thin in texture and make an excellent pesto sauce.
Meyer lemons are smaller than regular lemons, with yellow flesh and thin skin. Unlike other lemons, the lemons are more expensive and harder to find than regular lemons. Additionally, their thin skin makes them difficult to ship. You can try a Meyer lemon substitute if you're in a bind: one tablespoon of lemon and tangerine juice. Once you've made the substitute, you can snag the lemon with a knife and squeeze out the juice. The key is to cut it across the lemon length, not up and down.
4. Regular Lemon
If you're looking for a lemon substitute but don't know how to make the switch, a Meyer lemon can help you taste the classic citrus fruit without all of the bitterness. This lemon is native to China, so substitute it gradually in your recipes if you'd like to use this exotic fruit. If you'd like to use it in cooking, you can try its juice slightly sweeter than the regular variety.
While Meyer lemons are generally available from January to May, you'll want to store them in the refrigerator for two weeks before using them. Before using them, you should drink juice or zester them to keep them fresh for later. To make use of them, you can also freeze the lemon juice or zest, which will help you keep them fresh for more extended periods. They'll also make excellent lemon vodka and marmalade.
5. Lemon from Lisbon
Lemons from Lisbon are readily available in the market. To be honest, Lisbon and Eureka lemons are nearly identical, so swapping them out is simple. Again, diluting it and adding sugar to improve the sweetness will help to reduce the acidity. It's best to go slow when substituting Meyer lemon for Lisbon lemon.
For example, it's best to start with a small amount of juice and add more as needed. In terms of tartness, Lisbon lemons are the ideal choice (just like Meyer lemons).
6. Grapefruit
Grapefruit is next on our list. Although grapefruit can be challenging for newcomers, it can be used in various recipes. This fruit is ideal for those who enjoy lemon flavor and zest. In the United States, Brazil, and Mexico, grapefruit is widely grown. Over 100 different varieties, including Marsh, Duncan, and Star Ruby. The fruit is usually yellow or pink in color and is exceptionally juicy.
It's also worth noting that grapefruit has a significant, thick skin. Grapefruit also contains a lot of fiber, vitamin C, and antioxidants.
It may even aid in weight loss.
7. Oranges from Valencia
This fruit is exceptionally juicy and has a thick skin. Valencia oranges can be found in Brazil, Greece, South Florida, and Mexico, among other places. It's important to remember that dried or frozen fruits lose their flavor. This variety is exceptionally juicy and pairs well with other fruits.
This fruit can be used in desserts, and it can also be used in salads and rice dishes. Valencia oranges also contain a lot of vitamin C and antioxidants.
Meyer Lemon Recipes to Try
1. Crinkle Meyer Lemon Cookies
These soft and buttery Meyer lemon crinkle cookies are rolled in powdered sugar and flavored with sweet Meyer lemon zest and juice.
2. Yogurt Cake with Meyer Lemon
This stir-together loaf cake, made with Greek yogurt and citrus olive oil, comes together quickly (no mixer required) and bakes up incredibly tender and delicious.
3. Bars of Lemon Sugar Cookies
Lemon sugar cookie bars are a delicious treat for any occasion! These buttery soft cookie bars are topped with delectable lemon frosting swirls.
4. Coffee Cake with Meyer Lemon
The lightest and fluffiest coffee cake, with a fine crumb and ribbons of homemade Meyer lemon curd, baked to golden and buttery perfection.
5. Puffs of Meyer Lemon Cream
Meyer lemon cream puffs are a refreshing twist on traditional cream puffs. These pastries are filled with whipped cream and Meyer lemon curd, making a delicious treat.
6. Earl Grey Tea Cake with Meyer Lemon
This easy and delicious tea cake with Meyer lemon and Earl Grey tea is perfect for any occasion!
7. Sheet Cake with Meyer Lemons
This Meyer lemon sheet cake is the only lemon sheet cake recipe you'll ever need! This easy lemon cake is fragrant with Meyer lemon zest and topped with swirls of lemon frosting.
8. Bars with Meyer Lemon Crumbs
Tangy and bright In these delicious Meyer lemon crumb bars, Meyer lemon curd meets buttery crust and crumbs! Sprinkle with powdered sugar, and serve!
9. Danish Braid with Meyer Lemon
With a delicious cream cheese-Meyer lemon curd filling, this Meyer lemon Danish braid bakes up golden and fluffy.
10. Lemon Meyer Rolls
These fluffy yeasted rolls with sweet and tangy Meyer lemon filling and frosting are a lemon dream, fragrant with fresh Meyer lemon zest and juice.
How do Meyer Lemons Differ from Regular Lemons?
There are numerous distinctions between Meyer and regular lemons that can aid in their identification.
To begin with, a Meyer lemon is rounder, smaller, and yellower in appearance than a regular lemon, and its size is comparable to that of an orange.
When we touch and feel the skin of a Meyer lemon, we will notice that it is smooth, fragrant, and thin, with deep yellow skin and yellow-orange pulp, as opposed to the thick and yellowish skin of an ordinary lemon.
When we cut open a Meyer lemon, we find dark yellow pulp and ten seeds. Meyer turns a dark yellow with an orange tint when these two fruits are fully ripe.
Second, Meyer lemons have a sweeter flavor than regular lemons because they contain less acid.
According to a pH test, Meyer lemon is 1.3 less acidic than standard lemon (with 2.33 and 2.23, respectively).
Can Meyer Lemons be Substituted for Regular Lemons?
In the early twentieth century, Frank Meyer, a United States Department of Agriculture employee, brought Meyer lemons to the United States from Beijing, China. They are thought to be a natural cross between a standard lemon (Eureka or Lisbon variety) and a mandarin orange and are typically available from December to May.
We used both Meyer lemons and regular lemons in our Lemon Posset and Lemon Pound Cake recipes to see how they compare in the kitchen. In both cases, the "sweeter, more floral" Meyer lemons were an appealing substitute for standard lemons. On the other hand, the Meyer lemons produced a "weak" dressing in our Lemon Vinaigrette recipe, lacking the "acidic punch and boldness" needed to stand up to the rich olive oil.

Why are Meyer Lemons so Expensive?
While ordinary lemons like Lisbon and Eureka are promptly accessible throughout the year, Meyer lemons are more occasional. So, when are Meyer lemons in season? The Meyers lemon season is from December through May.
Their restricted window of accessibility and their more delicate nature (which makes dispatching them more troublesome) make them typically more costly than the all-year ordinary lemons.
How Much Quantity of Tangerine is Required to Substitute?
Perhaps because our tangerine is so much bigger than the lemon. Instead of using half of each fruit, start with lemon and tangerine juice in equal parts. Taste and make any necessary adjustments. The same is true for zest: 1/2 a lemon plus 1/2 a tangerine yielded significantly more zest than 1 Meyer lemon.
Consider how much juice and zest a typical Meyer lemon produces to get a sense of scale and quantity. I got 1 scant teaspoon of zest and 2 scant tablespoons of juice from a small Meyer lemon. As a result, you'll need 1/2 teaspoon tangerine zest + 1/2 teaspoon lemon zest, 1 tablespoon lemon juice + 1 tablespoon tangerine juice for each Meyer lemon. (Drbabs, who has been this clever and resourceful for years, substitutes lemon juice for orange juice.)
Conclusion
If you can't find or afford them, we suggest trying one of these alternatives instead. Eureka lemons, grapefruit, Lisbon lemons, Valencia oranges, and lemon peels can be substituted in most recipes. They're also inexpensive and widely available. Costco, Amazon, and local fruit markets are all good options, and they provide all of the alternatives we discussed.
That concludes our list of the best Meyer lemon substitutes. After reading this article, we hope that you will know what to substitute for Meyer lemon if it is unavailable. Meyer lemons are well-known for their flavor and zest.