Pineapple Meatballs Recipe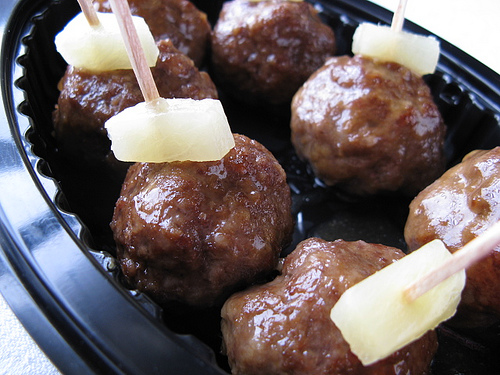 Yes, another recipe for meatballs! However, this time I'm posting something a little different – Pineapple meatballs. I have to admit when I first looked at the recipe I had no idea how this was going to taste, but to my surprise the flavors were all amazing. As you can see by looking at the ingredients, the sauce is very similar to sweet and sour sauce. I feel the Worcestershire sauce plays a huge role in the flavor of this recipe. This will take a little time to make, but if you want to speed things up you can brown the meatballs in the oven while you're making the sauce. I know brilliant right :)? This recipe for pineapple meatballs would be a great dish for a graduation party or for a dinner. I would suggest white rice as a side dish. Enjoy.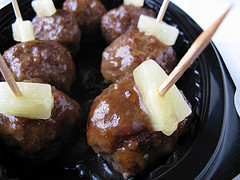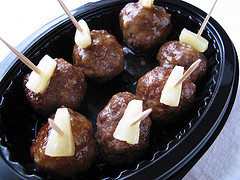 Ingredients:
Meatballs-
2 lbs ground beef (lean)
2 large eggs
½ cup dry breadcrumbs
1 teaspoon salt
¼ teaspoon black pepper
1 ½ teaspoon Worcestershire sauce
¼ teaspoon garlic powder
Sauce-
1 cup brown sugar
3 tablespoons cornstarch
1 ¾ cups pineapple juice (reserved from pineapple tidbits)
¼ cup white vinegar
1 ½ tablespoon soy sauce
1 ½ teaspoon Worcestershire sauce
1 (14 oz) can pineapple tidbits
Cooking Instructions: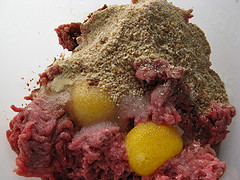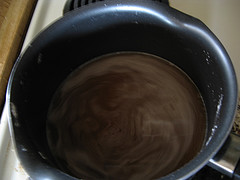 Step 1: Pre-heat your oven to 350 degrees. Make the meatballs by combining all meatball ingredients in a large bowl. Mix well and shape into about 1" meatballs.
Step 2: Brown Meatballs in a non-stick frying pan and drain on paper towels (or if you want to save time brown in the oven on a cookie sheet while you're making the sauce).
Step 3: Make the sauce by combining cornstarch and brown sugar in a sauce pan. Then add 1 ¾ cup pineapple juice and blend until the mixture is smooth. Add vinegar, Worcestershire sauce, soy sauce and stir. Simmer uncovered on medium low until thickened (about 8 minutes).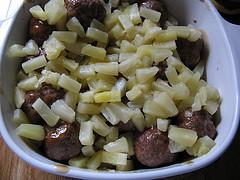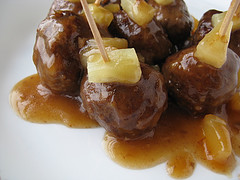 Step 4: In a casserole dish pour sauce over meatballs and add pineapple tidbits. Lightly mix meatballs until they are coated with the sauce. Bake in the oven for 30-40 minutes or until fully cooked
Tags: cooking, recipes, food and drink, recipe