Coffee liqueurs are famous for having two things humans regularly consume, coffee and alcohol. This sweet liqueur popularly represented in the Kahlua and Tia Maria brands has become a go-to ingredient for most persons.
Coffee liqueur is used to prepare different recipes like cocktails, Ice creams, truffles, cheesecakes, etc. It produces excellent results and has become a staple for most persons. In the absence of this ingredient, there's no need to worry or quit the entire recipe. However, there are other means to accomplish your desired results in your recipe.
Other ingredients exist in shops or in your kitchen that would have almost the same flavor profile as the coffee liqueur and can be substituted for it when unavailable. That ingredient will be discussed in this article.
What is a Coffee Liqueur?
Coffee liqueur is a kind of cocktail with a mixture of coffee and alcohol, often sweetened with cream and sugar and served in a liqueur glass. It has an alcohol base usually made with rum and other ingredients like roasted coffee beans and powder, vanilla syrup, white or brown sugar, and expresso. It is also classified under drinks usually taken after a meal to aid digestion called digestifs.
The coffee liqueur has been in existence since the 16th century. It is made with different alcohol bases like whiskey, rum, vodka, etc. It is widely produced worldwide and is famously associated with brands like Irish coffee, which was founded in 1943 is credited to John Sheridan. It was found in Ireland, and it is popularly served as a cocktail and sometimes served with Irish cream. Another popular coffee liqueur brand is the Kahlua, produced since 1936 in Mexico. Other types of coffee liqueur may include Grand French Coffee made from Grand Marnier, Café com cheirinho made in Portugal, Rudesheimer Kaffee made in Germany, Caffè Corretto made in Italy, Carajillo, etc.
Coffee Liqueur Nutrition Facts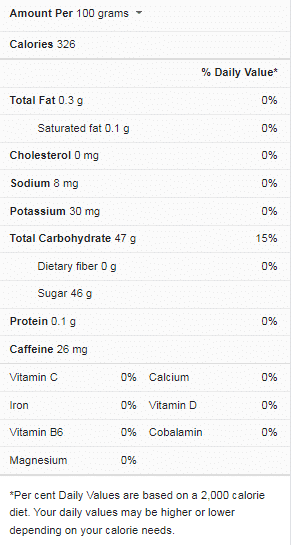 Coffee Liqueur Uses in Recipes
Coffee liqueur adds a rich, dark, and sweet flavor to different recipes, which has become popular in bars. Used in many cocktails like the popular White Russian, it equally satisfies your craving for alcohol and coffee at a go. Other recipes that this ingredient is used in include;
Triple Espresso Martini
Toasted Almond
Talking Monkey
Midnight Martini
Mochatini
Espresso Martini
Bushwacker
Coffee Cocktails And Star Biscuits
Ramune Iced Coffee
Black Russian Cocktail
Dark And Stormy Coffee Cocktail
White Russian
Golden Cappuccino
Bahama Mama
Carrot Cake Shot
Coffee Liqueur Substitutes
Coffee liqueur is a rich alcohol-based chocolate-flavored drink that is not only used in mixing cocktails but is also added in pastries like cheesecake, truffles, tiramisu, Ice Creams, etc. In situations where you've run out of this item, or you're not just a fan of it, there are lots of coffee-flavored and non-alcoholic alternatives safe for kids you could use in your recipes that would work just as well as the coffee liqueur. Keep in mind that some of these alternatives may introduce new flavors and coffee flavors to improve your recipes.
Instant Coffee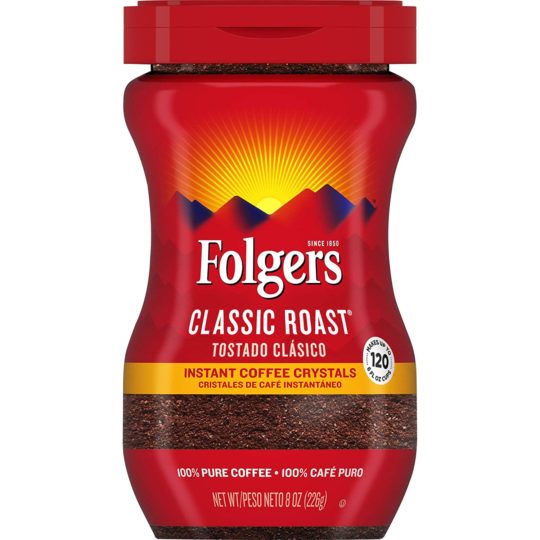 It is a non-alcoholic alternative for coffee liqueur. It is a tasty beverage that can be used in flavoring desserts like chocolate coffee cake. However, it would not mimic the exact flavor of coffee liqueur.
A mixture of a half tablespoon of coffee with one teaspoon of sugar, water, and chocolate extract can be substituted for one tablespoon of coffee liqueur. For example, you could substitute unsweetened cocoa powder for chocolate extract if unavailable, and espresso can also be used to add deep flavors to your mixture.
Homemade Coffee Liqueur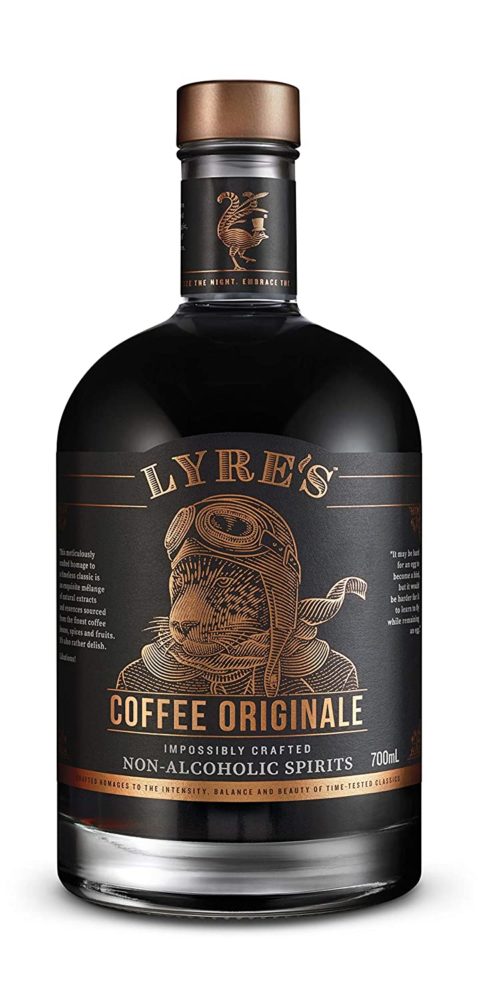 Making your coffee liqueur is a fun and cheaper alternative that allows you carefully select the ingredients that go into it. For example, an essential coffee liqueur comprises five ingredients that you could find around. They include base alcohol(usually rum and vodka), coffee, vanilla syrup, sugar, and water.
This alternative isn't a fast one as the mixture needs to rest for at least ten days to develop the flavor properly. Once it is ready, it could be used in all recipes, just like how you'd use the coffee liqueur.
Coffee Liqueur Syrup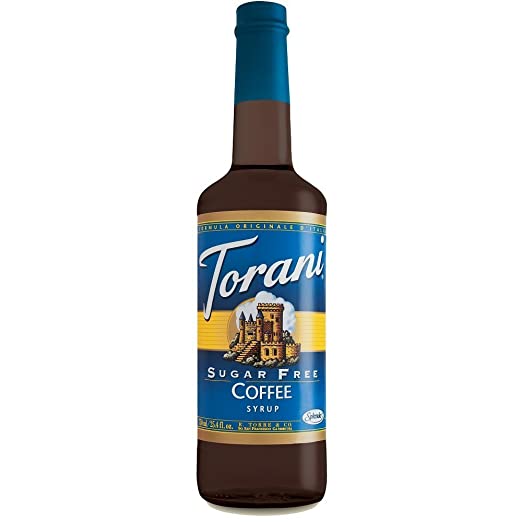 This is also a non-alcoholic alternative to a coffee liqueur. It produces the same coffee taste and is mixed with unsweetened cocoa powder to get a similar flavor to a coffee liqueur. It can be used in making alcohol-free variations of cocktails like the White Russian, Espresso Martini and also added in pastries.
It is sold online and offline under different brand names like the Torani syrup. It can be substituted for the same amount of coffee liqueur used in any recipe.
Coffee Extract
The coffee extract is a concentrated coffee-flavored drink infused with an alcohol base, and it also has a non-alcoholic variation. It is stronger in taste than the coffee liqueur, and only a few drops are sometimes needed. It adds rich dark flavors to cocktails, desserts, and pastries.
Cocoa powder and sugar can be added to the coffee extract to get a similar taste to a coffee liqueur. Smaller amounts should be used when substituting. For example, in recipes, half a tablespoon of the coffee extract can be swapped for a full tablespoon of coffee liqueur.
Frequently Asked Questions (FAQs)
Should Kahlua be refrigerated?
Kahlua doesn't require refrigeration, and it would still last for over a year. It has sugar and coffee, so constant refrigerating may cause the liquid to harden and be difficult to pour.
Can you drink coffee liqueur by itself?
Coffee liqueur can be consumed straight or on the rocks, and it can be mixed with other ingredients to make cocktails.
Is Kahlua a vegan option?
The Kahlua coffee liqueur is not a vegan option as it contains milk, but the labels containing the list of ingredients should be checked properly before purchasing coffee liqueur.
Conclusion
The coffee liqueur is a useful ingredient in cocktails and pastries, adding rich coffee flavors to recipes. Still, there are also useful alternatives that can be swapped for coffee liqueur when unavailable. You could try some of them listed in this article to make your recipes and even form new ones.
Last update on 2022-12-02 / Affiliate links / Images from Amazon Product Advertising API