As the variations of recipes expand all over the culinary society, so do the types of cooking oils available. And grapeseed oil happens to be one of the most exotic types you can find. It's specially formulated and contributed an exciting flavor to your dish. And it also comes with impressive qualities that make it a favorite addition to numerous dishes.
However, you may not always have it available in your kitchen, which is why finding the perfect substitutes becomes essential. And once you've discovered these handy alternatives, you can use them in mayonnaise, baking, cooking, and various other culinary uses. But you must understand the differences and similarities between these substitutes and grapeseed oil before you can properly swap them. But first, let's delve into what grapeseed oil is and how its taste incorporates into various recipes.
What is Grapeseed Oil?
Grapes are primarily grown in France and Italy, and these regions are renowned for winemaking. The variety of grape grown and processed determines the type of wine made and its flavor. But before these grapes are crushed and distilled into wine, the seeds are removed. These seeds aren't discarded but instead crushed, and the oils are extracted. This oil is known as grapeseed oil.
Grapeseeds are pretty small, as so the oil can only be extracted by chemical means. Grapeseed oil has tons of culinary applications and is also an essential tool in massage therapy. And though grapeseed oil is made in winemaking regions, you can find it in grocery stores around you. Plus, its benefits to skin and hair make it a common element in beauty care products like soaps, hair creams, lotions, and conditioners.
Grapeseed Oil Nutrition Facts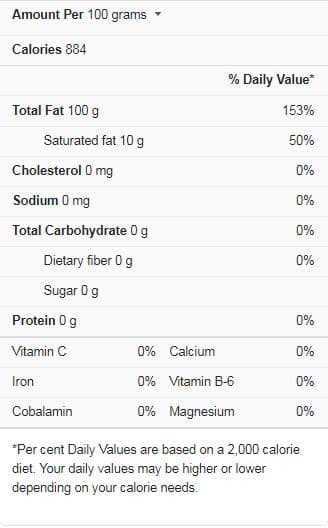 Grapeseed Oil in Recipes
Grapeseed oil has a somewhat nutty flavor, though it's mild and hardly noticeable in many recipes. Combined with its high smoking point, this factor makes it an excellent choice for baking, sautéing, and frying recipes. Grapeseed oil is also a fantastic ingredient for salads, as it can be used for dressings and vinaigrettes. It also holds sway in cooking recipes of various types and works in vegetable dishes and those with meat, fish, or seafood. It's why you'll find grapeseed oil commonly used in recipes like;
Crust
Brownies
Corndogs
Braised chicken
Corn bisque
Cookies
Gluten-free pancakes
Ratatouille
Scrambled eggs
Lasagna
Fish recipes
Sauces
Roasted turkey
Vegetable dishes
Short ribs
Tarts
Blackened catfish
Risotto
Vinaigrettes
Lamb
Dressings
Cast-iron skillet chicken
Grapeseed Oil Substitutes
Even though you appreciate its culinary value, grapeseed oil may be rare in your neighborhood. You may also find yourself in the middle of a recipe and can't rush out to get some. For whatever reason you have to do without grapeseed oil in a recipe, you can still find close substitutes around you. But note that the best replacement option for you depends on what the grapeseed oil does in the recipe.
Avocado Oil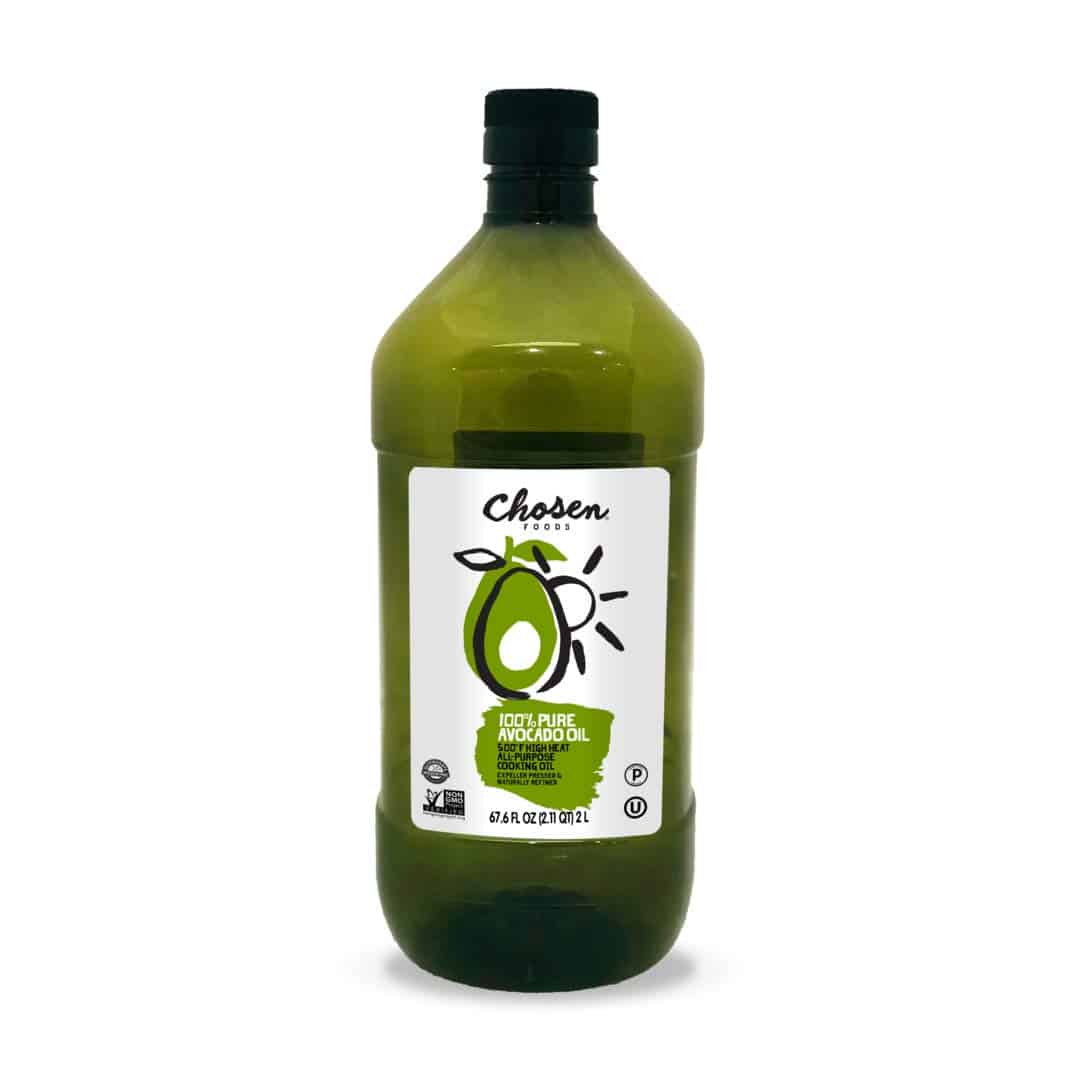 Avocados are renowned for their high-fat content and are considered one of the healthiest fruits you can eat to gain a good weight. And avocado oil, derived from the fruits, is equally as loved by food enthusiasts. Avocado oil is rich in healthy fats, vitamin E and antioxidants, and is a regular type of cooking oil in the kitchen. But apart from these factors, it also boasts certain other culinary advantages.
Avocado oil has a mild grassy taste that goes smoothly with vegetables, and this reduces the more you cook it. So, it can easily pass in many recipes that call for grapeseed oil. It also has a high smoking point, so it is excellent for deep frying recipes. This factor, coupled with its faint flavor, also make it perfect for baking. As such, avocado oil is an excellent substitute for grapeseed oil in grilled foods, marinades, dressings, sautés, baking, and deep-frying recipes.
Canola Oil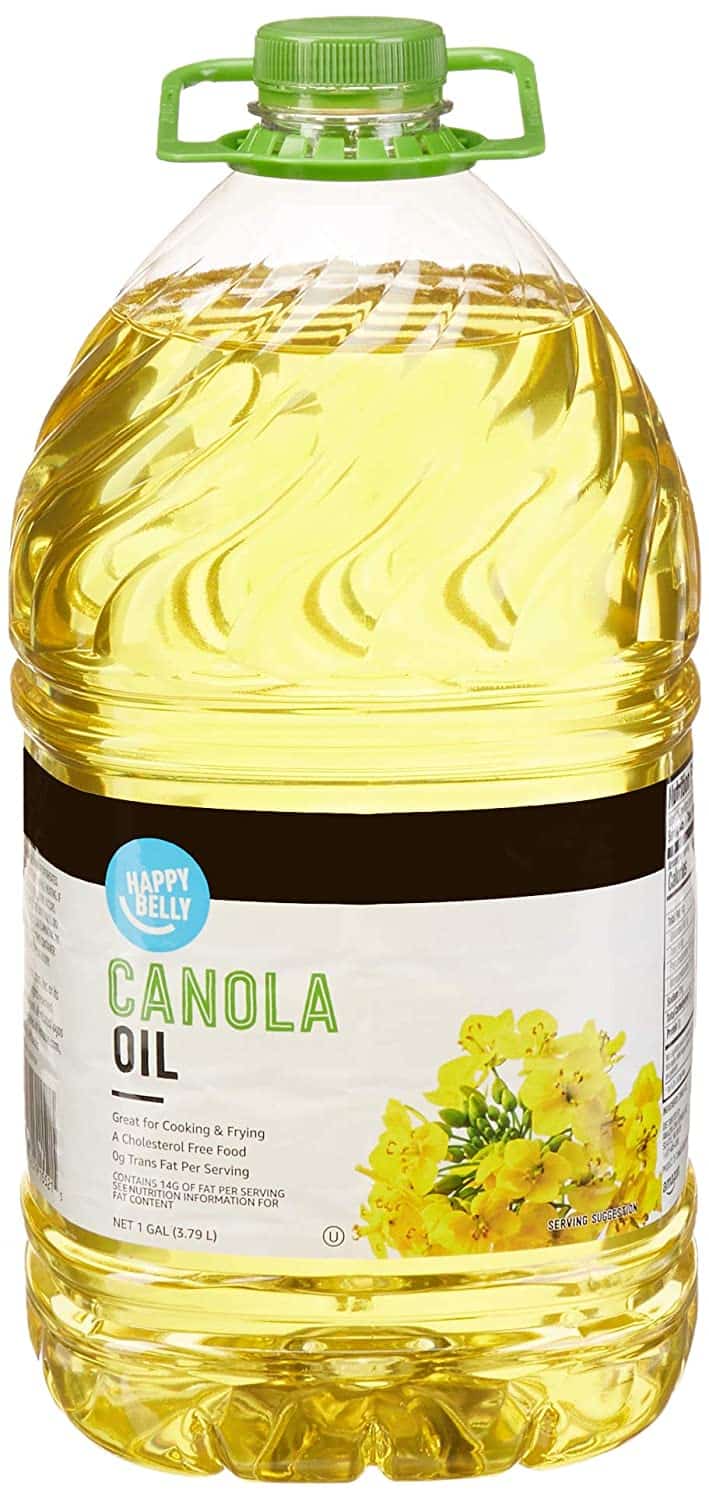 This substitute is one of the best neutral-tasting oil in the market and is an excellent grapeseed oil replacement. Canola oil is highly versatile and is derived from seeds closely related to grapeseeds. Canola oil also has an almost similar smoking point as grapeseed oil, so it's perfect for deep frying. Plus, it doesn't influence the flavor of any recipe, making it an ideal oil ingredient in baking.
Apart from these, canola oil is also excellent for dressing light salads, marinades, and vinaigrettes. And if you're cooking meat, fish, or poultry, it's your best substitute option. Canola oil works as a drizzle for grilled lamb, beef, steak, turkey, or chicken. It's also a great addition to fillets and sautéing.
Extra Virgin Olive Oil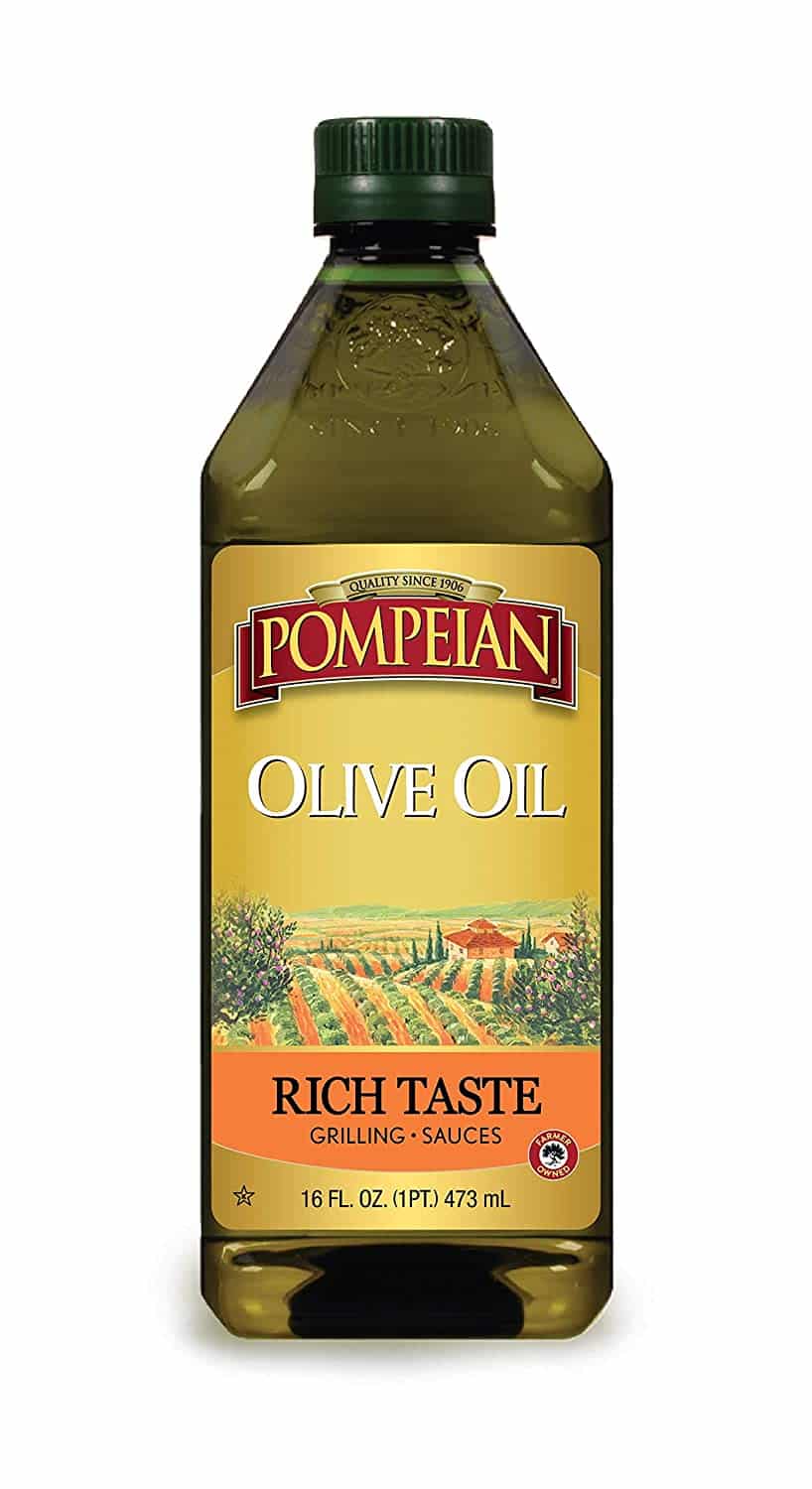 Olive oil has always been considered one of the healthiest oils you can find, so it's a plus that it makes an ideal substitute for grapeseed oil. But to replace it, you'll need extra virgin olive oil since it's richer in flavor and oxidants. Olive oil is perfect for replacing grapeseed oil in salad dressings and adds a hint of nutty flavor to vinaigrettes. It's also quite affordable, and most times, you'll have a bottle in your kitchen.
Olive oil also works if you're dealing with a replacement for grapeseed oil in mayonnaise recipes. Its flavor may not blend well with sweet baked goods, but if you're making savory quick bakes, you can swap it. Just make sure the recipe doesn't need a long time in the oven since olive oil has a lower smoking point. But if you're dealing with soups, sauces, grilled and lightly roasted recipes, olive oil is the most convenient substitute.
Safflower Oil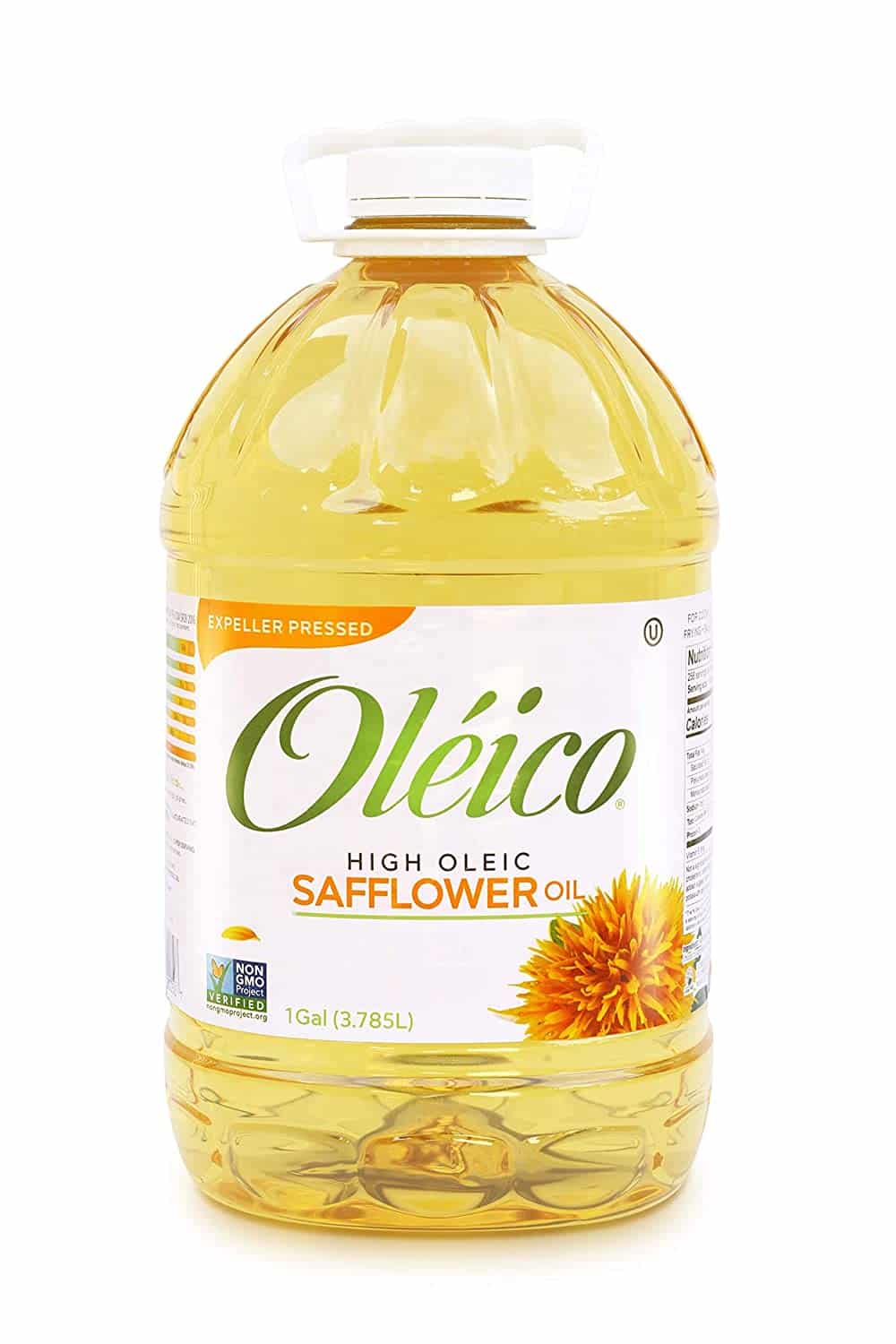 Safflower oil is gotten from safflower seeds and is one of the most familiar oils you can find. Of course, you need to consider allergies when using this substitute for those with such problems. But besides this issue, safflower oil offers a light, zero-flavor state that's great in salads, vinaigrettes, and light frying recipes. Safflower is rich in nutrients and helpful agents, so it's another healthy alternative to grapeseed oil.
Melted Unsalted Butter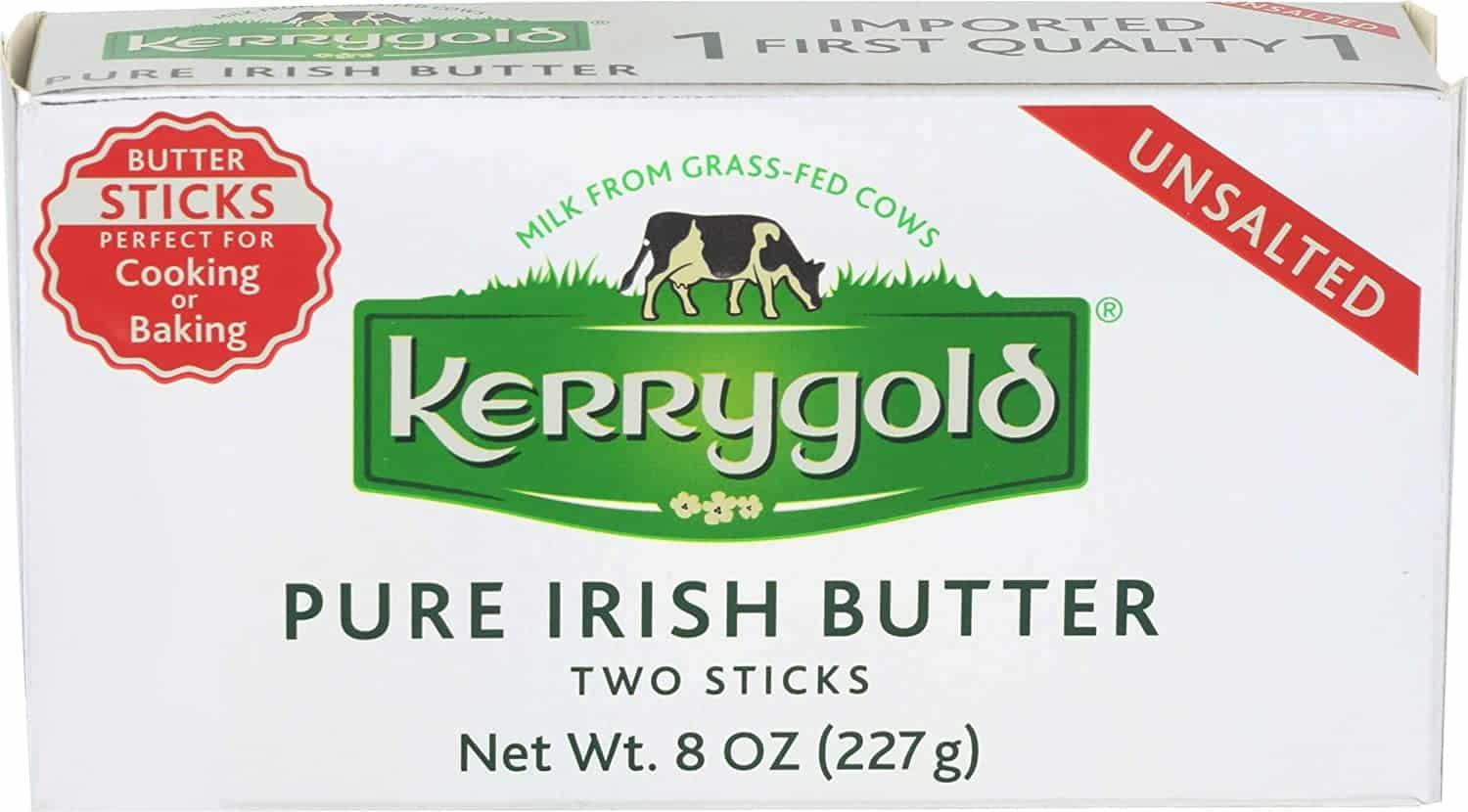 This option works as a last resort for baking, especially when needing a substitute is the only way the recipe isn't ruined. Butter is practically oil in solid form, so when melted, you can replace most oils. Plain butter works best, so you don't have to worry about adding unwanted flavor profiles to your recipes. Also, consider the unsalted butter so that you can maintain the salt quantity in the baked goods. And while melted unsalted butter may not give you the same nutty flavor (which, most times, you won't notice in baked goods), you still get a good dose of creaminess in your baked goods.
https://youtu.be/KEm4EpOQfNI
Frequently Asked Questions (FAQs)
Can I use vegetable oil in place of Grapeseed oil?
Vegetable oil makes an ideal substitute for grapeseed oil, but mostly in baking. The reason is that vegetable oil is flavorless, so you won't expect it to influence the final taste of your baked goods. It works well in tarts, cupcakes, quiches, and cookie recipes that call for grapeseed oil, among others. Vegetable oil is also suitable for fryings, like corn, sunflower, almond, macadamia nut, and coconut oil. And for Asian recipes, walnut, peanut, and sesame oils are perfect substitutes.
Should I refrigerate Grapeseed oil?
Yes, grapeseed oil can be kept in the fridge. The oil, unlike most others, doesn't cloud in excellent storage, making it perfect for salads you wish to keep in the refrigerator.
Are there different grades of grapeseed oil?
No, there aren't. Grapeseed oils are considered food-grade, though some industries apply them to other non-culinary uses as well. But on a general note, you'll find grapeseed oils at the grocery store as a cooking ingredient. If any different varieties are made, they would be indicated on the label.
Conclusion
As versatile as grapeseed oil is to cooking, it's always helpful to know how and when to replace it if need be. This reason is why you should hold these ideal substitutes dearly, as they may very well come to your rescue at some point. Plus, these alternatives give you the chance to explore more possibilities in your recipes, even in times when you have grapeseed oil in your pantry.