The American Heart Association (AHA) is a United States nonprofit organization that funds medical researches on cardiovascular issues. They educate people on healthy lifestyles and choices and appropriate cardiac care. Their aim and efforts reduce deaths and disabilities caused by stroke and cardiovascular diseases. This organization was originally founded in New York City in 1924, and its current headquarters is in Dallas, Texas.
It's a national voluntary health agency known for publishing guidelines on many health-related issues such as; cardiovascular disease and prevention, the most popular. Also, they educate people on basic life support, advanced cardiac life support (ACLS), pediatric advanced life support (PALS), and issued its first guideline for preventing stroke in women in 2014. They're popular for their highly visible public campaigns that started in the 1970s and a number of their fundraiser events.
This organization warns the public on harmful and high in cholesterol foods. They recommend low-fat or no-fat options for some of the foods we're already used to and encourage healthy eating. One such food item highly warned against by The American Heart Association is butter. Butter is a dairy product commonly consumed by many and is a staple part of many dishes, especially baked foods.
What is Butter and its Defects?
Butter is a dairy product that's made from milk fats. It also contains water and milk solids, and the majority of its fat is saturated fat. Butter is added as a spread, condiment, and ingredient in baking, and it's used to emulsify and flavor baked goods and other dishes. It's a staple part of waffles, pancakes, cakes, spreads and glaze for meat dishes.
It's advised that people with high cholesterol should stay away from butter due to its saturated fat content. Saturated fat leads to an increase in low-density lipoprotein (LDL). An increase in heart disease and stroke risk has been linked to LDL cholesterol, also known as bad cholesterol. A recent review states no definite link between saturated fat and a high risk of heart disease or stroke, but the AHA still discourages uncontrolled saturated fat consumption. Therefore, they recommend not more than five to six percent of total calories. The AHA also encourages substituting butter for healthy plant fats like avocados andolive oil.
Butter Nutrition Facts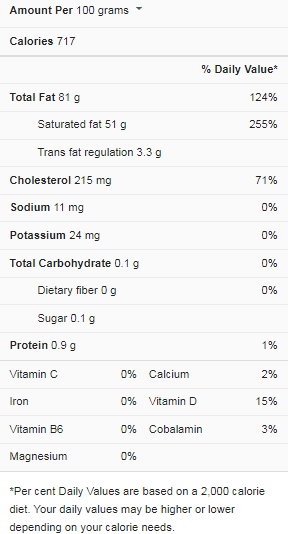 Avocado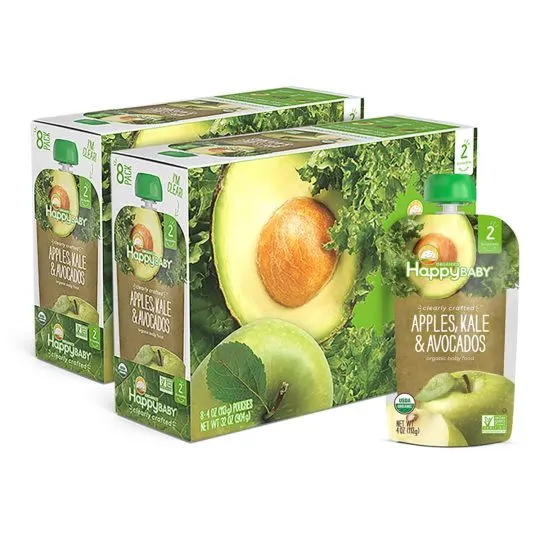 This substitute is popular, with a similar creamy consistency when mashed. It's heart-healthy or good fat and contains around 20 vitamins and minerals. It's of a creamy texture and milf flavor that pairs well with the sweetness of chocolate. The green color is the only defect of avocado as it might turn your dish green. The brown color of chocolate covers the green and only retains the flavor and consistency, but a recipe like cookies will also accept and work well with avocado, but it'll be a little green. Use mashed avocados in a 1:1 ratio as you'd use butter in your recipes, especially chocolate recipes.
Olive Oil

This is another very heart-healthy substitute, but it has a potent taste. It's already a staple in stir fry dishes and salad dressings and can also be baked. This substitute doesn't just contain unsaturated fats that are good for your heart, but it also contains antioxidant properties that protect the heart and anti-cancer properties. So use olive oil to replace butter in a 1:1 ratio in almost all recipes. It gives baked goods a strong olive oil flavor, so use minimally and sample. It's best for olive oil cake in baking.
Avocado Oil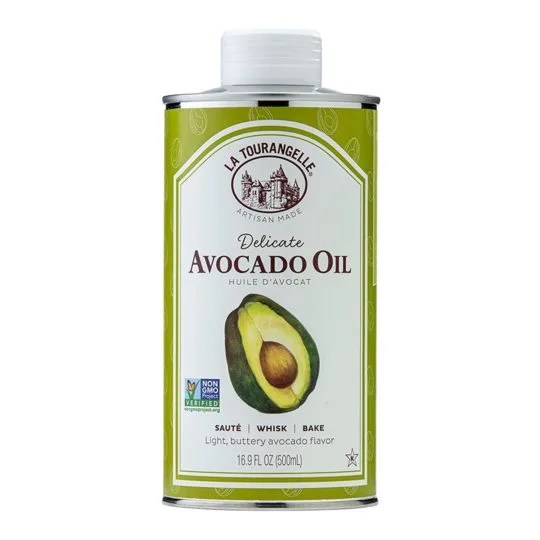 Avocado oil is another great substitute for butter, renowned for its neutral taste and flavor. It's another source of monounsaturated fat and is heart-healthy. Substitute for Avocado oil is commonly used as a substitute for most cooking oils in an attempt to create a healthier diet, so, logically, it'll work to replace butter. And you can use it for cooking and baking procedures. As a replacement, avocado oil can substitute butter in any recipe in a 1;1 ratio.
Yogurt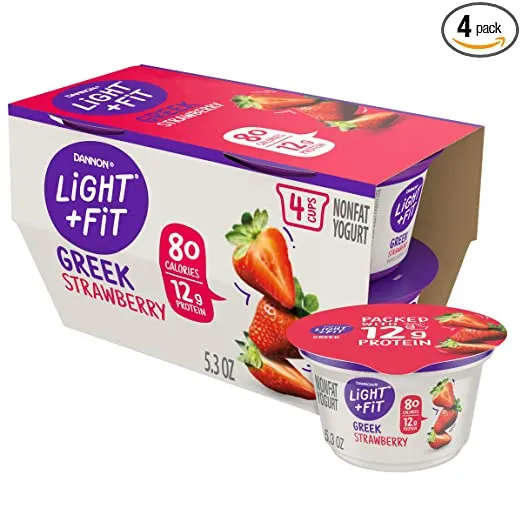 This is a very acceptable and great healthy substitute for butter. It's similarly creamy, especially greek yogurt, and properly mimics the consistency of butter in a recipe. It's also packed with protein. To properly substitute yogurt for butter, replace only half of the butter measurement with yogurt and the remaining half with another oil on this list. It works in all recipes and brings about a protein boost, as a three-quarters cup of Greek yogurt has 15g of protein.
Applesauce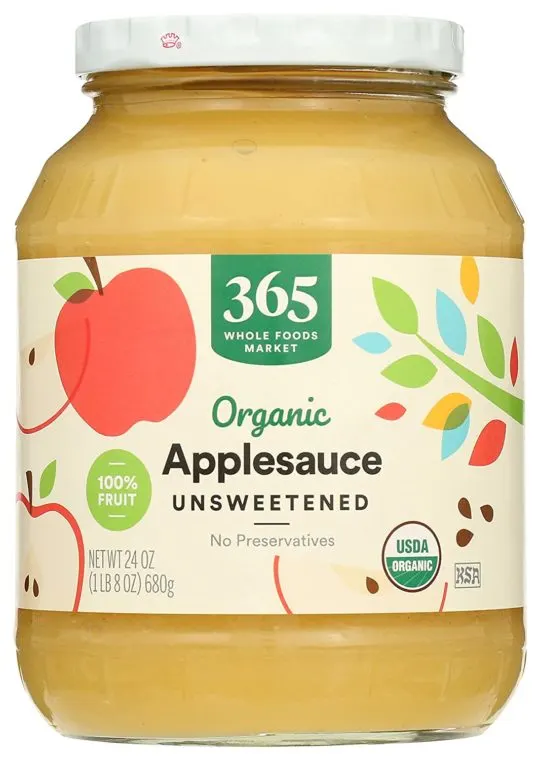 This is another heart-healthy substitute for butter. It's an easy way to cut down fat and calories in any recipe. It's also a sweeter alternative and works well in baked goods like sweet bread and muffins. It's also used to add extra moisture; it's lower in calories than butter and has no fat. It's also a source of fiber and potassium. Substitute a half cup of applesauce and a half cup of oil(maybe avocado oil) for one cup of butter. You should go for unsweetened applesauce when buying a healthy substitute for butter, as it doesn't contain unnecessary sugar like sweetened ones.
Frequently Asked Questions (FAQs)
What can I use instead of butter to lower cholesterol?
There're many options to try when in need needing a fatty or low cholesterol substitute for butter. For example, you can try grass-fed butter, coconut oil, or mashed bananas in your recipes to cut down on cholesterol and replace butter.
What tastes like butter but is healthy?
Other butter options are maybe not as healthy as the previously mentioned substitutes but are healthier than butter and have that butter taste. If the taste profile is why you can't use our previous substitutes, other healthy substitutes have the same taste profile as butter. So you can try ghee, pumpkin puree, or pureed coconut.
Which is the healthiest butter?
The healthiest form of butter is light butter, and it has half the calories, saturated fat, and cholesterol of regular butter. Another way to make light butter healthier is to reduce the measurement and complete it with avocado oil. For example, light butter plus avocado oil has 50 calories and 2 grams of saturated fat in one tablespoon.
Conclusion
These days it's an encouraging thing to eat healthily and be conversant with the things we eat. Unhealthy or highly fatty foods are linked to the increase in some diseases and medical disorders and the decrease in the general global mortality rate. Fortunately, this organization didn't just criticize but also recommended other options for butter in our recipes to prevent many of the medical and heart-related issues faced by many today. Endeavor to follow these healthy directions as prevention is better than cure.