If you're like most people, your cup of coffee tastes richer with a little half and half in it. You even add some half and half in your pasta and mashed potatoes because why not? But if you're vegan, lactose intolerant, or you don't like dairy foods, you may shy away or avoid shopping for half and half.
What happens when you encounter a recipe that calls for half and half? You may want to stop cooking altogether, but what if there were other alternatives for half and half that do not contain dairy? Yes, you can get to enjoy that creamy, rich texture without compromising your ovo-vegetarian diet.
What are Half and Half?
The first half and half cream was invented in Lake Worth Beach, Florida, by William A. Boutwell, and it was achieved by mixing equal amounts of whole milk and light cream.
Half and half in the United States are mandated to have between 10.5 and 18 percent milkfat which is more than milk but less than cream. Because of this reduced fat, it cannot be whipped like cream.
Half and a half have a creamy texture, almost the same color as milk except for a faint yellowish hue. It cannot be eaten on its own because it contains no sweetener or flavor.
Uses of Half and Half in Recipes
Half and a half has become an essential coffee ingredient; it gives that perfect balance between thick creamy coffee and a thin watery one. It is also commonly incorporated into other dishes apart from coffee.
The creamy texture adds to the butter to give you an extra layer of richness in your regular mashed potatoes; it can also be used in place of milk or cream in recipes that call for them. Its consistency can also be helpful in scrambled eggs or pasta sauces when you don't need too much thickness. Below are some recipes that call for half and a half;
Broccoli and cheddar mini frittatas
Panna Cotta
Chocolate ice cream
Mashed potatoes
Soft scrambled eggs with toast
Glazed funfetti muffins
Creamy Chicken and Mushroom Soup
Creamy pasta
Coconut cream pie
Overnight Crème Brulee French Toast
Chicken lazone
Creamy cup of coffee
Dairy-Free Substitute for Half and Half
If you are trying to avoid dairy foods, half and half are certainly not something you should consume. It is made by blending whole milk and light cream, making it a dairy product. That being said, if you come across a recipe you're dying to try but can't because of the presence of half and half in that recipe, or you want a non-dairy creamer for your potatoes. So there are some non-dairy alternatives to get acquainted with. So I've made a shortlist of non-dairy items that can replace half and half in your recipes.
Coconut Milk + Coconut Cream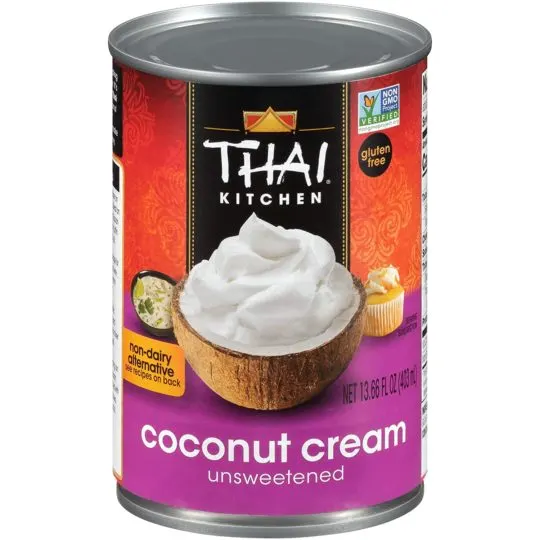 Coconut milk and cream combination makes a good dairy-free substitute for half and half. For example, suppose you have milk allergies or lactose intolerant. In that case, replacing half and half with this mixture is a very good option. Not only is it healthier, but it also adds that sweet coconut flavor to your meals. It can also be incorporated into soups and stews.
Coconut milk is entirely made out of coconuts, and the coconuts are shredded and made into a puree. It is also a good source of healthy fats that reduces cholesterol levels and keep the heart healthy. But if you're trying to cut down some calories, you should take this coconut half and half in moderation.
This coconut half and half can be used in coffee, soup, stew, and even pasta recipes. You can use an equal measurement where the recipe calls for half and half.
Soy Milk + Skimmed Coconut Milk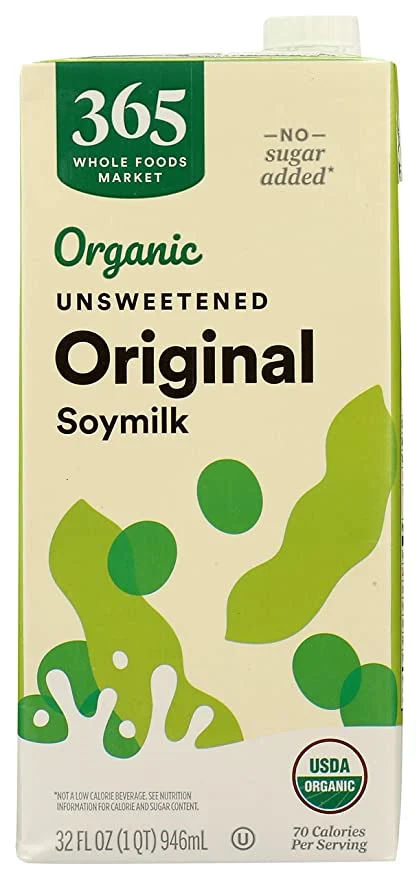 This combination can make a flavor-packed dairy-free substitute for regular half and half. The soy milk gives off a faint beany flavor complemented by the coconut flavor to give a unique flavor to your dish. The coconut milk should be refrigerated until the cream and milk separate. Scoop out the cream and blend it with an equal amount of soy milk.
You can also use unprocessed coconut milk for this, and it can be used in various recipes and should be substituted equally.
Oat Milk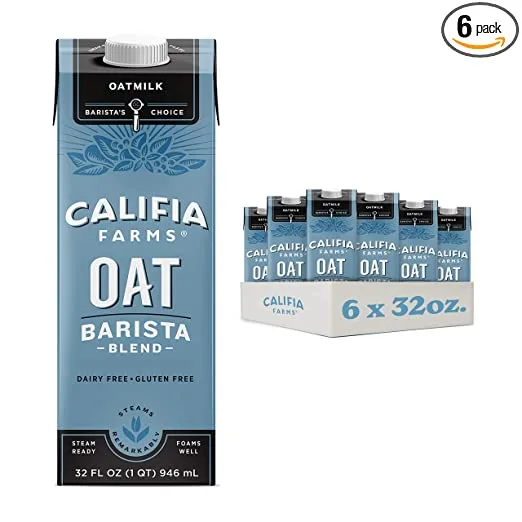 Another option you may not be familiar with is oat milk. It is packed with protein and contains many other nutrients, plus it is made from oats and water making it completely dairy-free. It can easily replace half and half in many recipes, and if you want to get a thicker consistency from it, you can heat it as it gets thicker with heat.
You can swap Half and Half for oat milk in any recipe using a 1:1 ratio.
Non-Dairy Half and Half
The need to produce a dairy-free alternative to every dairy food is becoming inevitable. All lactose intolerant people can now enjoy that creamy half and a half without having to worry too much. It has the same texture and flavor as half and half, except it does not contain dairy.
Various brands offer dairy-free substitutes for half and half like Ripple, Silk, and Forager, to mention a few. When substituting, use the same measurement the recipe calls for.
Frequently Asked Questions (FAQ)
Can you use rice milk in place of half and a half?
If you don't have oat or soy milk, you can equally use rice milk. Blend rice milk with coconut cream to give it a thicker consistency. Using rice milk is advisable for people who are allergic to soy milk.
Is half and half the same as whipping cream?
Although half and half can substitute whipping cream in some recipes, they vary inconsistency, with whipping cream having a heavier, thicker consistency.
Are half and half bad for you?
No, half and half isn't had for you. It is healthier than coffee creamer and contains less added sugar, and it is also a good source of healthy fats.
Conclusion
If you are lactose intolerant, vegan, or you ran out of half and half, there are some dairy-free substitutes for half and half that wouldn't alter the texture or creaminess of your food. These alternatives are easy to find in grocery stores, so you can grab some of these items next time you go shopping.