Mushrooms are rich in nutrients and are a low-calorie source of fiber, protein, and antioxidants. It is very versatile and can be added to anything from soups, stews or eaten by itself. Therefore it's no surprise that many recipes call for it. Take this nutritious veggie and add some beef stock, water, and tomato puree. You'll get a delicious golden mushroom soup.
Over time the golden mushrooms soup has become an essential base ingredient for making individual casserole or comfort foods. But not everyone has a can of this condensed soup in their homes, or if you notice you're all out, some substitutes can be used.
What is Golden Mushroom Soup?
If you're like most people, when you think of golden mushroom soups, the first thing that comes to mind is the Campbell's Condensed Golden Mushroom soup, this is because the first-ever condensed soup was invented in 1897 by John T. Dorrance (a chemist working with the Campbell's soup company) and ever since condensed soup has found it's way to the hearts of many.
According to Campbell's official website, it is a flavorful combination of beef stock, tender mushrooms, and savory tomato puree.
Mushroom Nutrients Facts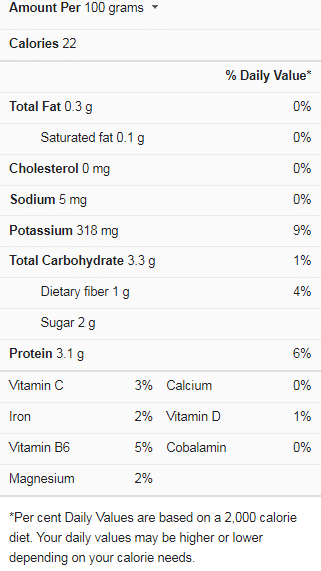 Uses of Golden Mushroom Soup in Recipes
Having a beef and mushroom flavor, golden mushroom soup can be great as a stand-alone dish or incorporated into the making of other dishes. It is regularly used as a base for making casserole, sauce, and other savory mixtures added to chicken and rice dishes.
People often use cream of mushroom soup to replace golden mushroom soup, but unlike cream of mushroom soup, it is less condensed and darker. Many recipes specifically call for Golden mushroom soup. Some recipes that require Golden mushroom soup include;
Substitute for Golden Mushroom Soup
Having a substitute for many ingredients in the kitchen is very important. Not only will it save the day, but it may also slightly change the taste of your meal, which sometimes is a good thing.
So whether it's the unavailability of golden mushroom soup or you want a slightly different taste to your sauces, it's always good to have a substitute that isn't too distant in flavor from the original item. Below are some of the best substitutes for Golden mushroom soup;
Cream of Mushroom Soup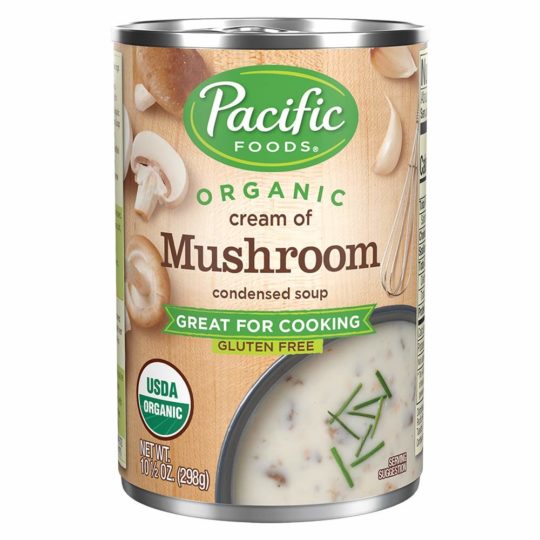 The most obvious difference between cream of mushroom soup and golden mushroom soup has to be that cream of mushroom soup is thicker, and having a thick creamy broth gives your meal a more creamy flavor. Aside from the texture, the two soups have similar ingredients.
Cream of mushroom soup also has a beefy flavor; it tastes like beef stroganoff, which is also a delicious item to add to your sauces, casserole, or soups. When substituting cream of mushroom soup for Golden mushroom soup, make sure to decondense the soup before using it and use the same quantity as instructed by the recipe.
Homemade Mushroom Soup
Do it yourself (DIY) mushroom soup is a perfect substitute for Golden mushroom soup. Not only can DIY save you cash at times, but it also allows you to make the soup to your preference or to suit the type of sauce you are going to make. For example, you can find some simple recipes for making your golden mushroom soup on the Internet. You will need some chopped mushrooms, butter or olive, oil, soy sauce, milk, lemon juice, chopped onions, beef stock, white wine, and you can add some ingredients of your choice.
Cream of Chicken Soup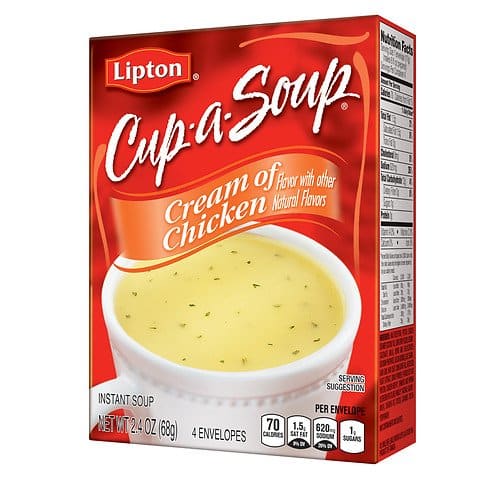 Cream of chicken soup may be a substitute for Golden mushroom soup if you don't mind having a chicken flavor instead of a beefy flavor. It has a thicker creamy broth when compared to golden mushroom soup so that it may need some hydration, and it requires you to add some chopped mushroom. It is also a good source of calories, but if you're looking for a healthy substitute, it may not be the ideal substitute.
Substitute a lower amount of this cream where the recipe calls for Golden mushroom soup, it isn't advisable to consume too much because of the high sodium and fat content. The soup has a strong flavor that can overpower the sauce if added in excess.
Beef Stock and Tomato Puree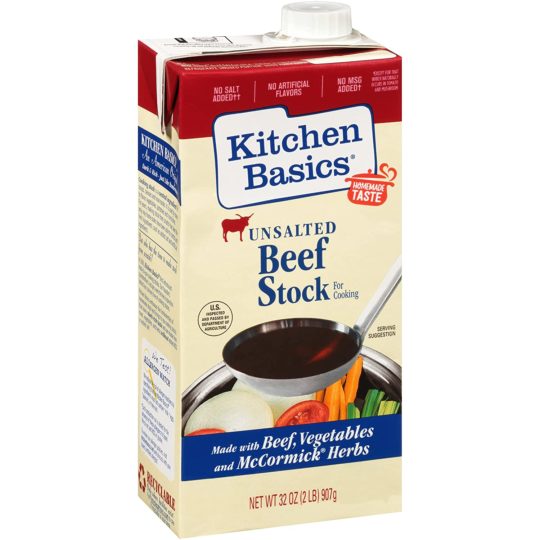 Beef stock, tomato puree, and some mushrooms are the famous Campbell's Golden Mushroom soup stand-out ingredients. Knowing this, you can easily make a similar soup with the same flavor when you run short of golden mushroom soup. It may cost less because you may already have these items in your kitchen, and it is healthier than using the cream of chicken as a substitute.
Frequently Asked Questions (FAQ)
Is mushroom soup healthy?
Mushrooms are low in calories and are safe for people suffering from high blood pressure. Most golden mushroom soups are low in sodium, which is why they are healthy and safe for people with heart issues.
Where to buy Golden Mushroom Soup?
Golden mushroom soups are available in grocery stores near you. You can also get it from Walmart or M&M food market.
Is there gluten-free golden mushroom soup?
Some canned mushroom soups are gluten-free. They contain cornstarch and rice flour in place of wheat starch, so make sure to look out for these details. One good example of a gluten-free mushroom soup is the cream of mushroom soup from Pacific foods.
Conclusion
So the next time you need to make some Casserole, and you're out of Golden Mushroom soup, relax, there are plenty of alternatives to try out, or you could even make your mushroom soup.