Eating healthy requires combining proper ingredients for maximum nutrient supply. And porcini mushrooms are one of the best options for such purposes. They're unique, versatile, and compliment any recipe. Plus, they add loads of essential minerals to your diet as well.
But you can't always have porcini mushrooms around, so finding a fitting substitute is essential. And here, we'll look at the various ingredients that work as equal swaps for porcini mushrooms. But before doing that, let's discuss more on this exciting fungus. And let's check out the tons of ways it can be used in delicacies around us.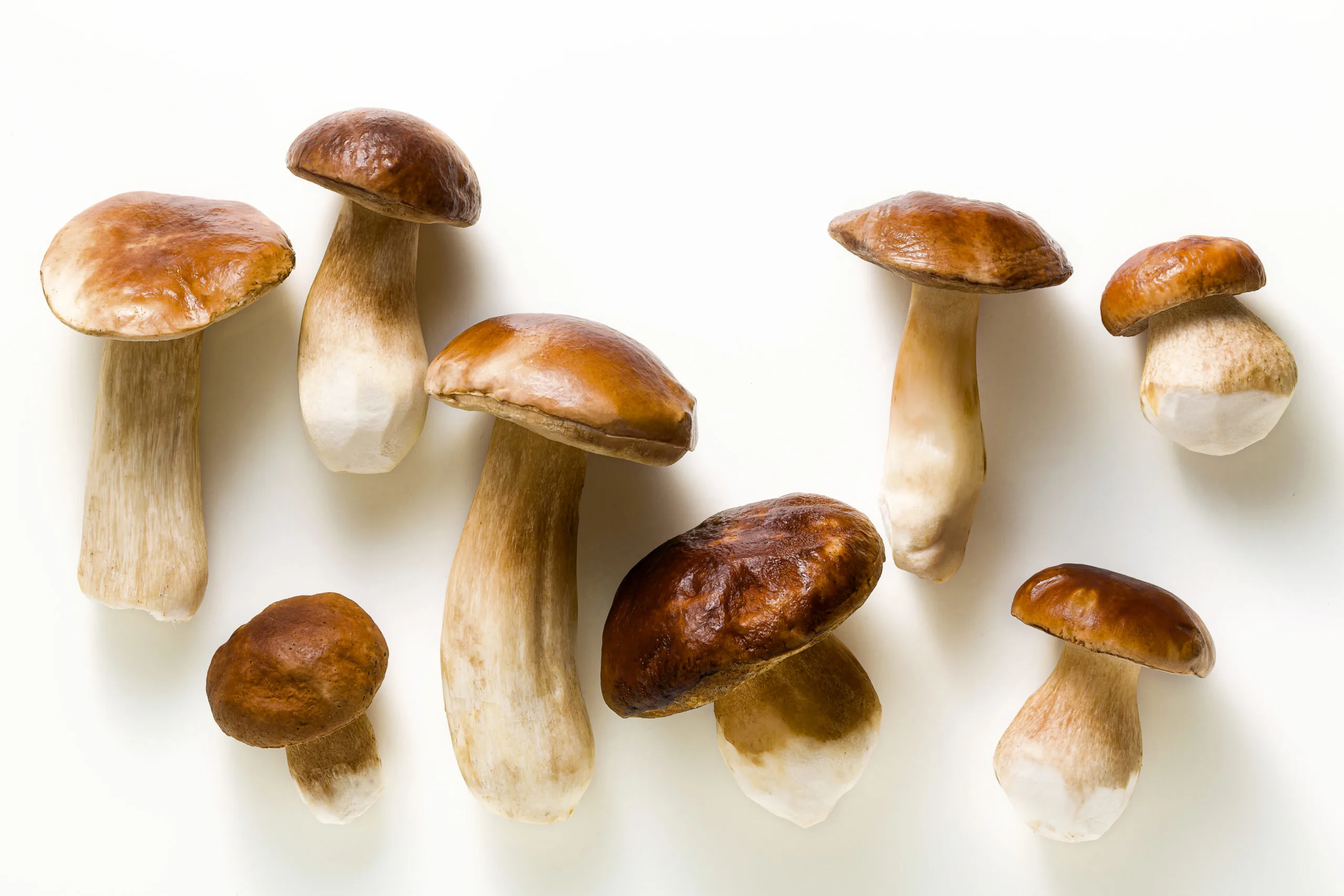 What are Porcini Mushrooms?
Porcini or penny bun mushrooms are wild varieties of mushrooms found primarily in Italian regions. They're scientifically named Boletus epulis with white stems, and their dark caps can push up to ten inches in diameter at total growth. Porcini mushrooms tend to grow from fall to winter seasons, during which they're harvested and consumed. The mushrooms can also be eaten raw, but many prefer to dry them first, and in this form, it's sold to farther regions around the country. It can also be pulverized into powder and sold in jars, like a spice or seasoning.
Porcini Mushrooms in Recipes
When fresh, porcini mushrooms offer a neutral yet earthy taste that effortlessly incorporates the recipe's flavor profile, it's used. But most people prefer to add the dried versions instead, as it exhibits a tender, creamy, nutty flavor. The mushrooms are also umami-rich in taste and aroma. Plus, they're denser and sweeter compared to some of their edible counterparts. And they're packed in vitamins A and C and antioxidants, fiber, and iron.
Porcini mushrooms have been a regular addition to paleo and vegan diets. And they can be fried, sautéed, grilled, boiled, or steamed and offered as a standalone side dish. But the mushrooms also popularly feature in raw and cooked dishes of various European cuisines. Both the fresh and dried types can be used, with the latter being soaked first in warm water for some minutes, so it softens. And it leaves some of its earthy umami fragrance and flavor in the liquid, which can then be added to recipes as well.
You'll find porcini mushrooms in lots of meat, fish, seafood, and vegetable dishes. And some of these recipes include;
Tagliatelle
Porcini mushroom cream
Cannelloni
Truffle oil pasta with mushrooms
Porcini mushroom tortelloni
Fettuccine
Stews
Ravioli
Gravy
Porcini mushroom pate
Halibut
Creamy porcini mushrooms
Cicchetti
Roasted turkey breast
Pork medallions
Porcini crusted cod
Porcini mushroom sauté
Fried porcini mushrooms
Pork tenderloin
Frittata
Seafood dishes
Seasoning salt
Chicken with porcini mushrooms
Mushroom ketchup
Bucatini with porcini mushroom ragu
Pappardelle with mushrooms
Grilled porcini mushrooms
Creamy Orzo with porcini
Italian sausage and porcini mushroom
Stroganoff
Porcini mac and cheese
View this post on Instagram

Porcini Mushroom Substitutes
Porcini mushrooms tend in a short window period, specifically August to October. And during this time, the mushrooms are abundant in the moist forests of Italy and many European regions. But once the season is over, you can only find the dried ones. And these varieties are pretty expensive, especially since they're richer in flavor and aroma.
But you won't need to pulverize your piggy bank every time you want to make creamy mushroom soup. With any of these substitutes, you can still impart a good dose of nuttiness, umami, and creaminess to your dishes.
Shiitake Mushrooms
Your best mushroom substitute for porcini is shiitake mushroom. And most times, you'll barely tell the difference when it's used. Both mushrooms share similar flavor patterns, except shiitake lacks the earthy note. But it's a much stronger flavor compared to porcini mushrooms, and its lack of earthiness allows it to blend better in dishes than porcini mushrooms. Also, shiitake is cheaper and can be found in any grocery store. Plus, it's pretty easy to prepare for cooking compared to porcini mushrooms and can be substituted at equal ratios.
Portobello Mushrooms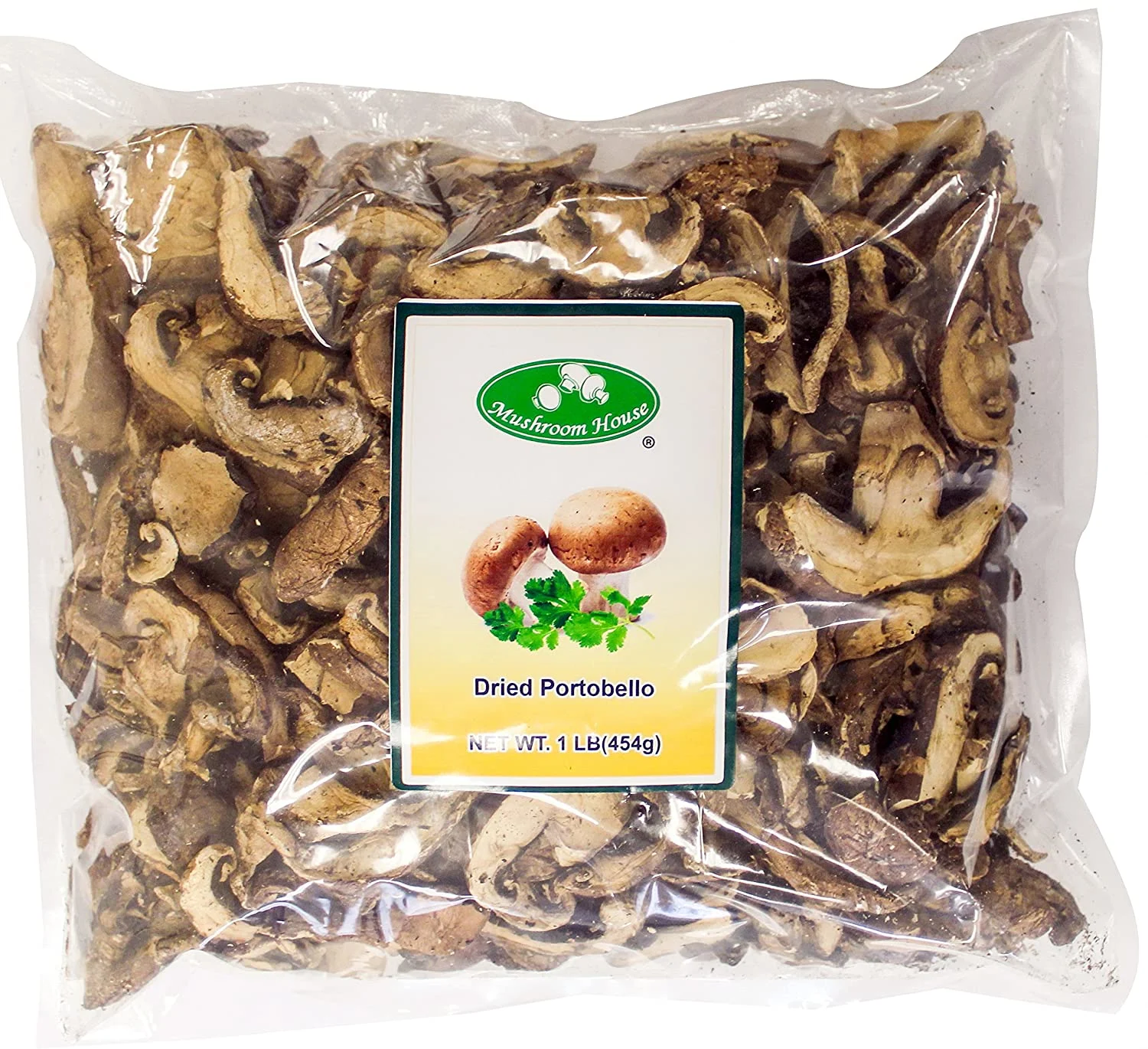 Another handy mushroom replacement is the Portobello mushroom. Its flavor profile is almost as earthy but with a more intense aroma than porcini mushroom. Portobello mushrooms are also meatier, meaning they hold well in cooked, stir-fried, and grilled recipes. And they're great for making creamy mushroom sauce, as their rich umami flavor shines through as porcini does. You can replace porcini mushrooms with equal amounts of Portobello mushrooms in any recipe.
Truffle Oil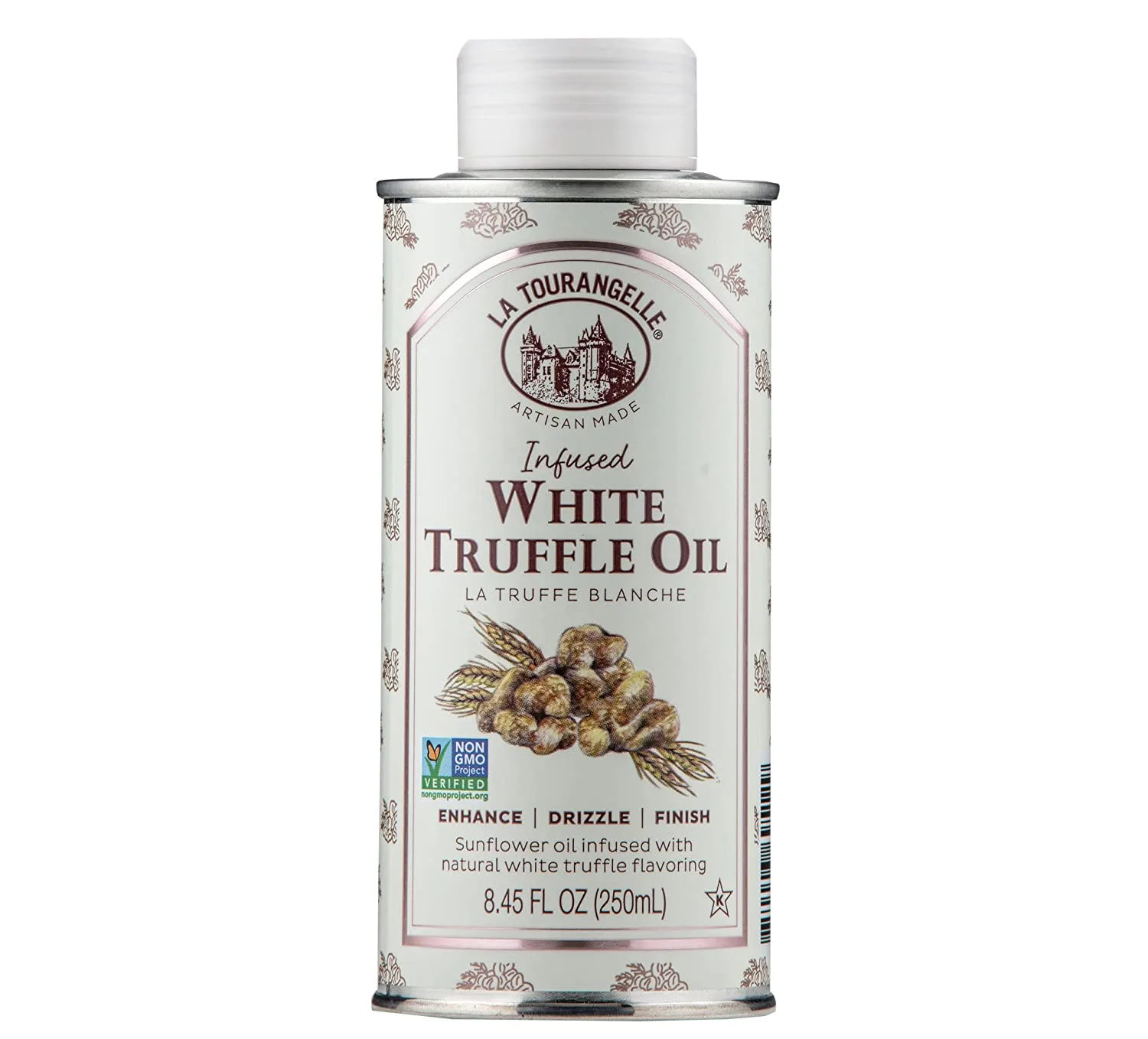 You can also use this substitute as a flavorful replacement for porcini mushrooms. Truffle oil has been used to create a robust flavor and fragrance profile in foods by gourmet restaurants for decades. The oil is produced by soaking fresh or dried truffles in oil for a period, so the flavor seeps out. And the result is a mushroomy flavor and fragrance which also carries lots of nutrients from truffles. And while truffle oil has a close resemblance in taste with porcini mushrooms, it's also high in calories. So if this fact won't pose an issue, you can add it as a substitute in most dishes.
Zucchini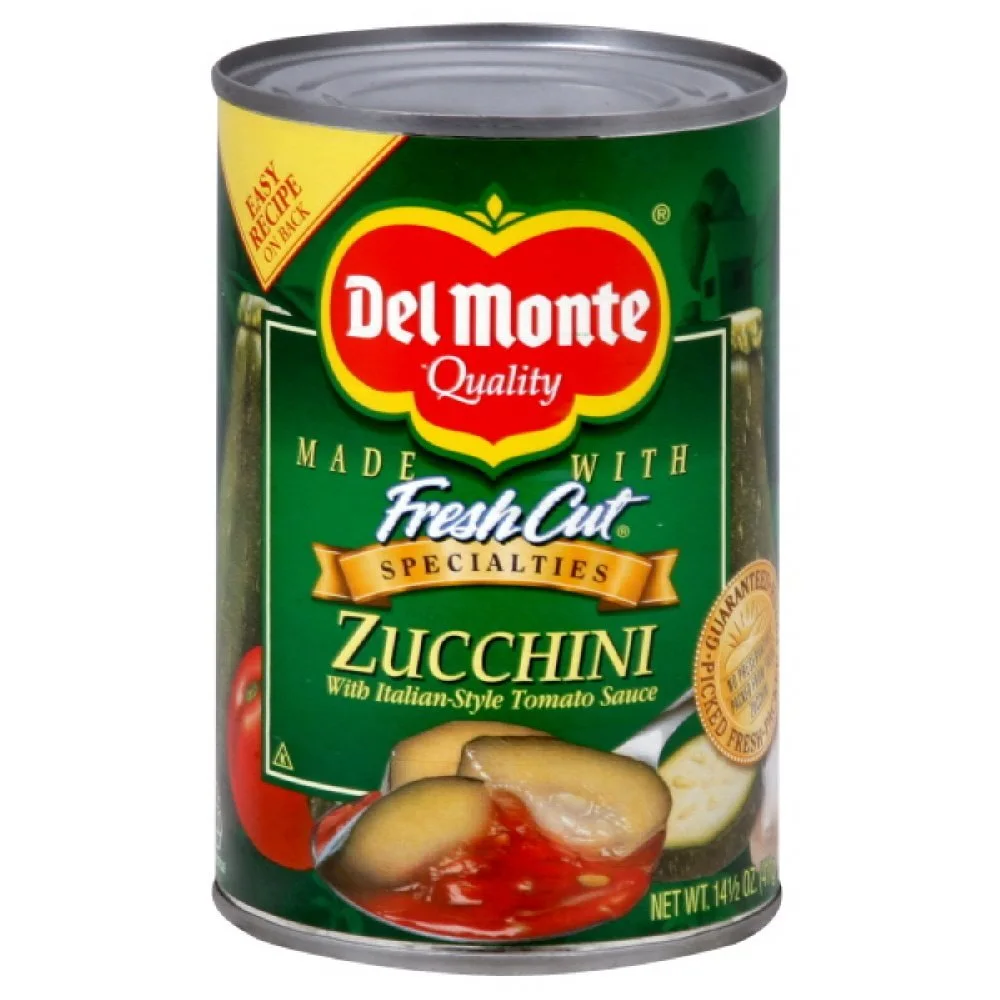 It's pleasing to know that zucchinis aren't just one of our favorite, nutritious staple vegetable ingredients around. They're also an ideal replacement for porcini mushrooms, especially the dried ones. Zucchini has a mild flavor, an extra juicy boost that blends with raw foods, hot salads, and semi-cooked dishes. It's also a low-calorie option and adds a slightly sweet, earthy flavor and aroma to recipes. But zucchini may also include a note of fruitiness when used in place of porcini mushrooms. Still, the flavor profiles of both ingredients are so similar; you'd barely notice.
Tomato Paste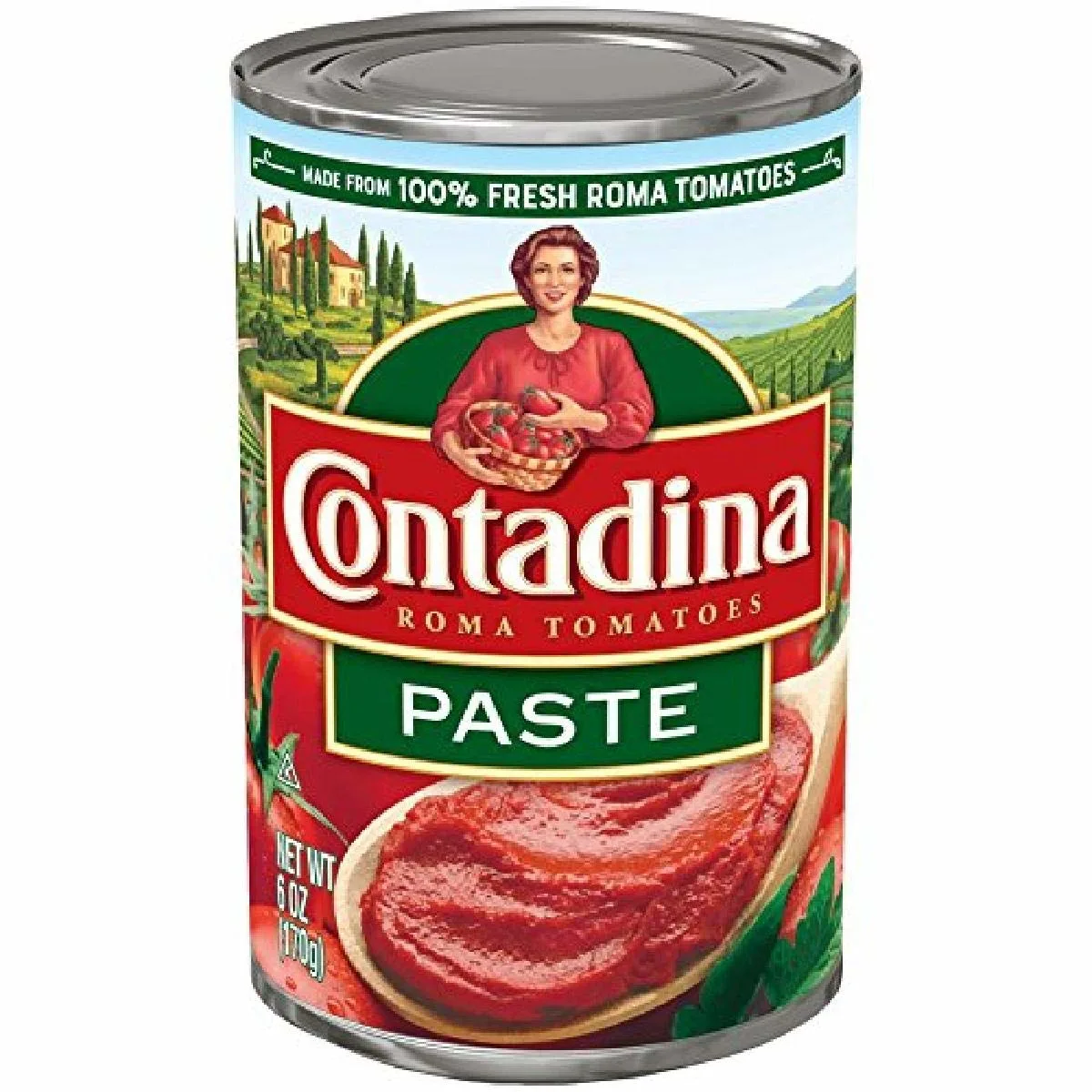 Surprisingly, tomato paste makes a convenient substitute for porcini mushrooms, especially when you're stuck and need a fast solution. Tomato paste works in cases where you seek the strong umami flavor expected from porcini mushrooms and includes a heavy dose of richness in nutrients. It's also a high-calorie ingredient, so take note if you're on a weight-loss diet. And tomato paste offers a slight sweetness and is excellent in soups, stews, pasta, meats, and fish.
Frequently Asked Questions (FAQs)
Can I substitute dried shiitake mushrooms for dried porcini?
Yes, you can. Both mushrooms taste alike, whether fresh or dried, and can be replaced with each other.
What can I use instead of porcini mushrooms?
Besides these options mentioned above, you can also consider thyme. It's an excellent option when you need a mild, earthy aroma in dishes that call for porcini mushrooms. And it works great in sauces, soups, stews, and chili.
What's the difference between porcini and Portobello mushrooms?
The main difference between both mushrooms is their family. While porcini is a Boelusedulis, Portobello mushrooms are the matured Cremini. Also, Portobellos are larger than porcini mushrooms.
Conclusion
You can always keep up with your favorite creamy soups or beef kebabs, even when you're out of porcini mushrooms. Pick from any of these alternative ingredients, and you can restore your recipe to the way it was planned. Plus, all options are affordable and easy to find, so you save time, effort, and energy by selecting them.