The Yukon Gold is undoubtedly the top contender in the spud family, and for a good reason. It combines the best qualities of its relatives to give a balance that works in various dishes. It's no wonder why many recipes favour it over most other types. And today, its unique texture is one of which we seem to can't get enough.
But as highly-praised, as they are, times come when we must replace these potatoes. But it doesn't mean we can't find substitutes that will work just as well as they do. The overall satisfaction of each replacement here depends on how we're using them. And they'll do great in loads of recipes that initially prefer the Yukon Gold varieties.
What is Yukon Gold Potatoes?
Yukon Gold potatoes are golden-yellow potatoes with a slightly waxy skin that's smooth to the touch. They grow from medium to large sizes and feature a round to oblong shape with some flattening on the surface. The potatoes are popularly found in grocery stores in North America but are cultivated initially in Canada. This identity is implied in its name, combining two historical references, the 'Yukon River' and the 'Gold Rush Country.' And its title allows the high-quality potatoes to be traced back to their roots, as they're mass-produced and sold outside the region's borders.
The potatoes are botanically referred to as Solanumtuberosumand are the first bred varieties to be sold outside of Canada. The flesh can also be consumed and is even considered the more nutritious part of the tuber itself. And the potatoes have been cultivated for decades, after their first development in 1966, with mass-production starting in the early '80s.
Yukon Gold Potatoes in Recipes
The Yukon Gold potatoes are renowned for their firm, waxy, and starchy texture. This favourable factor gives them impressive versatility and allows the potatoes to feature in lots of recipes. It's also why Yukon Gold potatoes are a commonly included ingredient in most pantries. And when cooked, the potatoes attain an exquisite moist tenderness, with earthy, buttery, and creamy flavour combinations.
Because they're so versatile, Yukon Gold potatoes can feature in both dry and wet cooking practices. They also easily accept tons of flavour profiles, which is why they go well with numerous spices and herbs. And because they hold shape well when boiled, the tubers can also be enjoyed whole and as a separate dish. You'll also find the Yukon Gold potatoes in many other recipes, both as a main and a side course. And some of these dishes include;
Gratins
French Aligot
Roasted potatoes
Salmon hash
Potato bread
Summer hash
Skillet potatoes
Stews
Smashed potatoes
Roasted leg of lamb
Chowder
Braised wild boar
Tuscan chicken
Frittatas
Casseroles
Colcannon
Purees
Roasted chicken
Scrambled eggs and potatoes
View this post on Instagram

Yukon Gold Potatoes Substitutes
Not many potato varieties will meet the balanced nature of starchy and waxy as Yukon Gold. But these substitutes are close enough, so they work in most of its recipes. Still, it's imperative to note how much of both properties each ingredient offers. This knowledge will help in how best to cook them for your dishes.
Carola Potatoes
This substitute has a familiar earthy flavour with butter notes, similar to Yukon Gold in taste. It's also firm and blends both creamy and waxy in its texture. Plus, Carola potatoes are also yellow, so you won't see the difference in recipes that use Yukon Gold. And they're great for different cooking methods and will do well in casseroles, salads, and gratins. But Carolapotatoes may not be your best option for soups.
Inca Gold Potatoes
Though these potatoes are different from Yukon Gold, they behave almost like them in all recipes. Inca Gold offers a buttery taste as Yukon Gold and shares a similarly smooth and creamy texture. As such, they're perfect for soups and can also be used for gratins, casseroles, and salads. You can also boil, roast, or mash Inca Gold potatoes and expect the same result you would get from Yukon Gold.
Katahdin Potatoes
The skin of these substitutes is just as smooth as that of Yukon Gold, and they have yellow flesh, which gives them much resemblance. Plus, Katahdin potatoes are perfect for making fries and can be boiled for many recipes. They also blend perfectly into baked dishes like Yukon Gold, as they share the classic potato flavour. But their shape doesn't hold well and may not be the best replacements for Yukon Gold in potato salads.
Red Bliss Potatoes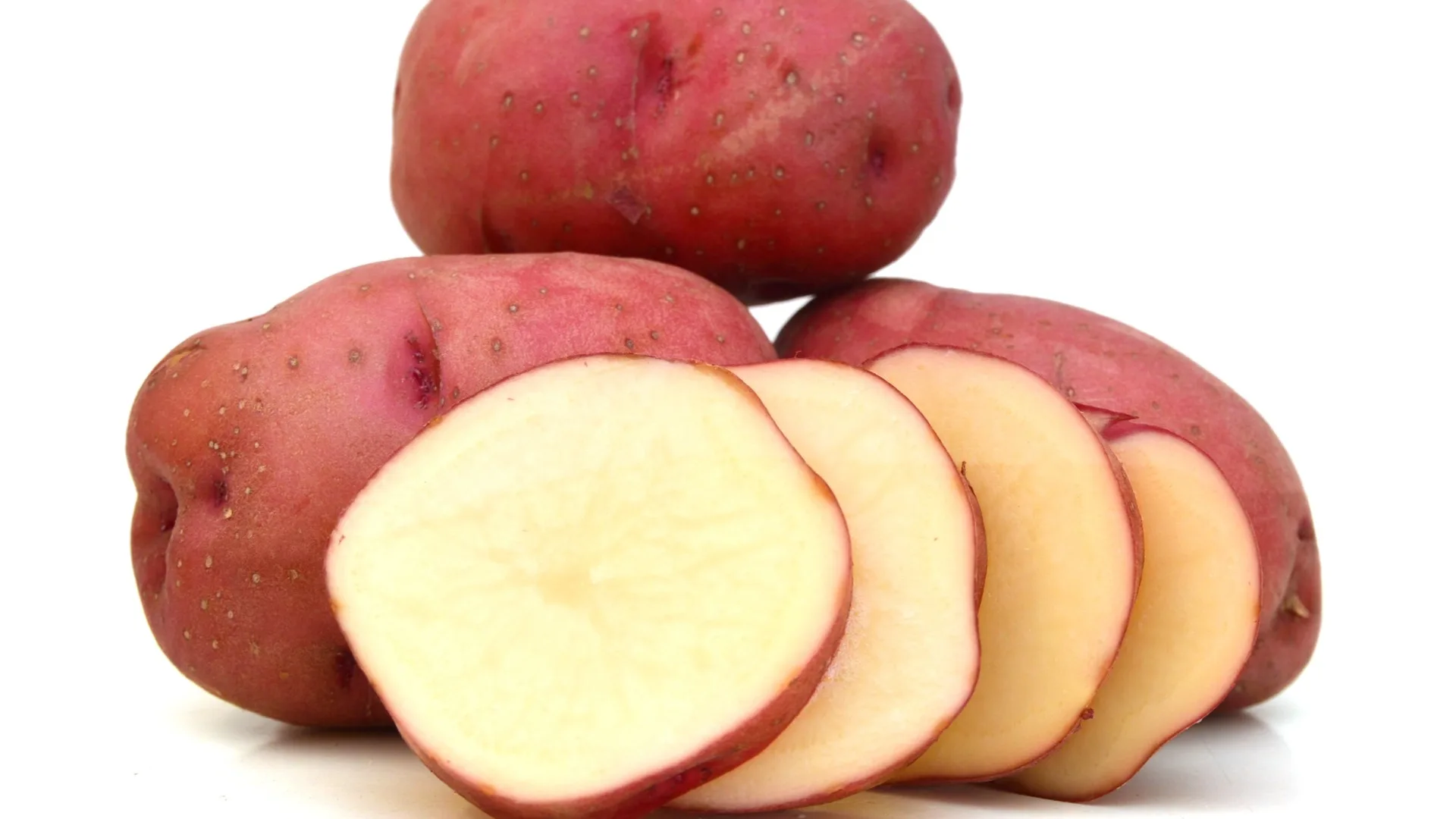 Though these substitutes have different skin colours, they still make an ideal alternative to Yukon Gold. As the name implies, Red Bliss potatoes have red skin that's thin and smooth to touch. And the dense, waxy flesh features a moist nature that makes it close to Yukon Gold. They also share the same buttery flavour and can be added to stews and soups. Plus, you can boil or roast the potatoes and also use them in casseroles and salads. The only drawback of Red Bliss, however, is it's not great for mashing.
Russets Potatoes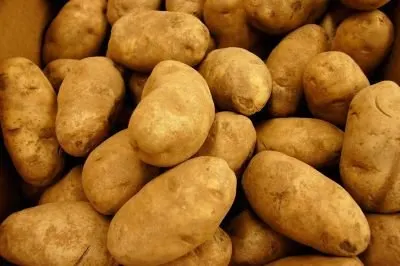 Because russet potatoes are another commonly found variety, they're a convenient solution when you can't find Yukon Gold. Russets are also called Idaho potatoes and have dark brown skin with white flesh. Also, because they're drier and mealy, they don't hold shape well and aren't great for salads and gratin. But they're an excellent option for mashing and can also be baked or made into fries.
Frequently Asked Questions (FAQs)
Are Yukon Gold and russet potatoes the same?
Not exactly. Russet potatoes are mostly more giant, with an oval shape and thick brown skin. Also, russets are starchier than Yukon gold which holds shape better when boiled.
Are Yukon Gold potatoes suitable for diabetics?
No, they aren't. Yukon Gold potatoes have a high GMI or glycemic index. This measurement indicates they're loaded with enough carbs to spike the sugar levels in people with diabetes.
How healthy are Yukon potatoes?
Yukon Gold potatoes are rich in vitamins B6 and C, as well as fibre and potassium. And most of their nutrients are in and around the skins. The nutrients in the potatoes are also stated to promote better sleep and reduce the risk of heart diseases.
Conclusion
It's almost hard to believe a superior potato variety like Yukon Gold is replaceable. But these substitutes are proof of this fact and will add a similar effect to recipes you use them. Plus, you may not have to depend solely on Yukon Gold for your classic potato-based recipes with them. And you can always find the same buttery flavour and creamy texture for your side dishes in urgent times.