Cajun Fish Recipe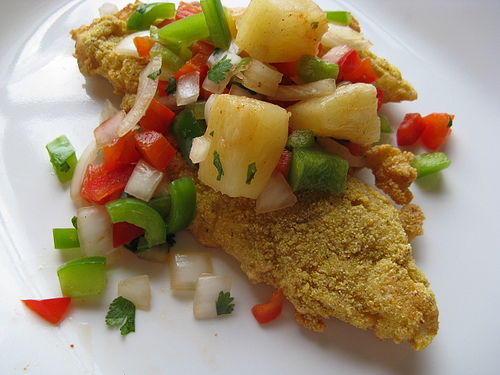 I had a few people ask me what to do with the pineapple salsa. Here is one thing you can do with it – serve it along side or on top of fish! This is a recipe for a delicious and spicy fish coating! For this recipe I used fresh crappie fillets but other types of fish such as tilapia or bluegill would go great as well. I felt the Cajun seasoning played an important role giving it just the right amount of heat. There are only 3 steps to this quick and easy recipe. The fish is first tipped in batter, rolled in a spicy cornmeal mixture, and then fried in the pan. This recipe is best served with Tabasco sauce, pepper sauce, or pineapple salsa.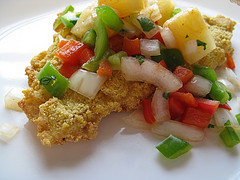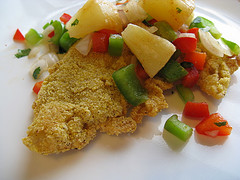 Ingredients:
1 lb crappie fillets
1/2 cup milk
½ cup flour
2 eggs
1 cup cornmeal
1 tablespoon Cajun seasoning
½ teaspoon salt
¼ teaspoon pepper
Cooking Instructions: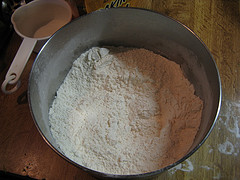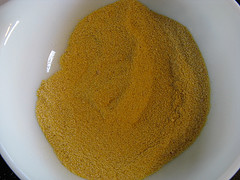 Step 1: Mix together flour, eggs and milk in a bowl. In another bowl mix together corn meal, Cajun seasoning, salt, and pepper.
Step 2: Dip crappie fillets in the wet mixture to coat and then roll in the dry mixture.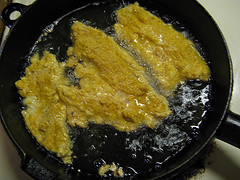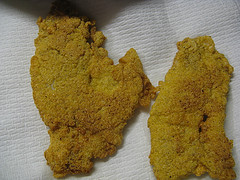 Step 3: Fry fillets in oil on both sides until both sides are golden brown or until fully cooked.
Tags: cooking, recipes, food and drink, recipe