Brussels sprouts are a fantastic side dish addition to tons of menus. And cooking them in a pan is great for infusing a delicious flavor while maintaining an incredible texture. Pan-fried Brussels sprouts served with a garnish of garlic sautéed in butter and oil is lip-smacking yummy. And the recipe is so easy; you can have it ready in minutes!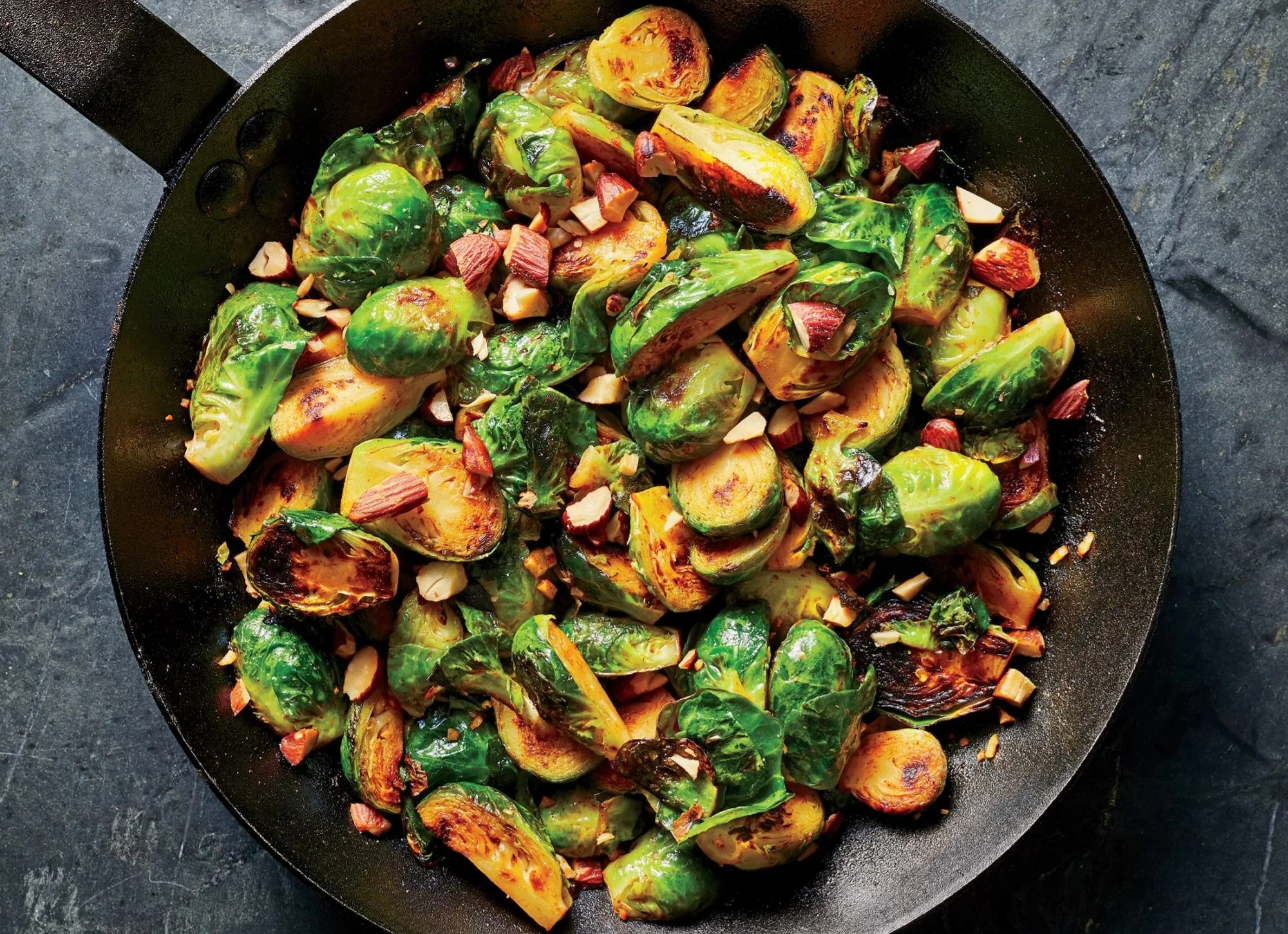 Brussels Sprouts Nutrition Facts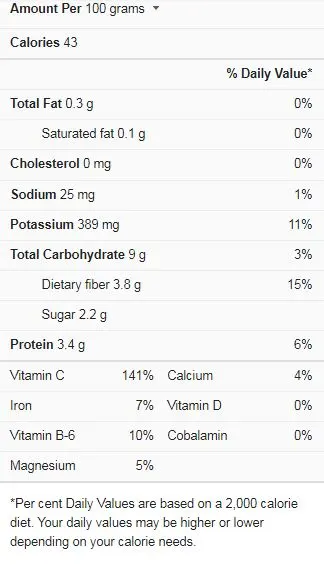 Cooking Tips for Pan-Fried Brussels sprouts
Sautéed Brussels sprouts in a skillet is a pretty straightforward recipe and needs minimal ingredients for great flavor. But you still need to follow a few tips to create the ultimate side dish for any dinner plan.
Select Small Brussels sprouts-Instead of picking the large Brussels sprouts, consider the small-sized ones instead. Not only do these contain more flavor, but they also save you extra work of cutting into quarters as needed for the big sizes.
Prep the sprouts Beforehand-As quick as this recipe can be, cleaning and cutting the Brussels sprouts is the only tasking aspect. So, it's best to carry this process out beforehand, especially if you're making a large batch. So consider cleaning and cutting the sprouts overnight or even two to three days before cooking time.
Use Little Oil and Butter-Do remember that this is a sauté recipe and not a deep-fry. So, use little butter and olive oil when cooking the Brussels sprouts, as they're primarily for flavor and crispiness.
Don't Overcook-You'll want the Brussels sprouts to stay firm and bright green with only hints of golden brown. If they turn soggy or too brown, you've probably overcooked them.
View this post on Instagram

Cooking Brussels sprouts in a Pan
Sautéed Brussels sprouts cook fast and come out delicious when you do everything right. And here's how to whip up the recipe in a pinch;
Prepare the sprouts
Wash the sprouts and remove any dead leaves. Then, cut off the stems and split the sprouts into halves. As mentioned before, this process takes time and effort, so it's best to do it beforehand.
Prepare the Pan
Place a pan or large skillet on the stove and add some olive oil and butter. Let the mixture grow hot, and then add some slices of garlic. Sauté the garlic till they're golden brown and then transfer them to a plate. The garlic will infuse extra flavor into the oil mixture and improves the recipe's flavor.
View this post on Instagram

Cook the Sprouts
Add the sprouts to the skillet-cut sides down- and leave them to cook untouched for a few minutes. If you have any aromatics, you can add them in as well. After the wait, stir the vegetables frequently as they fry until you notice they turn bright green with hints of brown. This change usually takes no more than 10 minutes. Once the sprouts are ready, season them and serve with the sautéed garlic and any other garnish option you prefer.
Print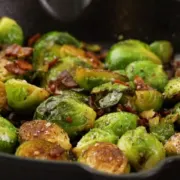 Sautéed Brussels sprouts (5 servings)
---
One pound Brussels sprouts, washed and halved
Two garlic cloves, sliced

One tablespoon

butter

One tablespoon

extra-virgin olive oil

½

lemon, juiced
Black pepper, freshly ground
Salt
---
Instructions
Place the skillet on medium-high heat, add the butter with oil, and let the mixture melts and goes hot.
Cook the garlic in the oil for about one minute until the fragrance releases. Then, transfer it to a bowl and add the Brussels sprouts with the cut side down.
Leave the sprouts to cook undisturbed for a few minutes, then stir occasionally for about eight to 10 minutes. The sprouts should look bright green and fork-tender, with caramelized hints by then.
Sprinkle with pepper and salt, and put the garlic back into the Pan. Stir and add the lemon juice, then serve hot.
You'll also find another pan-friend Brussels sprouts recipe instruction in this video.