Brussels sprouts are such a fun vegetable. They offer great taste, and the texture can be manipulated by whatever cooking method you use. Brussels sprouts are also great as an entree, but you can offer them as a side dish. And they complement tons of recipes, including fish, pasta, rice, beef, ham, poultry, and even seafood.
Cooking Brussels sprouts on the Stove is one of the most convenient ways to prepare them. And the reason is simple- on the stove, you can prepare them in different styles. Each stovetop method influences flavor, texture, and in some cases, crispiness.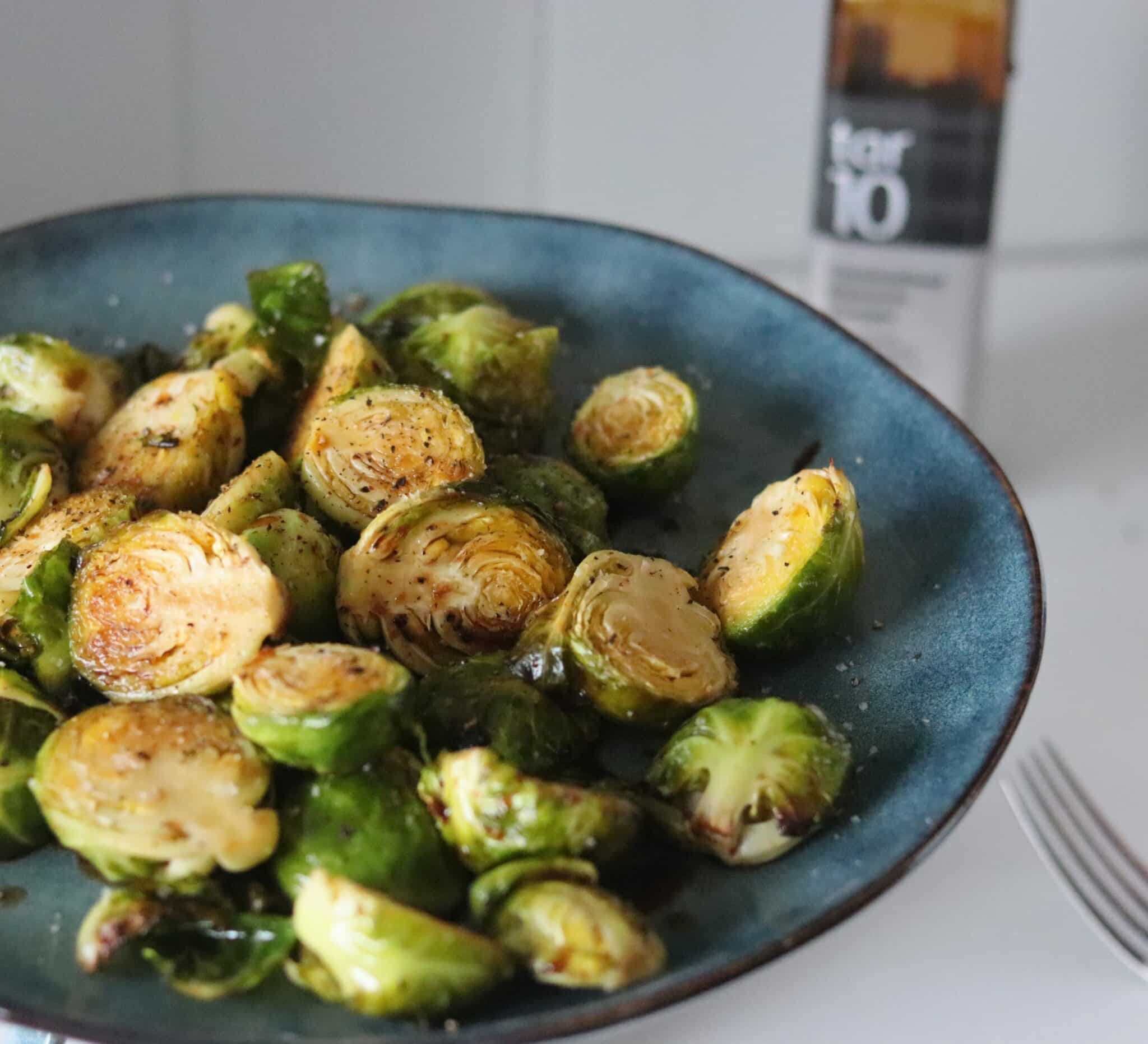 Brussels Sprouts Nutrition Facts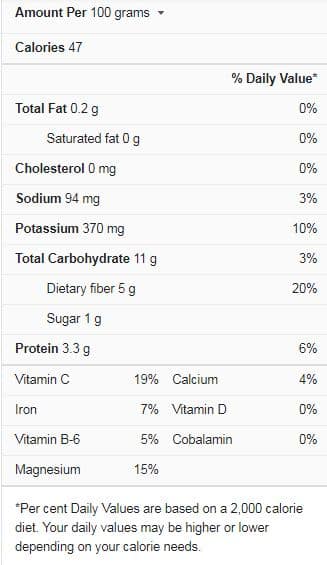 Before Cooking
Regardless of how you want to cook the Brussels sprouts, you'll need first to follow some pre-cooking instructions beforehand.
Choose the Brussels sprouts
It would be best if you only cooked sprouts that are round, firm, and healthy green. If the vegetables are soft, with lots of yellow leaves, it's best to avoid them. Also, note that the large ones are best for braising and while the small ones taste sweetest when steamed or boiled.
Clean the Brussels sprouts
Brussels sprouts tend to have some yellowish leaves, which you'll need to remove before you cook. Wash the sprouts under running water for a few minutes to peel these leaves off.
Trim the Sprouts
Some stovetop cooking methods require you cut the sprouts in half before cooking. This way, the heat quickly penetrates the vegetables and cooks them quicker. Also, the stems may need to be carved in with a half-incision as well.
Seasoning Brussels sprouts
To season Brussels sprouts, consider options like butter, paprika, nutmeg, balsamic vinegar, mustard, and lemon juice. Other choices include fresh herbs, onions, walnuts, bacon, cheese, and apples.
Cooking Brussels sprouts on the Stove
If you're using a stovetop, here are three ways you can prepare Brussels sprouts;
Boiling
On the stovetop, place a saucepan of water and sprinkle in a pinch of salt. Once it's boiling, wash the Brussels sprouts and add them to the water. Let them cook until fork-tender; about 10 to 15 minutes. Then, drain the water, season the sprouts and serve hot.
Braising Brussels sprouts
Toss in a pinch of salt to a pot of water and boil. Then, wash the Brussels sprouts, cut them in half, and make a half-inch incision on the stem. Add to the boiling water, cook for five to 10 minutes, and then drain. Heat some garlic, butter, and salt in a pan for about two minutes, and gently stir in the Brussels sprouts. Once the ingredients are thoroughly mixed with it, bring down and serve hot.
Sautéing
Wash, cut, and incision the Brussels sprouts, and heat some oil in a pan. Add the vegetables cut-side-down and season. Cook until the side turns golden brow- about five minutes, and turn. Then, add enough water to coat the bottom of the pan. Let the Brussels sprouts cook until they're fork-tender and the water has evaporated. Then, drizzle some lemon juice, toss and serve hot.
Print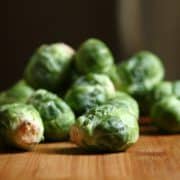 Sautéed Brussels Sprouts (3 Servings)
---
One point Brussels sprout washed and halved

One tablespoon

olive oil, extra-virgin
One garlic clove, minced
Black pepper, freshly ground
Kosher salt,
Juice from

half a

lemon
---
Instructions
Cook the oil at medium-high heat in a skillet. When heated, add the Brussels sprouts with the cut side facing down. Cook for five to seven minutes, by which time the cut sides are golden brown. Then, stir and cook for another six to seven minutes. By now, the sprouts should look tender-brown. Add the garlic, salt, and pepper, and squeeze in the lemon juice. Stir and cook for one minute, and serve hot.
Another stovetop Brussels sprouts recipe can be watched here.