If you're a lover of chicken or grills foods in general, then you'll be glad to have this recipe. Chicken already tastes sumptuous when baked or deep-fried, but grilling gives you a whole new experience. The taste is divine, and the meat is tender with a gentle crisp. And the recipe can be done in a short time and uses very little prep time.
If you're already a grilling enthusiast, then this recipe will be a breeze for you. But if you aren't, there's no need to panic. The steps are concise, and you'd barely feel like it's your first time. Whichever the case, the reward is a plate of smoldering juicy grilled chicken wings waiting to be devoured with much gusto.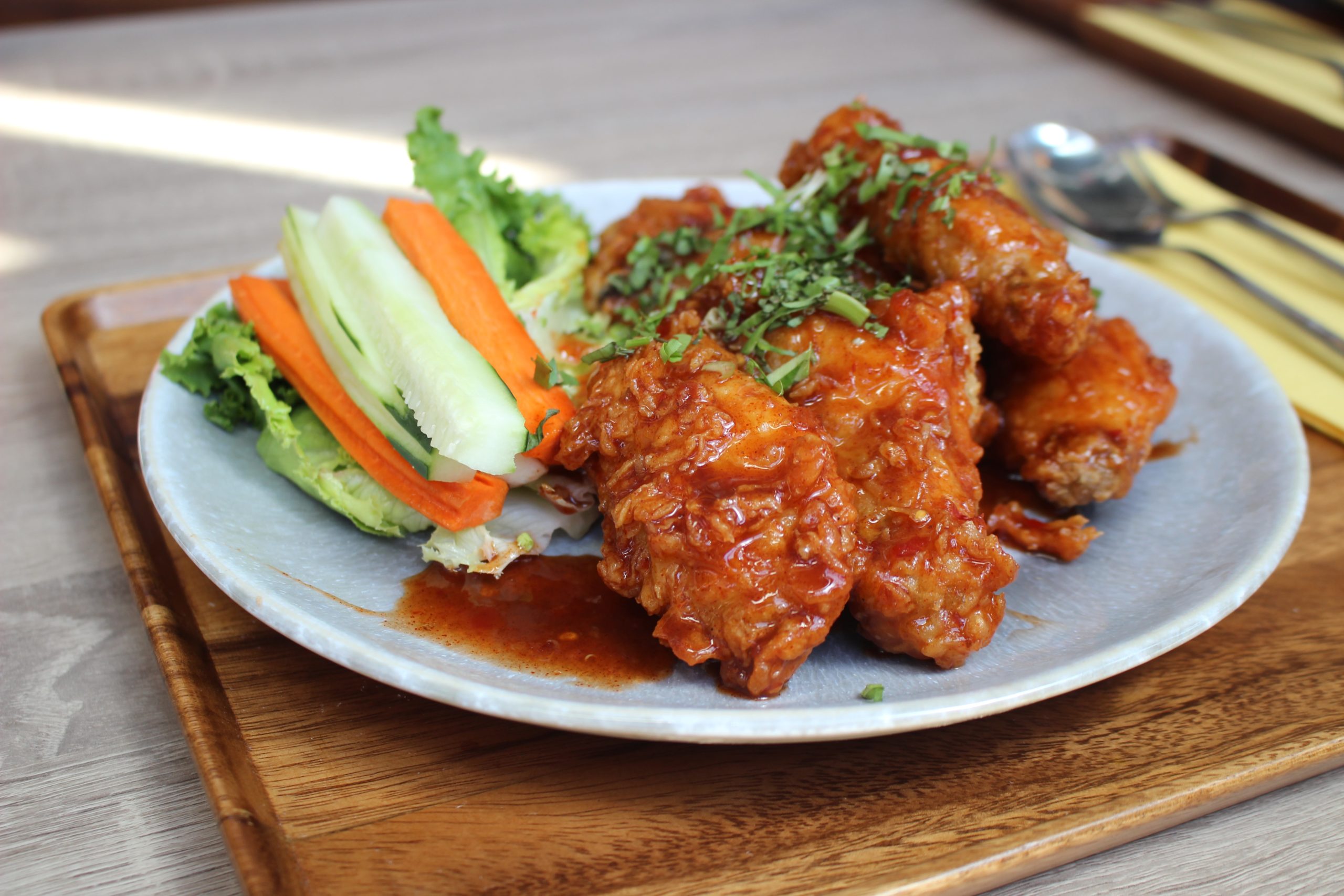 Why Grill Chicken Wings?
You may consider chicken wings unnecessary since you can toss them in the oven or dunk them in hot oil. But if you've never cooked chicken wings over an open flame, then you don't know what you've been missing.
It's Never Soggy- Because it's cooked over an open flame, most moisture drains out. What's left is enough to give a juicy tenderness that's not overwhelming.
It's Convenient- All you do is season the wings, place them on the grill, and cook until they're done. You can do this on both indoor and outdoor grills or use any spice or seasoning mix you prefer. And it cooks fast, needing as little as 20 minutes to be ready!
It's Super Tasty- When grilled, chicken wings come out savory and delicious. Plus, the charted skin combined with the seasoning gives you a strong hint of smokiness.
Tips for Grilling Chicken Wings
To get the best grilled chicken wings every time you try, pay attention to these tips;
Picking the Wings
It helps to make sure that your chicken wings are roughly the same size. This way, they'll cook at about the same time. Having wings that are larger than others means you'll need to give those additional cooking time.
Prepping the Grill
It helps when you create two heat zone on your grill before you cook the chicken wings. One part of your grill should have direct heat, while the other should have indirect heat. This technique helps when the Wings are getting charred too early. In such situations, you move them to the area with less heat, so they cook slowly.
Seasoning the Wings
You can add any blend of spices you prefer. Popular options include black pepper, paprika, chili, garlic and onion powders, rosemary, cayenne, or dried thyme. You can also coat the chicken wings in unsalted butter or use your favorite BBQ or hot sauce.
Cooking Chicken Wings on the Grill
Set the grill to medium heat and create two heat zones- one for direct and the other for indirect heat. Next, pat the wings with paper towels to dry them, and then season generously with your preferred dry spice rub.
Grease the rack with cooking oil and place the wings on the direct heat zone. Cook for about 15 to 20 minutes, occasionally stirring so all sides are exposed to heat. If any wing chars too fast, move it to the zone of indirect heat.
Use a meat thermometer to detect the internal temperature of each wing. If it reads 165F, move it to the farthest part of the indirect heat zone so it remains warm.
Once all the wings are ready, you can serve as is, but it's always best to coat them in some sauce first. You can use a typical BBQ sauce or your formula. You can also consider hot sauce or skip the coating and make a dipping sauce instead.
Print
Easy Grilled Chicken Wings (4 Servings)
---
Two pounds chicken wings

Two teaspoons

kosher salt

One teaspoon

smoked paprika

One teaspoon

onion powder

One teaspoon

thyme, dried

One teaspoon

garlic powder
Zest from

one

lemon

1/4 teaspoon

cayenne
Vegetable oil
Dipping Sauce
1/2 cup

mayo

One tablespoon

Dijon mustard

Two teaspoons

chives, freshly chopped

Two teaspoons

sweet onion, minced

One teaspoon

hot sauce
Juice from

1/2

lemon
---
Instructions
First, pat the wings dry with paper towels and put them in a large bowl. Then, combine the paprika, garlic and onion powders, cayenne, zest, thyme, and salt in another bowl. Pour the dry spice mix over the chicken wings and toss till they're fully coated. Set aside.
Turn on the grill, set to medium heat, and create two heat zones- one direct and the other indirect. Then, coat the rack with vegetable oil. Place the wings over direct heat and leave to roast for about 15 to 20 minutes, until crisp and thoroughly cooked. If any wing chars too quickly, move it to the indirect heat zone to cook slowly.
Check each wing with a meat thermometer for doneness. If the internal temperature reads 165F, transfer the chicken wings to a bowl on the coolest part of the indirect heat zone. This technique keeps the wings warm until all are fully cooked.
While the chicken wings cook, combine the sauce ingredients in a bowl. And when the chicken wings are ready, serve hot along with the dipping sauce.
For more on grilled chicken wings, take a peek at this video.