If you're especially someone who believes simple foods shouldn't need long preparation hours, then this article is for you. Why bother preheating your oven or go through the standard oven baking process when there should be an easier way, right? Well, here you'll learn the fastest way to whip up a delicious-tasting dish of baked potatoes using only your standard microwave oven. Just follow these simple instructions, and you're sure to be on your way to making this vegetable as easily as you can for dinner every time.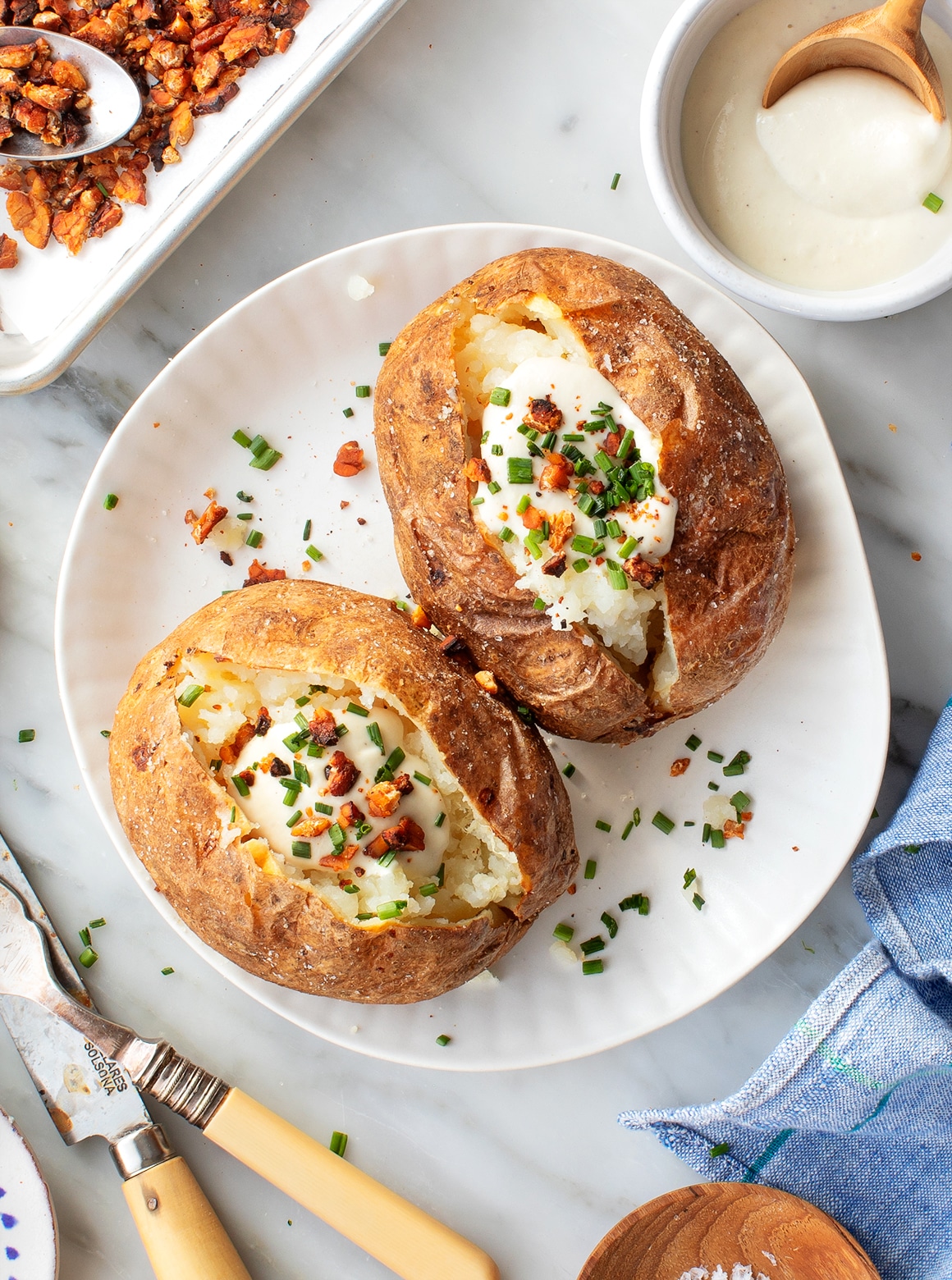 Steps to Cooking Baked Potatoes in the Microwave
With these quick-action steps, baking potatoes wouldn't feel like you're trying to whip up a batch of classic ginger cupcakes for a child's birthday anymore. And the best part is, it works every time!
Choose the Potatoes
When it comes to baking potatoes in the oven, size does matter somewhat. Randomly picking a bunch means you may expose so not getting properly done at all, or you may, in an attempt to let the larger ones fully cook, end up overcooking the smaller ones. This sucks most especially when you have smaller sizes in the pan than larger ones. So, to save yourself the trouble, try making sure that the majority you select are almost of the same size. This way, you make sure that most (if consequently not all) will be properly cooked simultaneously.
Bear in mind, though, that the larger the size, the longer it would take to cook.
Clean the Potatoes
Potatoes tend to have a bit of grit and dirt on them so, unless you plan to chew some grains of sand along with your dinner, it's best to make sure they're thoroughly cleaned.
Scrub each potato thoroughly with a soft sponge under running water, and rinse properly afterward. Those who like to eat their baked potatoes with the skin intact take extra time to do this.
Poke the Potatoes
Now, this part is really important, as potatoes tend to expand under heat. So unless you want to have them explode in your microwave oven, be sure to poke them all around with a fork before you place them to bake. This technique also allows steam to escape from the potatoes, and that way, you end up with a fluffier texture.
Oil the Potatoes
If you prefer a baked potato with a crispier texture, coat the body with a bit of oil before you microwave it. But make sure it's completely dried from the wash before you do this. Oil and water don't mix, and this is most especially obvious under high temperatures.  For best results, gently massage the oil into the potato skin.
Microwave the Potatoes
Once you've followed all the above rules to the letter, you can place your potatoes in the oven. On average, you should cook the potatoes for 4 minutes, then flip over and continue for another 4 minutes. Larger potatoes may take more time, mind you, but in all, the entire process shouldn't take more than 12 minutes tops.
Add Toppings
Once the potatoes are ready, you can serve with any topping you like. You can explore from a simple combination of cheese and bacon to more ambitious options like miso and furikake, butter and sour cream, fresh herbs combined with pepper and salt, or even eggs with a dash of hot sauce!
Print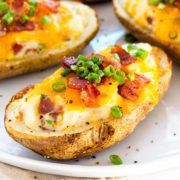 A Simple Microwaved-Baked Potato Recipe for You
---
5

even-sized potatoes

½ cup

Olive oil

1 tablespoon

pepper
Salt (to taste)
---
Instructions
Thoroughly scrub the potatoes under running water to get the sand out. Pat them dry with a towel. Be sure to trim away any blemishes you find on the surface.
Poke each one at least 4 times in different places with a fork. Then, rub the potatoes generously with a mixture of olive oil, pepper, and salt.
Place the potatoes in a pan and microwave for 5 minutes. Then, take the tray out with oven mitts, flip each one, and microwave again for another 5 minutes. When done, they should pierce easily when poked with a fork.  But to be safe, add an extra 1 minute to the cooking time for each side.
When they're done, set down and allow cooling for 2-4 minutes, and serve plain or with your favorite topping. You can also refrigerate the baked potatoes for up to 4 days, and reheat whenever you wish to eat them.
If you need visual directions on this, check out this video on making a baked potato in the microwave.