One of the most delicious ways to cook fresh green beans is to use the southern style. This recipe requires that you simmer the beans over low heat for a longer time in a rich broth. It's a method that's not only an American classic but also offers a flavorful experience.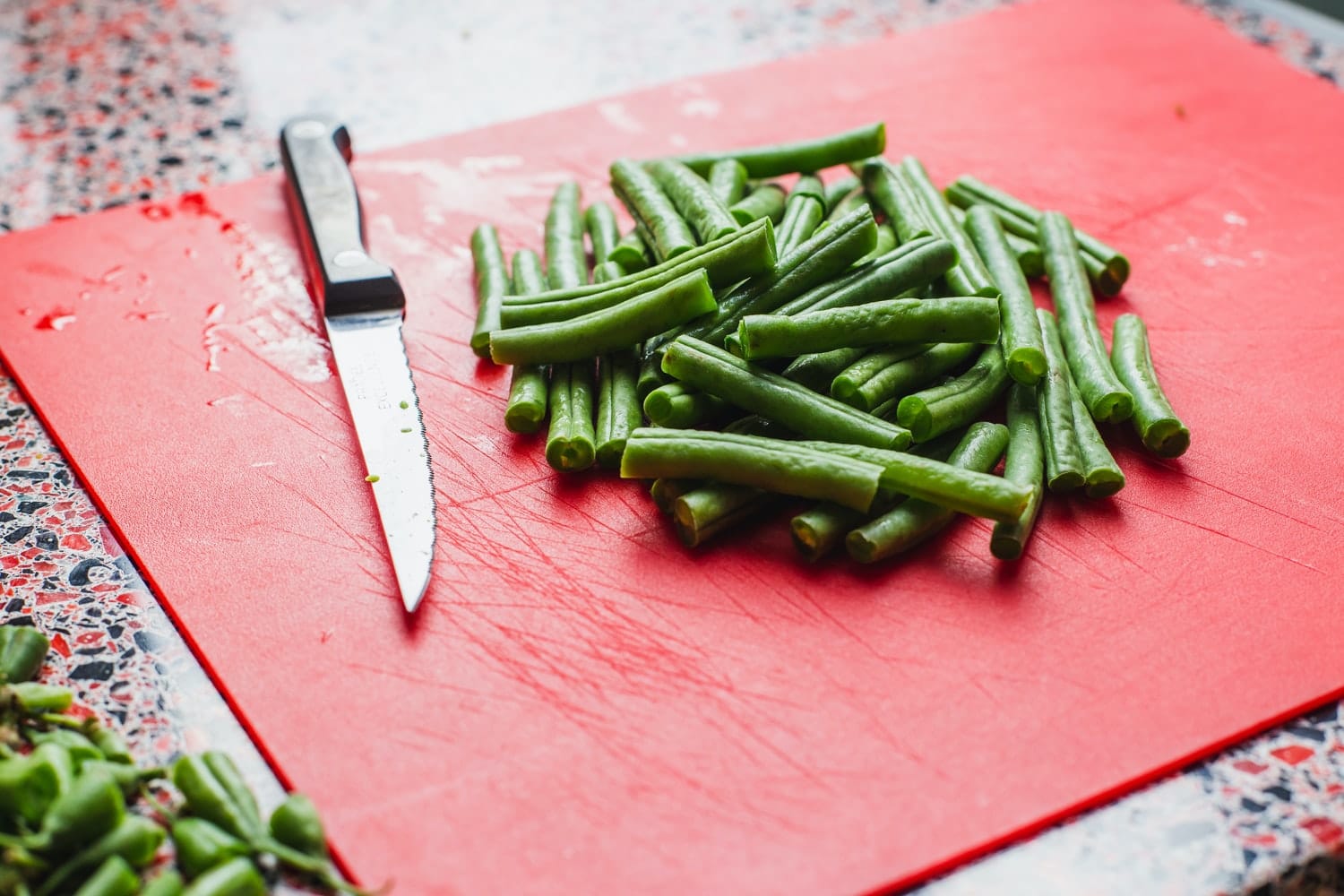 What's in Southern Style Green Beans?
The cooking process isn't the only thing that makes southern-style green beans so alluring. It's made with a combination of powerful-tasting elements that come together to give a complete yet interestingly complex taste. Aside from the beans, the primary ingredients are bacon, onion, chicken broth, salt, and pepper. And each one has a unique role to play, especially the bacon and broth.
The bacon is responsible for delivering that smoky flavor to the dish. The broth is also full of savory flavors and infuses this into the green beans as it simmers. You can also use different types of pepper, depending on your preferences. Like, if you'd prefer it hot and spicy, add more garlic, Cajun pepper, or even red pepper flakes. You can even add some soy sauce if you want a hint of umami or sugar for sweetness.
Cooking Tips for Southern Style Green Beans
Preparing southern-style green beans from scratch isn't as difficult as many may fear. All you need are a few handy tips to follow;
Add a Smoky Flavor
One of the best things about southern-style green beans is their smoky flavor, and this is infused with any adding bacon to the pot. But if you don't have any, you can do it with any other form of smoked meat. Ham hock, smoked turkey wings, smoked sausage, and even smoked ham bone will do the trick.
Slow Cooking is Key
Southern-style green beans are best prepared under low heat for a longer time. This way, the green beans become tender and lush and soak in more flavor from the broth.
Adjust Cooking Time
You can also set the cooking time to suit how you like your southern-style fresh green beans. For a softer pot, you need to cook for about 45 minutes to an hour. Anything below would result in sturdy green beans intact in the pods. But if you'd prefer such a texture, 30 minutes of cooking time will do.
Season on the Go!
While there's a dictated amount of seasoning you can add to the dish, you must note the one already in the chicken broth. So, it's best to taste after you've added that, and season according to your preferences.
Stir, Stir, Stir!
The best southern-style fresh green beans recipes are those where the pods and beans are evenly cooked. And this is attained by occasionally stirring the pot as the content simmers.
Eating Southern Style Green Beans
Southern-style fresh green beans make an amazing addition to any course, at any time, and on any occasion. They also go with a wide range of meat dishes, including fried chicken, steak, pot roast, briskets, brats, beef barbecues, braised pork, pork chops, and fish.
You can whip up a delicious batch of fresh green beans southern style anytime you want. To help, here's an amazing recipe you can give a shot;
Print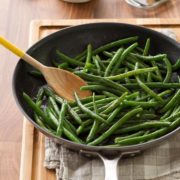 Southern Style Green Beans recipe (4 servings)
---
1

lb fresh green beans, cleaned

6

smoked sausages, chopped

2 cups

chicken broth

1

garlic clove, peeled and minced

1

large onion, finely chopped

2 tablespoons

butter

2 teaspoons

crushed red pepper flakes

2 teaspoons

black pepper
Seasoning and salt to taste
---
Instructions
Cut the green beans into smaller sizes and set them aside. Heat the pot and melt the butter. Add the onion, garlic, chicken broth, and half the chopped sausages. Allow to boil, then add red pepper flakes and green beans. Cover and allow to boil.
Reduce the heat so the broth simmers for about 40 minutes. Stir occasionally so the green beans are evenly cooked. Adjust seasoning as required. At the final moments, add the remaining chopped sausages, stir in, and serve.
This video recipe will also help you gain more details about how to prepare this hearty dish.