Do you crave baby carrots but don't know how long they should cook? Well, don't fret as it's not as difficult as you fear. It's easy to overcook baby carrots to soggy softness, which is why you must get the timing right. And you must also understand that different cooking methods may require varying duration for these immature but sweet carrots.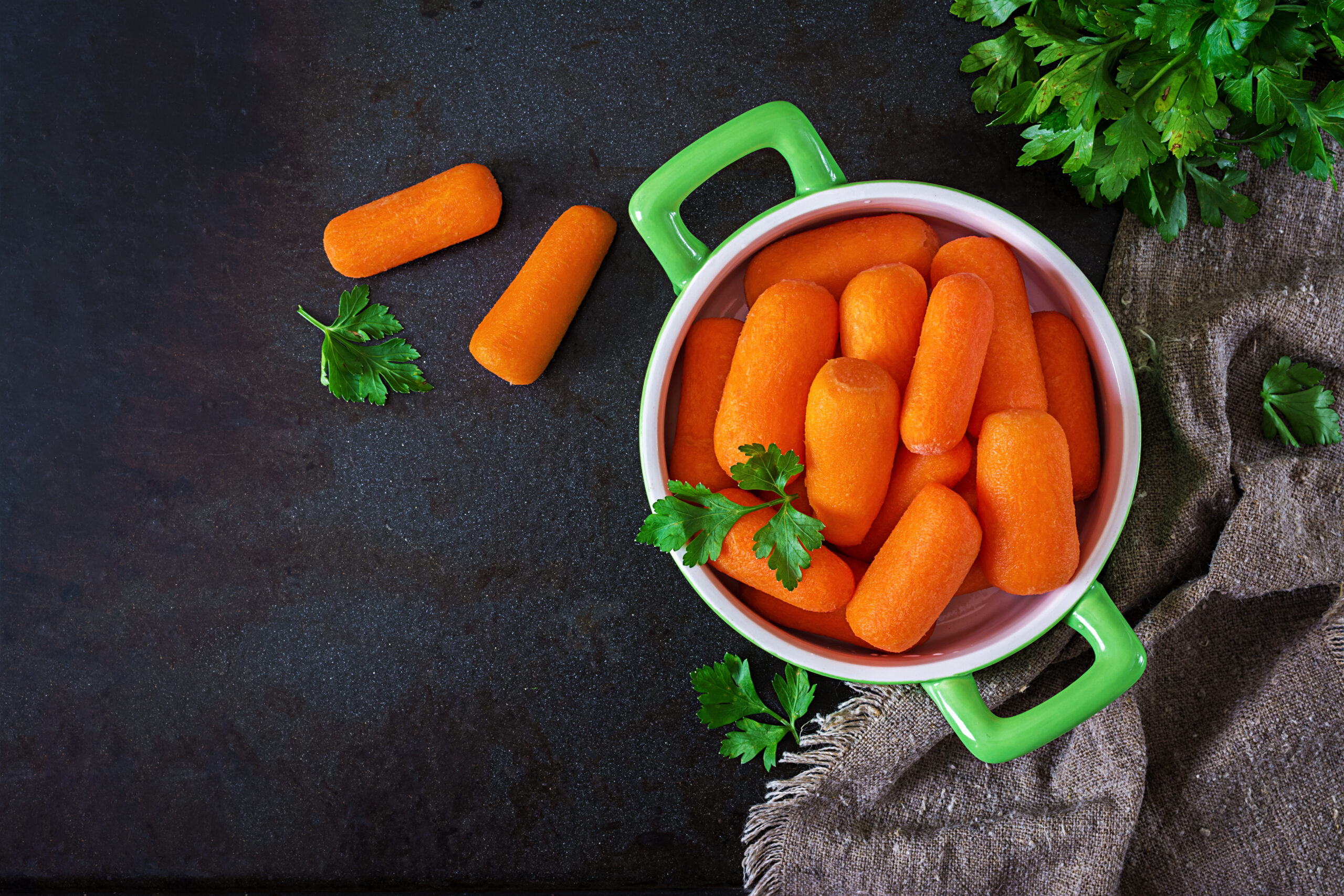 Carrots Nutrition Facts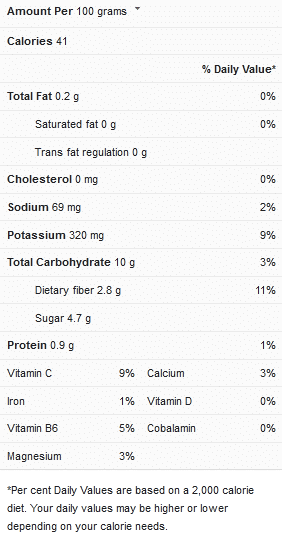 Prepping Baby Carrots
Some prefer to cook the baby carrots straightaway, while others would rather peel the skin beforehand. Whichever your preference, it's best to first wash the baby carrots under running water to remove dirt and dust. If the baby carrots are farm-fresh, you'd need a soft sponge to scrub off the dirt and sand from the surface as you rinse them. And if the carrots seem too long, cut them into preferred sizes before seasoning. Once they're fully rinsed, pat them dry with paper towels so they can welcome the oil and seasoning.
Seasoning Suggestions
Baby carrots are welcoming to tons of seasoning options, but each must employ a fat base. And you can choose any vegetable oil you like, or infuse it with the creaminess of unsalted butter or ghee. Afterward, the baby carrots can be combined with spices including black pepper, cayenne pepper, paprika, chili powder, and salt. Herbs and aromatics like crushed garlic, onions, rosemary, thyme, parsley, garlic cloves, and sage can also be used. And if you're palette leans more towards the sweet side, consider baby carrots caramelized with brown sugar or honey!
View this post on Instagram

Cooking Duration for Baby Carrots
Baby carrots cook quite fast, but the duration you'll need depends on the cooking method used. And since these vegetables can be prepared in a wide variety of ways, it's best to check their doneness times.
Oven- Arrange the baby carrots on a roasting pan lined with aluminum foil, then season with spices, aromatics, and oil. Toss the carrots until the seasoning evenly mixes on the surface, and roast for 30 to 40 minutes at 400F, or until the edges are caramelized and well browned.
Stovetop- Put the baby carrots in a pot and add half-inch of water, then season with sugar, butter, and salt. Place the pot on heat and let it boil, then cover, lower the heat, and leave it to simmer. Cook the carrots for seven to eight minutes, then remove the lid and increase heat to medium-high. Allow all water to evaporate into a reduced sauce, then stir the carrots in it. Adjust the seasoning to preference, stir until it's evenly incorporated, and serve.
Pressure Cooker- Add water to the instant pot's base, followed by the carrots, then close the lid and seal the valve. Set the pot's timer to two minutes on HIGH, and after the time is done, do a quick release. Pour the pot's content into a colander to drain the carrots, then toss them with oil and seasoning before serving.
Grill- Prep the grill to medium-high heat, and as you wait, wash and peel the baby carrots. Toss the carrots in a bit of olive oil and seasoning, then arrange them in a single layer on the rack. Close the grill lid and leave the carrots to cook for two minutes, then open the lid and turn the carrots. Close again for another two minutes, then transfer them to a bowl and finish with a drizzle of olive oil and a few pinches of salt.
Slow Cooker- Coat the slow cooker's insides with cooking spray, add the baby carrots, then add butter and the preferred seasoning options. Cover and cook for four to five hours on HIGH, stirring halfway through the time. Once done, transfer the cooked carrots into a bowl and spoon the leftover sauce into the cooker. Adjust seasoning as desired before serving.
Print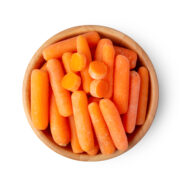 Roasted Baby Carrots (4 Servings)
---
One-and-a-half pounds of baby carrots; cleaned and dried
One red onion, medium; cut into 12 wedges

One tablespoon

of freshly chopped rosemary

Two tablespoons

olive oil, extra virgin
Two garlic cloves, peeled and crushed
Black pepper, freshly ground
Kosher salt
---
Instructions
Prep the oven to 400F, and while waiting, line a roasting pan with foil. Then, arrange the baby carrots in the lined pan with crushed garlic and onion wedges, and drizzle with oil.
Toss the pan contents so they combine, sprinkle with pepper and salt, and roast for 30 to 40 minutes. The baby carrots should be well browned, with caramelized edges by then.
Transfer the roasted baby carrots into a serving dish, and enjoy.
More tips can be watched here.