If you're a fan of quick and easy recipes, the pressure cooker should be one of your favorite kitchen appliances. Pressure cookers can literally cook anything fast on high pressure, including beans. So, if you've been avoiding bean-based recipes because of how long they tend to cook, try the pressure cooker.
Besides the advantage of speed, cooking beans in a pressure cooker leads to such creamy and tender results, provided that the correct cooking instructions are followed. We advise that you pay attention to all the instructions, tips, and guidelines we have provided for you in this article, in order to get the best possible results with your recipe.
Beans Nutrition Facts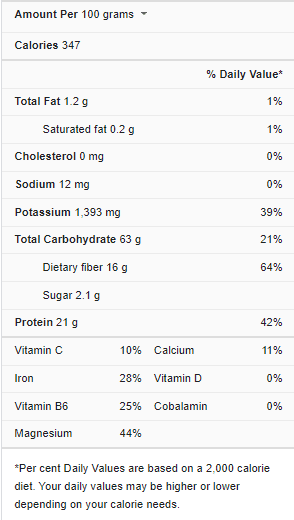 Tips for Cooking Beans in a Pressure Cooker
Buy quality beans – Dried beans tend to differ considerably from one manufacturer to the next, which is why sometimes they take quite a while to get tender when cooking them. Cooking older beans takes a longer period, but determining their age is difficult. As a result, it's best if you buy your beans from a respected supermarket that is sure to sell beans that have not been stored for long. This will assist ensure success when it comes to cooking beans.
Pick and clean your beans properly – Beans are produced from agricultural activities, thus they need to be double-checked for debris, Beans should also be rinsed before cooking, just like fruits and vegetables. Small stones are frequently found in packaged beans and have the tendency to spoil your pot while cooking the beans.
To rapidly eliminate any small bits of dirt or broken beans, arrange the beans into a uniform layer on a tray or baking sheet; this way you will easily locate the pieces of dirt and discard them appropriately.
Soak your beans – If you have the time, soak your beans overnight for creamier results and fewer split pieces. However, the good thing about the pressure cooker is that it's possible to replicate a long overnight soak by swiftly cooking the pot of beans on high pressure for one minute. This procedure will result in a more consistent batch of creamier beans, and there will also be fewer split pieces.
Another advantage of this fast soak is that it gives you an idea of how long your beans will need to cook. When you try cooking for one minute at high pressure, a really fresh bag of dry beans will get nearly cooked through, so make sure to cut down the actual cooking duration by two minutes to achieve perfect results.
Timing your cooking – Depending on their age, dried beans can either cook significantly faster or take much longer. Dried beans that have been stored for a long time may cook longer than freshly packed versions, so keep this in mind when cooking your beans.
It's advisable to err on the side of undercooked beans for a number of reasons: underdone beans can always be returned to pressure for a long time after initially releasing the pressure from your cooker. However, once you've overcooked the beans, there's no turning back. Ideally, you should begin cooking for 2 minutes of HIGH pressure, followed by 5 minutes of natural pressure release.
We have provided timing guidelines in the table below, so refer to them for the best results with pressure cooker bean recipes.
View this post on Instagram

Cooking Time for Beans in a Pressure Cooker
The ideal cooking time for beans in a pressure cooker has been described in the table below. This timing is based on the assumption that you have carried out a rapid soak on your beans before pressure cooking them:
Print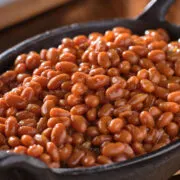 Pressure Cooker Beans (5 to 6 Servings)
---
1

pound of dried beans

1 teaspoon

of kosher salt

1

bay leaf

1 tablespoon

of oil
Equipment:
Medium-sized bowl
Measuring cups and spoons
Colander or sieve

6

– to 8-quart electric pressure cooker
Slotted spoon
Ladle
---
Instructions
Drain the beans after rinsing them under cold running water. Fill the pressure cooker halfway with water and add the beans. Using the saute mode on high on the electric pressure cooker, let the water and the beans get to a boil. When the water is boiling, close the pressure cooker's lid and cook the beans on high pressure for 1 minute. After one minute has passed, physically release the pressure. To avoid foam bubbling up through the valve, stop and start the pressure cooker as needed. Remove the cover.
Drain the beans and rinse them with cool water inside a colander or sieve. Fill the electric pressure cooker with the soaked beans. In a large pot, combine 8 cups of water, 1 teaspoon of salt, garlic, onion, bay leaf, and oil.
Secure the lid of the pressure cooker and cook the beans on high pressure for about 5 to 15 minutes, based on the kind of beans you're cooking.
Turn the heat down as soon as the timer goes off. Leave the pot to simmer down and naturally release pressure. Determine how you'll be able to tell when you can open the pot by consulting your pressure cooker's instruction booklet. Remove the lid by unlocking it and tilting it away from you, permitting any condensation to fall back into the pot.
Remove the onion, bay leaf, and garlic with a slotted spoon and discard.
You can now eat your beans or store them if you prefer. Scoop out 1½ cups of the cooked beans into 2-cup storage containers if you want to store them. Cover the beans with liquid, allowing ½-inch of headroom.
Refrigerate the beans this way for 4 to 5 days or freeze them for up to a year after sealing. Make sure to label the jars with the date and contents.
Notes
This method of cooking beans yields such tender and delicious results, as long as the right cooking instructions are adhered to. Also, make sure to follow the appropriate timing guidelines in order to ensure the best possible results.
In case you're interested in more recipe ideas for beans in a pressure cooker, check out this video recipe we have recommended for you.