Black beans are an excellent and healthy choice of food to cook in your home every once in a while. These beans contain enough protein and carbs suitable for a healthy diet and they are a high-fiber food which makes them suitable for people with ulcers, too.
Cooking black beans in a crockpot is very simple, although it takes a lot of time. Not to worry, the results will make all the time spent worth it. If you're looking for how to perfectly cook black beans using a crockpot, you're in the right place.
In this article, we'll be walking you through step-by-step instructions and guidelines, including useful tips that are sure to boost your knowledge about cooking black beans. Just sit back, relax, and pay adequate attention to the tips and steps below.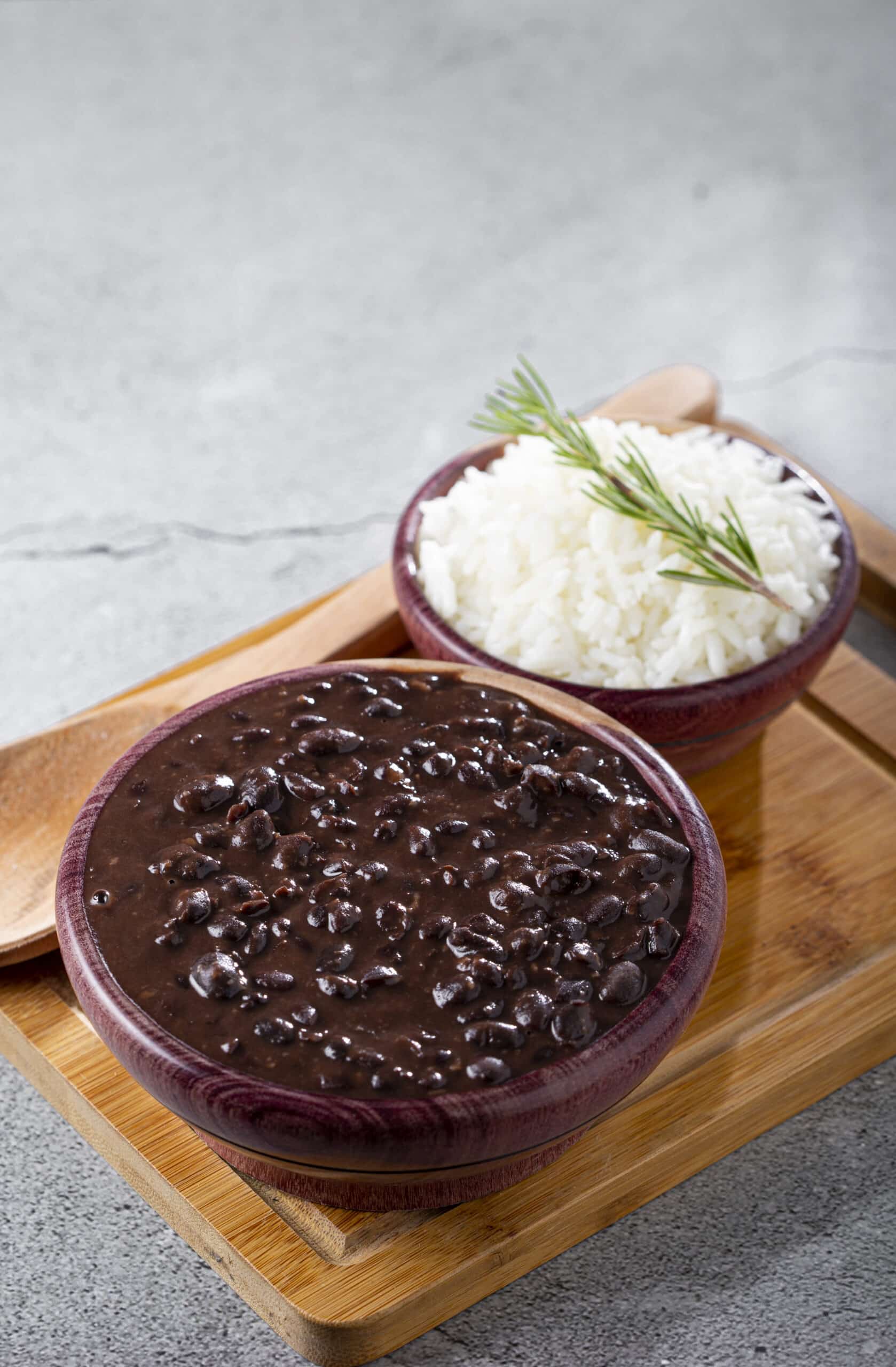 Tips for Cooking Black Beans in a Crock-Pot
Washing your beans – there are two different ways to wash your black beans with equally two different results. You can wash your beans in baking soda or high alkaline water, or you can wash them in normal water. Although washing the beans in baking soda removes all the dirt and debris from the beans, it's not advisable to use that process because it removes most of the nutrients from the beans. Washing the beans in normal water will allow the beans to retain a majority of their nutrients, but might not wash them completely clean.
So in terms of washing the black beans, it all boils down to a matter of what you prefer or what you think is more suitable for your health. After washing, you can soak your beans for at least 8 hours, and at most 24 hours in regular clean water to remove most of the phytic acid from the beans so they become more absorbable and nutrient-rich.
You can add salt and onions – when the beans are about to be taken down you can add a pinch of salt and sliced up or halved onions to the beans for taste. Although this is optional, it'll add more flavor to your beans. You can also use salt when soaking the black beans in clean water, but don't put them in at the beginning of your cooking because they might prevent the beans from softening properly.
Use some bay leaves – these are very important when cooking black beans. They might look insignificant but they add an unbeatable flavoring to your black beans. You can add about 3 to 4 leaves into your crockpot.
When to add the seasoning – most of the seasoning you'll use is just salt, garlic cloves, and maybe onions. It's best to add these ingredients 30 minutes before the cooking time is over. You can add other ingredients like parsley or whatever else you like, but if you don't want to eat them together with the beans, you can always filter them out with a spoon. They will still add the appropriate flavoring to your beans.
How much salt you should add to the beans – you use 1 tablespoon of salt each for each pound of black beans you're cooking. That seems like a lot of salt in your food, but trust me, the salt will dissolve into the beans and turn up in the right quantity in the end.
If you're on a diet that doesn't include salt, you can choose to completely not use it, or you can use a smaller quantity. And if you forgot to add salt 30 minutes before the cooking time is over for the beans, you can always add the salt after the beans have been cooked and the heat of the beans will absorb the salt.
 

View this post on Instagram

 

Cooking Time for Black Beans in Crock Pot
In the table below, there are the necessary procedures and timing guidelines you should keep in mind if you want to cook perfect black beans in your crockpot.
| | |
| --- | --- |
| Cooking Procedure | Cooking Time |
| Cooking black beans in a crockpot on medium heat | 14 to 16 hours |
Print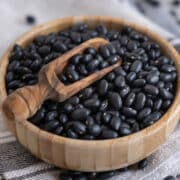 Slow-cooked Black Beans (5 to 6 servings)
---
---
Instructions
Dump your black beans into this sieve and clean them thoroughly in clean water or high alkaline water, whichever you prefer. Ensure that there is no more debris or stones in your beans.
Take out your crockpot, put your clean beans in there and submerge with water. For one cup of beans, you add five cups of water, for two cups of beans you add two cups of water, and so on. Don't worry about the beans being too bloated, they'll need the water.
You can soak the beans overnight for about 8 hours, or you can soak them for 24 hours. It doesn't matter, just do what's convenient for you.
When you're done soaking the beans, you'll notice that they will be very clean and double in size. They might also have a white foamy substance at the top, don't worry about that; it's completely normal.
Rinse the beans again in clean water with a sieve, just to get rid of the lingering dirt in it.
Take the beans back to the crockpot and don't the portion of the water according to the size of the beans. That is if you're cooking two cups of beans, pour in 4 cups of water, and so on.
Cook on low for 6 to 8 hours.
After that time has passed, check the beans to see if they've softened a little. They will be firm but break easily too. Add your seasonings to the beans and cook for 30 minutes.
When you're sure the beans are ready, turn off your crockpot and remove it from its cooking device or the crockpot will continue to warm because of the heat, and it will overcook your food.
Your delicious black beans are ready to be eaten. You'll find the flavor incredibly good. You can eat the black beans plain, or you can add them as a side dish to another recipe.
This recipe for black beans is amazing in several ways, because other than it being so nutritious and tasty, you can forget it in the crockpot and not worry about it overcooking or burning, while you go to other errands in the house. Just ensure you don't forget it for too long!
If you're interested in more ways to cook black beans using a crockpot, feel free to watch this video recipe.