Shrimps can be cooked in the air fryer in as little as 10 minutes, whether frozen or fresh. The outcome is plump, tender, and delicious – you can also make it keto-friendly if you want. Moreover, it can be served as an appetizer or a main course for a quick meal.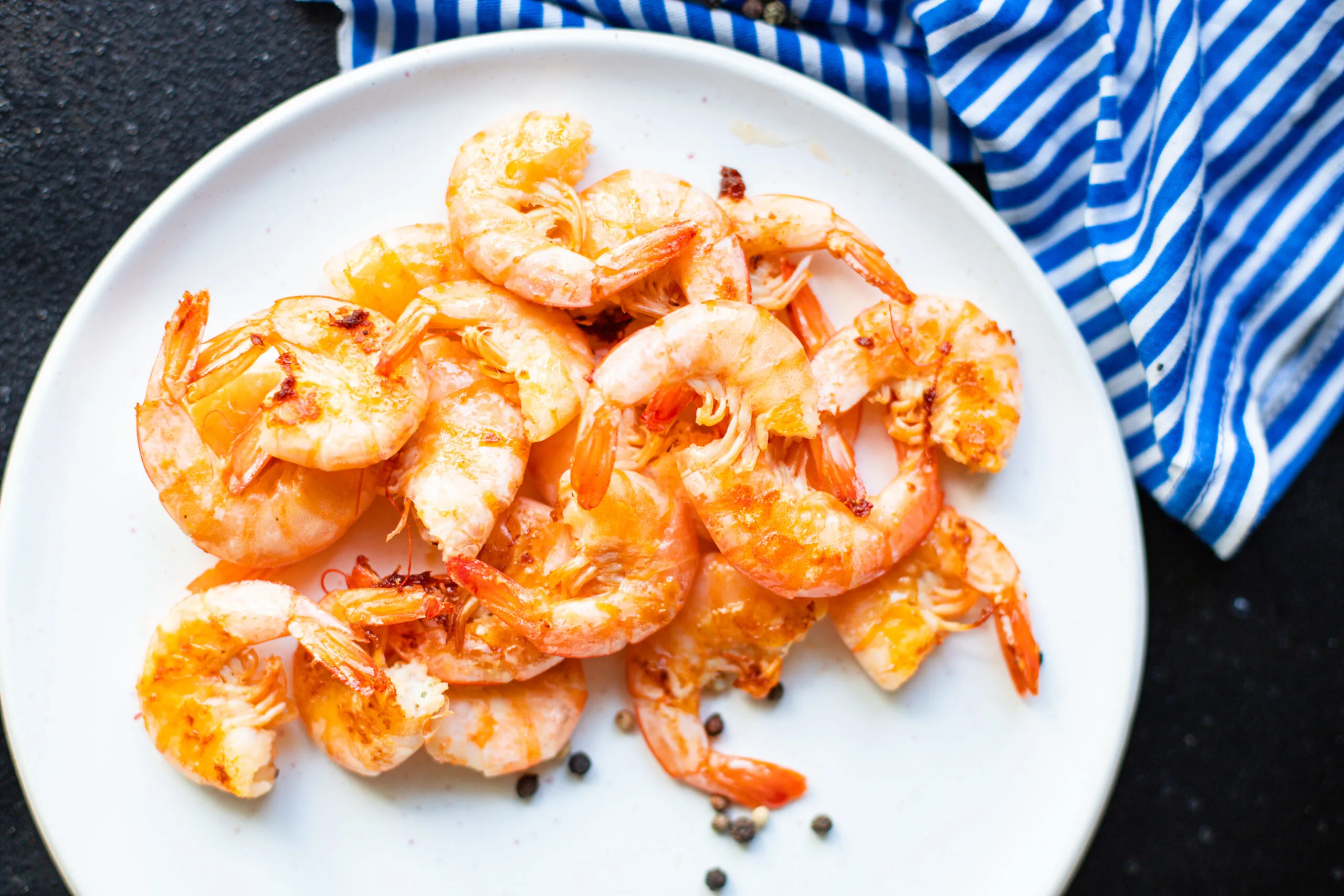 Shrimp Nutrition Facts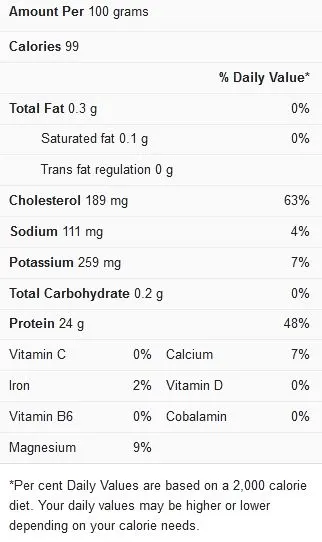 Tips For Cooking Shrimp in Air Fryer
You don't need to thaw it – There's no need to defrost the shrimp for this air fryer preparation. In fact, you can just take them out of the freezer and dump them into the air fryer basket right away.
Don't overcrowd the basket – to fry them evenly after tossing them with the spice mixture, they must be placed in a single layer with space between them. Since the air fryer circulates hot air around your food, a large exposed surface area is essential for crispiness.
Flip the shrimp – Halfway through the frying process, flip the shrimp to ensure that the hot air reaches both sides equally.
Reheat in the air fryer – If you have leftover air fryer shrimp, you may do so in just 2 minutes in the air fryer.
How To Cook Shrimp in Air Fryer
These plump, delicious Air Fryer Shrimp are excellently seasoned and cooked. This healthful recipe takes about 10 minutes to prepare and only requires pantry ingredients.
Spray The Air Fryer & Pre-Prepare The Shrimps
You can start by spraying the air fryer basket with a cooking spray. Then, using paper towels, pat the shrimp dry, then season with a pinch of salt and a few grinds of black pepper.
Whisk The Ingredients
In a shallow basin or baking dish, whisk together the flour, ¾ teaspoon of salt, and a few grinds of pepper. In a shallow basin, whisk the eggs with a pinch of salt. Then place the panko in a third shallow basin.
Before putting the shrimp in the beaten eggs, shake off any extra seasoned flour. Then dredge in the panko and turn, letting it coat evenly. Repeat with the remaining shrimp in a big dish.
View this post on Instagram

Preheat The Air Fryer
Preheat the oven to 385 degrees Fahrenheit. Place part of the shrimp in a single layer in the fryer basket, working in batches, and spray gently with extra cooking spray. Cook for about 10 minutes, flipping halfway through until the shrimp are golden brown and cooked through.
Prepare The Sauce
Meanwhile, whisk together the mayonnaise, pickled jalapenos, mustard, ketchup, spicy sauce, and scallion in a small mixing bowl until smooth. When serving the air-fried shrimp, you can enjoy it by dipping it into the sauce.
| | |
| --- | --- |
| Types of Shrimp | Cooking Time |
| Raw Shrimp | 10 minutes |
| Raw Shrimp (Frozen) | 5 minutes |
| Cooked Shrimp | 5 minutes |
| Breaded Shrimp | 10 minutes |
Print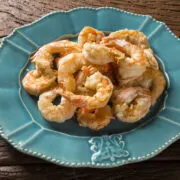 How Long To Cook Shrimp in Air Fryer
---
Shrimps
Seasoning of your choice
Salt for taste
---
Instructions
Remove the shells and veins from the shrimp so as to clean them. Then run them under running water for a few seconds, then pat dry with a paper towel.
You can now combine the oil and spices in a small bowl. Then brush the spice mixture on both sides of the shrimp.
Then, in the air fryer basket, arrange the shrimp in a single layer. Proceed to cook it for 8 minutes at 400 degrees F (You might need to turn them).
Then serve and enjoy.
See this video recipe to learn more about cooking shrimps in the air fryer.