As its name suggests, English Mustard is predominant in the United Kingdom. It is distinctive with its bright yellow color with a sharp and intense flavor. Many say it's hot, but that is due to its very sharp and vinegary taste.
English Mustard is somewhat bitter due to its mixture of yellow and brown mustard seeds. It is probably one of the most pungent condiments, so if you want to add that strong flavor to your sauces, roasts, or sandwiches, English Mustard should do just fine.
English Mustard Nutrition Facts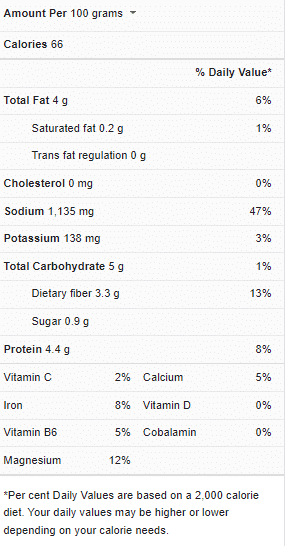 There are so many health benefits provided by English Mustard, such as relieving muscle pain, treatment of diabetes, respiratory disorders, etc. Mustard generally is very safe for consumption when used in the right quantity. However, excess consumption may result in throat inflammation and abdominal pain.
If you feel the taste is too strong for you, want something else for a change, or don't have it when you need it, no worries, there are some closely related condiments you can use instead.
What is English Mustard? 
Mustard is one of the oldest condiments globally, dating way back to the ancient Roman cooks. If you're familiar with the biblical phrase 'if you have faith as small as a mustard seed….' you'd get the idea that mustard has been around pretty much since the time before remembering.
Mustard was introduced to England in the early 12th century by Mrs. Clement of Durham city, and Durham achieved great fame.
There are several types of mustard: yellow mustard, honey mustard, spicy brown mustard, whole grain mustard, Dijon mustard, etc. English mustard is one variant of hot mustard; its components include sugar, salt, turmeric, mustard flour, and citric acid.
English mustard has a bright yellow color, just like American mustard. Still, it's way stronger with some serious heat and spice. Colman's mustard is a trendy culinary brand in England and can be found in almost every home.
English Mustard used in recipes
This isn't too hard. Whatever dishes you want to be super spicy and have a bit of bite in them, you need not look elsewhere. English mustard is the best choice, and it goes well with your potato salad, saucy chops, cheese straws, chili chicken, etc.
It can also be added in some of these:
English Mustard Substitutes
There are not many other condiments with the distinctive features of English mustard, but if for whatever reason you want a replacement, you should look out for substitutes with a similar bitter undertone of mustard but still retains the heat and spice it is notable of. Check these out;
Horseradish
Horseradish may not have the yellowish color (horseradish is white) or vinegary taste synonymous with English mustard, but what it lacks in color more than makes up for it in spiciness and heat.
Just like mustard, horseradish has varieties as well, and their spice and intense flavor depend on which variety you're using. The heat is also identical to English mustard, making it an obvious substitute. Use half the amount of horseradish as you would of English mustard. You don't want to suffer a tongue burnout as an aftertaste.
Tumeric
Although not as spicy as the horseradish mentioned above, it has the same yellow color as English mustard and retains a slightly bitter taste. You can use an equal amount of turmeric as you would of English mustard.
Wagarashi 
This is Japanese mustard made from brown mustard seeds. Its flavor is similar to that of English mustard, but it is twice as spicy. Using half the usual quantity would be perfect.
Wagarashi has a very good flavor and pleasant aroma, making it one of the perfect replacements for English mustard.
Dijon Mustard
Probably the closest you'll ever get to English mustard in terms of features; spiciness, flavor, color, effectiveness, etc. Dijon mustard has an intense and strong flavor comparable to mustard.
Dijon mustard also contains antioxidants that help the body against disease and damage. It is perfect for cooking with a lot of hotness and quite the bite of aroma. It tastes well with roasts, sauces, sandwiches, and hamburgers.
Brown mustard
English mustard is rarely found outside the UK, but there are so many American mustards as well, and one of them is the spicy brown mustard. It is made from brown mustard seeds and used in recipes. If you think English mustard is too spicy for you, this is your best alternative. It is sweeter, coarse, and also prepared like English mustard.
Frequently Asked Questions (FAQs)
Is Dijon mustard the same as English mustard?
No. Dijon mustard originates from France, while English mustard is from England. They serve the same functions and have similar features, making them a perfect substitute for each other. All you really have to do is try.
What mustard is the closest to English mustard?
Dijon mustard. Apart from having a milder flavor, all other components, contents, and features are similar to English mustard. If the heat was a problem for you, this mustard solves the issue.
What is the most popular English mustard brand?
Colman's mustard is predominant in the UK and is the most popular mustard brand and several other condiments. They have been making mustards for decades and exporting to other countries as well. However, several other brands, such as Gulden's Spicy Brown Mustard, Sir Kensington's Spicy Brown Mustard, etc.
Conclusion
Mustard is an ancient condiment that is notable for its hotness and spiciness. While English mustard is almost limited to UK residents, several other replacements serve the same functions to make your dishes spicy, such as listed above. And if the aim in substituting mustard is to find something tart or vinegary, wagarashi, Tumeric, horseradish, etc., are some of the alternatives you could try out.