Can you recall how many times you desired a fresh-from-the-oven cookie but couldn't bring yourself to do the chore of baking them?
When you prepare a batch of cookies, you might not even find a recipe that makes enough or more cookies than you actually need, and everything just flops and tastes a touch stale after the few days it takes to eat them up.
Today, I'm going to assist you in resolving this issue. While freezing cookie dough isn't a new concept, I find it useful to be reminded of it from time to time. This is a surprisingly simple strategy to overlook.
Read on as you learn how to cook frozen cookie dough in this article. I also included a few tips for getting the best results when freezing cookie dough.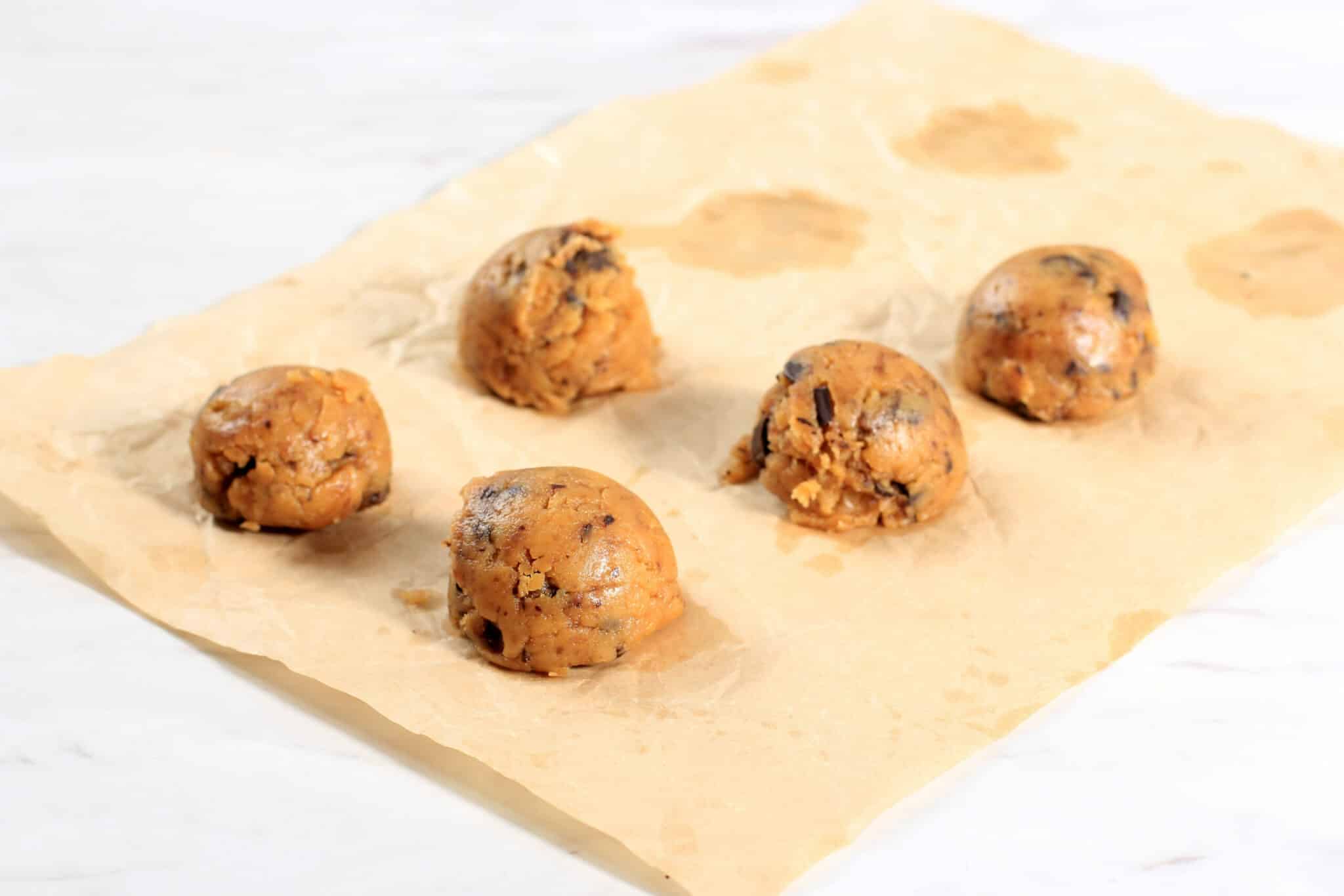 Cookie Nutrition Facts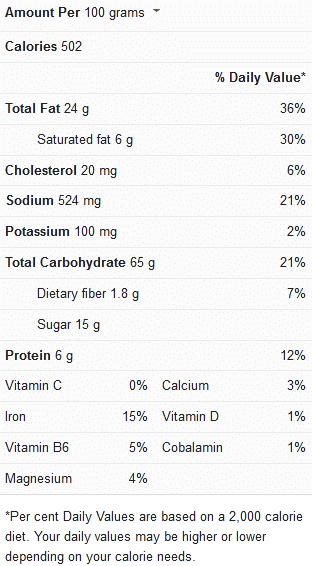 Tips on How to Cook Frozen Cookie Dough
A full batch of cookies may be simply too much for most events this is no issue though since most people might know how to freeze the remaining dough for later use.
Here are a few tips and pointers to ensure that your next batch tastes just as good.
You don't need to thaw it – You do not need to thaw frozen cookie dough before baking it. You can simply place the frozen, pre-scooped cookie dough on a baking sheet and proceed to bake for 2-3 minutes longer than the recipe calls for.
Make sure to space them to allow for some spreading. Bake as usual, allowing a couple of minutes extra to account for the cooler dough and higher oven temperature.
The best cookies to freeze – The nicest cookies to freeze are chunky drop cookies, which are cookies like chocolate chip or oatmeal-raisin that are scooped into balls and "dropped" immediately onto a baking sheet (or frozen first). This style of dough freezes nicely and does not need to be thawed before baking.
With a few exceptions, the best cookies to freeze are your favourite cookies. Cookies produced with a liquid batter, such as Florentines, Tuiles, and fortune cookies, should be avoided.
Slice-and-bake cookies freeze well as well; the dough is rolled into a log and frozen before being sliced into rounds and baked. When you try to cut slice-and-bake dough directly from the freezer, it can be a touch firm and crumbly, so let it defrost at room temperature first to soften before slicing. However, once the slice-and-bake dough has been defrosted, it cannot be refrozen.
Best freezer containers for baked cookies – The ideal containers for freezing cookies should have secure closures, are lightweight, and are devoid of odours. Personally, I keep plastic carryout containers throughout the year to use for freezing cookies and then up-cycle them as gift boxes when I give the cookies around.
Freezing the cookie dough – This frozen chocolate chip cookie dough tip shows you how to freeze your favourite dough so you can bake as many cookies as you like.
You can start the recipe by forming the cookie dough into balls, then place them on a baking sheet coated with parchment paper.
Place the baking sheet in the freezer for about 1 hour, or until the cookie dough is firm. Make sure the cookie dough balls are in a resealable plastic freezer bag and seal tightly, expelling as much air as possible.
Label the bag with the name of the cookie recipe, as well as the oven temperature and baking time. Freeze the package of unbaked, unimaginable goodness for up to 1 month.
Then you can simply preheat the oven to the right temperature and place as many or as few frozen cookie dough balls as required on a parchment-lined baking sheet.
Bake according to the directions on the original recipe, adding 2 to 3 minutes to the baking time to account for the cookie dough coming straight from the freezer.
How to Cook Frozen Cookie Dough – You should begin by preheating the oven to a temperature that is somewhat lower than the temperature specified in your recipe – about 15 degrees Flower.
Then proceed to place the dough balls on a baking sheet lined with parchment paper as soon as they come out of the freezer. Make sure you space them according to the recipe's instructions to allow for some spreading.
You can now go ahead to bake, as usual, you can allow a couple of minutes extra to account for the cooler dough and higher oven temperature. When the bottoms of the cookies are golden and the sides are barely turning colour that means they are done.
View this post on Instagram

How Long to Cook Frozen Cookie Dough
| | | |
| --- | --- | --- |
| Preparation Time | Cooking Time | Total Time |
| 10 minutes | 1 hour | 1 hour, 10 minutes |
Print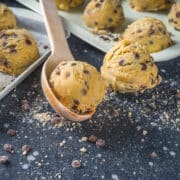 Frozen Cookie Dough Recipe (15 cookies)
---
---
Instructions
You can mix together the butter, brown sugar, and white sugar in a mixing dish. One at a time, you can start adding the eggs. You should also mix in the vanilla extract at this point.
Then proceed to slowly incorporate the flour, cornstarch, baking soda, and salt. You should combine the mixture until it is well and evenly mixed.
Go ahead to mix in the baking chips with a wooden spoon.
You should now scoop up balls of cookie dough with an ice cream scooper and place them on a cookie sheet coated with parchment paper.
Then put in the freezer for at least 8 hours or overnight. Make sure you place the frozen cookie dough balls in a freezer bag and keep them there till when you're ready to bake.
Preheat the oven to 375°F. Then line the baking sheet with parchment paper or a silicone mat.
Then place frozen cookie dough balls about 2 inches apart on a baking sheet. Cook it for 15 minutes in the oven.
Since this cookie dough contains eggs, it should be baked. The texture of the cookies changes slightly after baking in this manner. They have a puffier and denser appearance.
You can watch this video recipe to know to cook frozen cookie dough.