This popular and versatile vegetable may taste slightly different depending on its color, size, and where it was grown. Carrots taste a little sweet because they have sugar but can also taste earthy or bitter.
Here are some simple tips if you have ever wondered how to make carrots taste good. The most important step is to prepare them in a tasty way. You can cook them in the oven with water, butter, honey, and herbs. Salt and pepper to taste are also needed. After they've been prepared, add the parsley and lemon juice, and serve. You can also try roasting them in the microwave.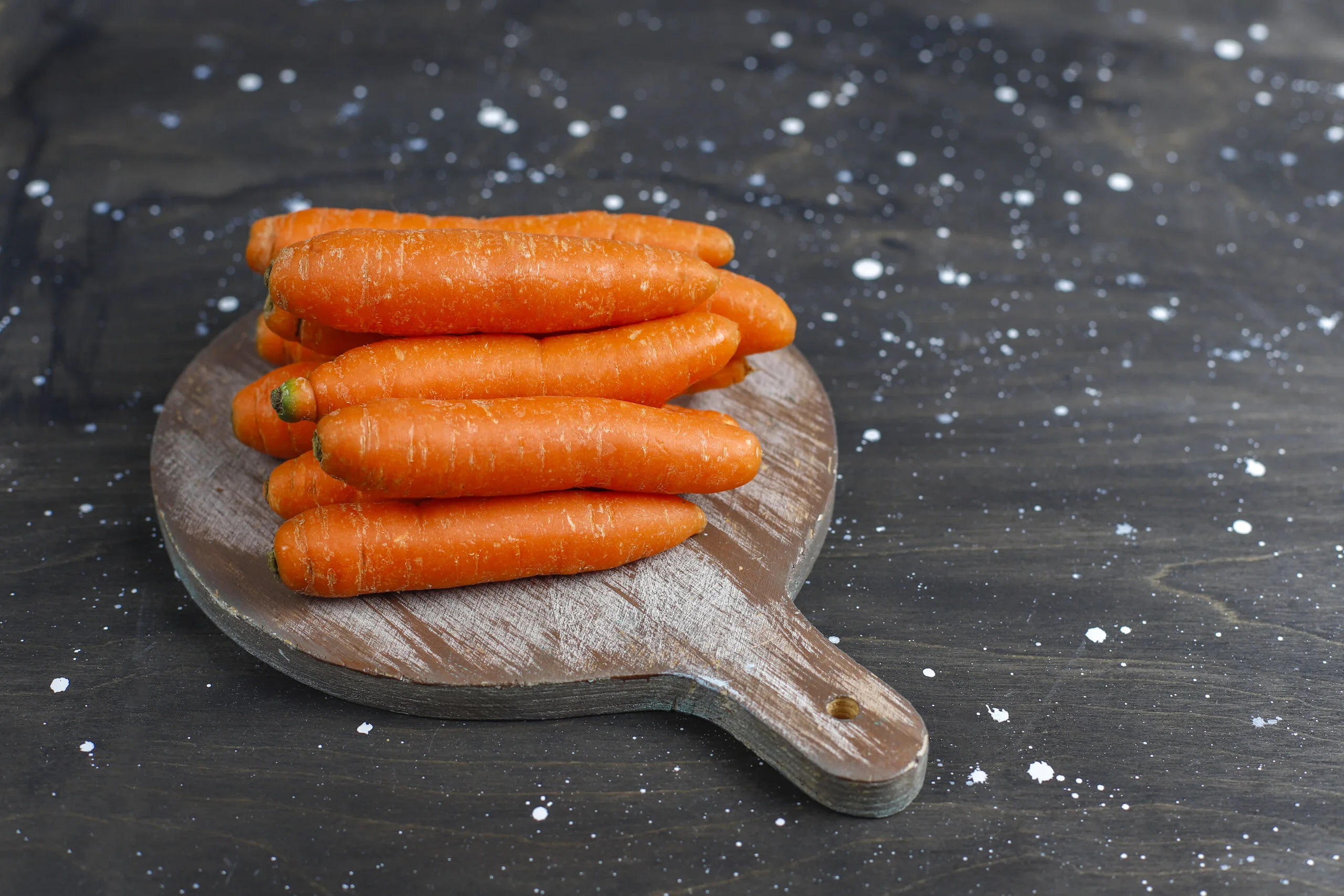 What are Carrots?
The first carrots were grown in Afghanistan around the year 900 AD. Even though orange is their most common color, they come in purple, yellow, red, and white. Early carrots were either yellow or purple. Around the 15th or 16th century, orange carrots were made in Central Europe.
The Apiaceae family is where carrots come from. Molecular genetics has been used to figure this out. China is now one of the world's biggest producers, and India isn't too far behind. Carrots have become more popular over the years because they are good for you and have a lot of -carotene.
What does Carrots Taste like?
Carrots are considered a sweet vegetable, despite their modest sweetness. We believe carrots to be sweet because around 10% of each carrot is sugar. Carrots have a subtle sweetness, earthiness, and woodiness flavor character.
Carrots contain substances known as terpenoids. These compounds are responsible for the bitter taste, which occasionally resembles soap. They form in carrots before the sugar, so if you harvest your carrots too soon, the sugar will not have time to develop correctly.
How to Make Carrots Taste Good?
1. Roast Carrots
To roast them is the secret. Carrots that have been roasted have the best texture and taste. When you roast something, the natural sweetness comes out, and the flavor becomes nice and caramelized. They're so much better than carrots that have been boiled.
Roasting is also easy. It's hard to burn a roasted vegetable—if it gets too done, it looks burned. But boiled vegetables, especially carrots, are easy to overcook. They don't change color like green ones, and before you know it, you have a soggy, mushy mess. Before roasting any vegetable, it is important to season it. At the very least, you should use salt and pepper, but you can add other things to boost the flavor.
Roast Carrot with Honey
Honey Roasted Carrots are a great choice for a tasty side dish for a holiday dinner or just for a weeknight dinner. You can make Honey Roasted Carrots ahead of time. You can ready your carrots and glaze them a few hours before you want to bake them.
Choose carrots that are all about the same size and small to medium size. After washing and peeling the carrots, put them in an oven-safe dish.
Spread the olive oil, honey, salt, and pepper over the carrots.
Bake for about 30 minutes or until the carrots are soft. If you want softer carrots, bake them for a few more minutes.
Caramelized Roasted Carrot
These caramelized carrots have a soft texture and a coating that resembles candy. They make a simple Easter dinner.
Simply combine the carrots with butter, oil, brown sugar (or honey or maple syrup), and a generous amount of salt and pepper. Then, roast the carrots for 25 minutes, or until the edges are caramelized, in a hot oven (220C/425F).
Roast with Onions
Carrots and onions roasted! You may make your tray of roasted carrots even more enjoyable to eat by just adding onion to it. You get a lovely difference in color and texture when adding a portion of red and yellow onion. The onion becomes incredibly sweet-tasting and delicate, with blackened tips. Garlic and thyme-seasoned carrot coins go perfectly with it.
2. Sweeten Carrots
Roasting carrots in a garlicky honey glaze will bring out their inherent sweetness! It isn't much simpler than this recipe for a single-sheet pan. Carrots should be roasted in a five-ingredient honey sauce until saucy and tender. To simplify, you can use baby carrots and omit the chopping.
Orange and carrots work nicely together in both savory and sweet meals. They contribute to the sweetness's rise in a good way. Lemon and other citrus fruits can also improve the flavor of carrots. [2]
To enhance the sweetness of carrots, sprinkle on a little brown sugar. In a skillet, combine 1 teaspoon butter with 2 teaspoons brown sugar and slowly heat until combined. Add boiled or fried carrots and coat well.
3. Boiling Carrots
Garlic chives and butter are only one way to season boiling carrots! There are also other seasoning combinations available. Here are some enjoyable options:
Homemade Greek spice: This contains oregano, dill, garlic powder, and onion powder, all complementary to carrots.
Cumin and lime: Cumin belongs to the same family of plants as carrots! Add a dash of cumin powder and a few splashes of lime juice.
Ranch seasoning: Carrots and ranch are a natural pairing, so why not add ranch flavor to cooked carrots? Add a few dashes of homemade Ranch Seasoning or the reduced seasoning from these Carrot Fries.
Different fresh herbs: Use another blend of fresh herbs; continue reading for our recommendations.
4. Frying carrots
It tastes good to season and serves carrots in this manner. Once your carrots are washed and drained, you can roast them in a hot oven for about seven to eight minutes. You can also roast them in a frying pan with a lid and add a dash of brown sugar and minced parsley for flavor. After these steps, you can enjoy your roasted carrots! The resulting snack will taste great and be an easy-to-make side dish for your family.
5. Pickled
These are all easy and yummy ways to use carrots.
Carrots, like cucumbers and cabbage, can be pickled. You may pickle them on their own or add them to sauerkraut or kimchi! Here are our favorite methods for fermenting and quickly pickling carrots: Curried Carrot Sticks (Lacto-fermented) can be found in the 'Carrots' section.
Ginger Carrots (Lacto-fermented) can be found under the category 'Carrots.'
Kimchi (Korean Cabbage Pickle) found under 'Cabbage.'
Alternatively, you can create refrigerator pickles, often known as quick pickles, by following the instructions in this blog post.
6. Make Soup
Make carrot soup with your excess carrots! It's simple, delicious, and a fantastic way to get a lot of vegetables into your diet! Soup made from scratch can even be frozen for later use.
There are so many delicious carrot soup recipes out there that it's difficult to choose just a few.
Suggestions under 'Carrots' yielded this tasty soup.
under 'Carrots' is Carrot Ginger Soup
Under 'Carrots,' there is a curried carrot soup.
Toss them into a basic winter vegetable soup with additional root vegetables like potatoes and turnips, as well as onions, garlic, and cabbage, if desired. It's impossible to go wrong with a taste of the garden!
7. Juiced
This does necessitate specialized equipment, but I think it's worth mentioning. Make a batch of sweet carrot juice with ours, and you'll be amazed at the richness of the concoction! You can obtain a lot of nutrition from carrots without chewing them!
And it's the perfect time to get started this month! Bags of our leftover carrots are collected by Farmer Gene and made available to juicing lovers.
Simple Carrot Recipe
Carrot Cakes Cupcakes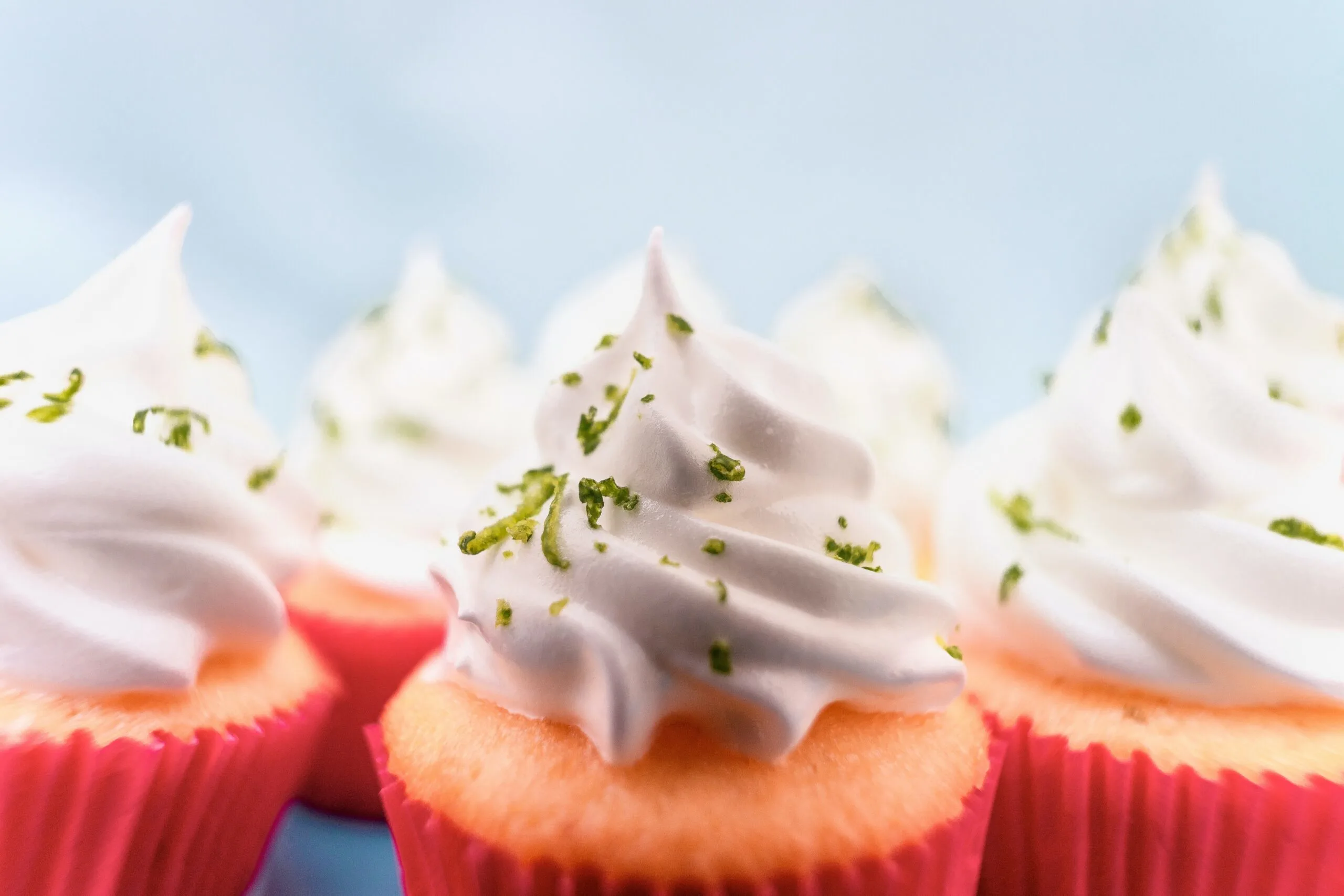 Carrot Cake Cupcakes are a festive twist on the well-known classic cake. Fun, quick, and incredibly gratifying, these mini cakes are a must-make for any occasion. Warm spices fill the cakes' luscious, carrot-studded interior. Adding a tangy cream cheese icing to the mix makes for a flavor combination that's hard to beat. Several of our friends and neighbors tried them out and gave them a thumbs up! These are a great option for spring, Easter, or whenever you're in the mood for something spectacular.
Ingredients in Cupcakes with Carrot Cake
Making carrot cake cupcakes is much easier than making a large, multi-layered cake. No need to prepare numerous circular pans or worry about a cake that topples or follows frosting best practices. All you need to do is pour the batter into a muffin pan. With a pastry bag, icing is quick and easy. For the cake component of these carrot cake cupcakes, you will need the following ingredients:
universal flour
sugar in granules
spices: nutmeg, cinnamon, and ginger
soda bread
Salt
unbiased oil
The secret ingredient that gives these cupcakes their incredibly moist texture is unsweetened applesauce.
For huge bits of carrots, we prefer to utilize the large grater holes.
The Whipped Cream Cheese Icing
What is the most difficult aspect of these carrot cake cupcakes? Frost them! There are only a few tricks we've learned for producing the most stable cream cheese icing for cupcakes. Here's what you should know:
Allow butter and cream cheese to reach room temperature (1 hour). Certainly, it is irritating to recall. However, it is extremely essential for the proper texture here. We've made a mistake by using butter that is too cold. Both should take one hour to reach room temperature after being placed on the countertop.
Sift the confectioner's sugar. Before powdered sugar, sift it through a fine-mesh sieve into a bowl for optimal icing quality. This eliminates any bumps.
Using a pastry bag to pipe. Pastry bags may initially appear intimidating, but their use is rather simple. Choose a creative icing tip and apply the icing in a circular pattern to the cakes' tops.
Different Kinds of Carrots have Different Tastes.
Even though I live in a good place for growing vegetables, I never notice that carrots come in different colors. It's a shame since each color has small differences that could change the taste of a dish. Right now, I'd like to compare the different kinds so that if you ever get the chance to buy them, you'll know what to look for.
Carrots are often orange, which is also the color we often think of carrots. You probably already know a lot about how they taste. They are very sweet and have a slightly earthy flavor that can change depending on where they are grown. On the other hand, purple carrots are very sweet and taste like pepper. But some purple carrots are not really purple when you cut them open. Compared to their cousin, these varieties don't have as strong a pepper note.
So far, white/gold carrots have the mildest taste of all the ones we've tried. This also means they don't taste as much like dirt but like winter squash in sweetness. Also, they taste like licorice, making them an interesting addition to the table. Lastly, red carrots taste like oranges. They are sweet and have a good amount of earthiness. But red carrots should be cooked instead of eaten raw.
Combinations of Carrots and Other Vegetables
It is best to use the orange kind of carrots for this combo. A modest infusion of fresh mint brings carrots' natural sweetness.
Regarding fruits and vegetables of the same hue, carrots and oranges tend to go well together because they contain similar flavor ingredients. While carrots and oranges have a common sweetness, they also have distinct flavors that complement one another. Carrots can be bitter, but orange's acidity helps soften the flavor. Oranges and carrots, on the other hand, complement each other well because of their fruity flavor.
Sweet potatoes with peppery black pepper flavor and carrots are not the same as hot pepper flavor. As a root vegetable, carrots can cope with more abrasive flavors. Carrot soup with plenty of pepper and pureed carrots is the best way to make this combination work.
Do you know how the water changes color after boiling some broccoli or carrots? Asks Charlotte. The vitamins that have been lost in the water are typically to blame for that. Therefore, some of the nutrients will be lost if you overboil them.
Carrots are rich in beta-carotene, converted by the body into vitamin A. Cooking carrots actually increases their beta-carotene content, according to a study published in the Journal of Agricultural and Food Chemistry. The recommended cooking times are 7-9 minutes of boiling and steaming.
Is it Better to Boil Carrots or Roast them?
Carrots roasted in the oven provide the best texture and flavor. Roasting brings out the inherent sweetness, resulting in a pleasant caramelized taste. They are far superior to boiling carrots! Roasting is also simple; it is difficult to overcook roasted vegetables; if they are overcooked, they are plainly charred.
Several methods exist for preparing carrots. Common cooking methods are steaming, braising, roasting, sautéing, stir-frying, and microwaving. For optimal flavor, carrots should be cooked until they are tender-crisp. Carrots may lose some of their nutrients if they are overcooked.
What is the Healthiest Method for Preparing a Carrot?
Sautéing carrots is one of the healthiest methods of preparation. You need only a small bit of butter or coconut oil, simple seasonings, and water to soften them. You may add honey, maple syrup, or herbs, but they are quite delicious. After this meal, the carrots are tender but not mushy, and their inherent sweetness shines!
How do you Get Carrots to Taste as Sweet as they are?
By roasting them in a garlicky honey glaze, you can bring out the sweetness of the carrots. This single-sheet pan recipe is about as easy as it gets. Toss carrots in a honey sauce with five ingredients and roast until the sauce thickens, and the carrots are soft. You can even use baby carrots, so you don't have to cut them up.
The caramelization process is a browning reaction that occurs when plants lack water and sugar begins to decompose due to heathy Caramelization helps concentrate the natural sugars, resulting in significantly sweeter veggies.
Do Carrot Raised Blood Sugar?
Even though carrots have natural sugar, they won't make your blood sugar go up or down. Because of this, they are a great choice for diabetics to eat daily. Even though carrots have carbs and sugar, they can help control glucose levels. Carrots can be a part of some of the smaller meals on a meal plan for diabetics because they can be very helpful.
Conclusion
Carrot is one of the healthiest foods virtually universally available in grocery stores, and producing carrot juice at home is quite simple. This nutritious beverage can be an excellent source of nutritional advantages that enhance the immune system and improve health.
This basic yet remarkable plant-based cuisine is readily incorporated into a diet and can be consumed frequently. It will enhance your energy levels and maintain a healthy digestive tract once consumed. In addition to being rich in vitamins A and C, carrot juice also contains fiber, which aids in digestion!
Drinking carrot juice is a good choice to maintain a healthy and active lifestyle. It is essential to have a balanced diet, and it is recommended to include other vegetables and fruits in your meals.