If you've been searching the net for the perfect recipe for Italian meatballs, your search has officially come to an end. Look no further because today I have for you the best Italian meatball recipe on the face of this earth.
Now before I continue I already know what your thinking, "but Bobby everyone claims to have the best meatball recipe," and as true as that may be, these meatballs really are the best!
With their amazing flavor, they are sure to impress anyone, and they are great for eating for a casual dinner or to make on any special occasion. If you're feeding a large crowd, make sure to make a lot because these are going to disappear.
I usually bake these in the oven, but you can also simmer them in pasta sauce for about 40 minutes and you will be amazed at the perfect texture it gives them. These meatballs can also be pre-made and then frozen, so you can just pull them out of the freezer and cook them whenever you like.
They go great with noodles and pasta sauce topped with mozzarella or parmesan cheese. Enjoy.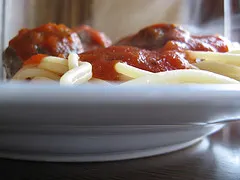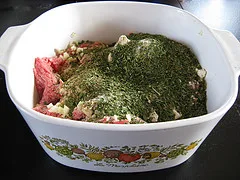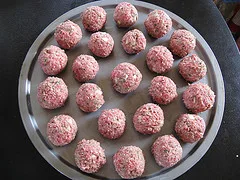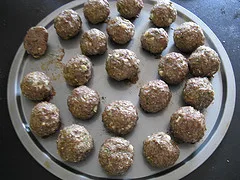 Print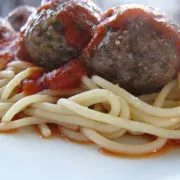 Italian Meatball Recipe
---
750 grams

of beef or pork mince (you can mix)

1/4 cup

crushed parmesan cheese

1

chicken egg

1/2 cup

breadcrumbs

2 tablespoons

minced garlic

2 teaspoons

salt (can be less)

1 teaspoon

black pepper

1/2 cup

milk

1 teaspoon

dried oregano (oregano)

2 teaspoons

dried parsley
---
Instructions
Mix all the ingredients in one large bowl.

Mold small meatballs from the mixture. If you are not going to cook them right now, put them in the freezer to cook later.

Preheat your oven to 175 ° C and place the meatballs on a baking sheet (I used the pizza shape as a baking tray).

Place the baking tray in the oven and bake for 25 minutes.