Lemon juice and lemon extract at both made from lemon. There is a difference between them, though, as there are different parts of lemon to make each, and they serve different purposes. From its name, lemon juice is made from the juice of the lemon fruit. In contrast, the lemon extract is made with the outer part of the lemon fruit, of course with the addition of alcohol, mostly vodka.
As you might have guessed, the lemon extract is way stronger in flavor than lemon juice. It is used in baking recipes to give lemon flavor without adding acid. Lemon juice has many uses; they are used in sauces and is also used to supplement fish and poultry dishes. It also aids in the digestion of fried foods.
Additionally, lemons provide awesome flavor in baked goods and desserts. It also works well as a garnish, and what's more, beyond its uses in cooking, it has excellent uses outside the kitchen, such as cleaning and laundry.
Best Substitute Lemon Juice for Lemon Extract
What is Lemon Juice for Lemon Extract?
Lemon itself is a very popular ingredient in cooking and for other purposes such as air freshening. The citrus tang gives many dishes that cannot be missed, and it instantly upgrades and elevates the taste and flavors of whatever dish it is added to. When you come to the taste of lemon extract and juice, they are the same, just that it is in a stronger version with lemon extract.
Lemon extract is usually made from fresh lemons with an alcohol-based solution, and the extraction involves soaking lemon peels in alcohol, like ethanol or vodka. Both lemon extract and lemon juice are hugely versatile agents. They can be used in numerous ways, but can they be an excellent substitute for each other? We'll examine that in this article.
Lemon Nutrition Facts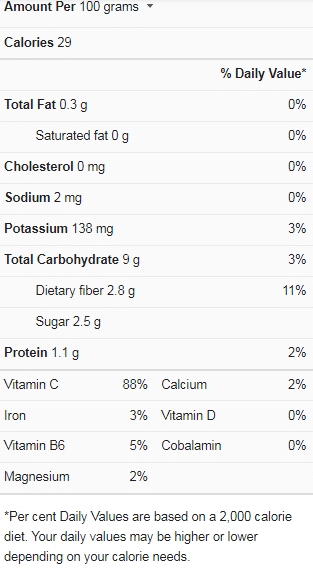 Lemon Extract/Juice Used in Recipes
As stated above, they both have various uses as cooking condiments. Lemon juice in particular – its uses extend beyond the kitchen. The wonderful scent it gives is used in diverse ways, from laundry and cleaning to freshening. But we'll take a look at the uses in cooking recipes.
How to Substitute Lemon Juice for Lemon Extract
Lemon juice no doubt adds sourness and bright flavors to foods, and the lemony and citrusy taste cannot be missed in any recipe you use it on. In some cases, lemon juice might not be readily available for whatever reason, and depending on your cooking and baking requirements, lemon extract can be used instead. However, a lemon extract isn't an ideal substitute if you use the juice for its sourness or taste.
Let's look into some well-known recipes that can be used without any great noticeable difference.
Baked Goods
This works well in other savory dishes as well. For example, both juice and extracts offer lemon favor to whatever dishes you use them on. Lemon extract is most commonly used in baked goods to give you that lemon flavor and scent without the sourness or sour taste in your recipes.
It's a different game entirely challenging for cooked foods. You won't get the lemony taste, only the aroma, which is why it isn't recommended. Lemon juice, however, pairs well with baked goods, and as a cooking ingredient as well, it is commonly used as a leavening agent. The juice or extract can be valuable to ice creams, dessert sauces, icing, custards, creams, etc.
David's Cookies Gourmet Cookies Butter Pecan Meltaway – 32oz Butter Cookies with Crunchy Pecans and Powdered Sugar – All-Natural Ingredients – Kosher Recipe – Ideal Present for Special Occasions
Whose Day Just Got Better: Looking for a way of soothing your sweet cravings but you don't always have the time to bake your traditional cookies? Tired of spending your money on stale, preservative-filled sweets? David's Cookies butter pecan cookies are exactly what you need!
All Natural Ingredients: These pecan cookies are made with finest quality, all-natural ingredients, a unique blend based on crunchy pecans and pure creamy butter, sprinkled with powdered sugar, with no preservatives and a Kosher-certified recipe!
Simply Delightful: Our butter pecan meltaways have a superb texture which crumbles and melts in your mouth, pampering your taste buds with a delicious flavor which will last long after you've finished the last bite!
Fresh Out Of The Oven: Unlike similar products on the market, David's Cookies bakery desserts arrive in a beautiful cookie tin, preserving their freshness for longer, keeping your sweets protected against humidity and impurities.
Ideal for All Occasions: Whether you enjoy the occasional afternoon tea, in the morning over a nice cup of coffee, you want to surprise your colleagues with a sweet treat or impress your family and friends with a thoughtful present, these cookies in tin are suitable for every special occasion!
In Cooking 
You can use lemon juice instead of lemon extract in cooking, and you will not regret the decision. You can use it in sweet as well as regular dishes. The only thing you have to be watchful about is the taste. You always recommend that you use twice lemon juice as lemon extract, but always taste your food to make sure this is the ratio you want for your recipe and preference.
In Cocktails
Freshly squeezed lemon juice offers a zesty vitality to a lot of drinks. When making cocktails, you would replace one teaspoon of lemon juice with ½ teaspoon lemon extract and ½ teaspoon water. The water would serve as a dilution agent to soften the strong flavor of lemon extract due to the alcohol content. Lemon juice would add a bit of citrusy taste to your cocktails, and the aroma would be delightful as well.
Dressings, Marinades, or Pickles
Although lemon juice is shaper, soured, and acidic than lemon extract, it is more authentic and effective. It would work perfectly well in dressings and marinades, and being freshly squeezed makes it more awesome.
You have to be very cautious with the quantity when making this substitution, as the lemon extract is much more intense than lemon juice, so you'd best use half the usual amount of lemon juice if you're using extract instead. So that is one teaspoon of lemon extract in place of 2 teaspoons of lemon juice.
Wish-Bone Salad Dressing, Zesty Robusto Italian, 15 oz
One 15 fl oz bottle of Wish-Bone Zesty Robusto Italian Dressing
Brings bold flavor to your favorite dishes
Made with the signature Wish-Bone recipe, garlic and oregano
Contains no high fructose corn syrup and made without artificial preservatives or flavors
Zesty Italian salad dressing adds exciting flavor to pasta salad, marinades, fresh greens and more
Frequently Asked Questions (FAQs)
How much lemon juice equals lemon extract?
A good substitution ratio is recommended to add one teaspoon of lemon extract to every two tablespoons of lemon juice.
Can you use lemon juice for cocktails?
Yes, you can. It is one of the perfect ingredients to use in your cocktail recipes.
What is the standard quantity proportion for replacing lemon juice with extract?
It is always recommended to you lemon juice for extract in 2:1, which is twice the quantity of lemon extract in place of juice.
Conclusion
Both lemon juice and lemon extract are valuable ingredients in cooking recipes. We all love the citrusy taste and aroma that both lemon flavors give. However, it can be hugely frustrating when you've prepared your baking, cooking, and making cocktails and can't find your lemon extract. That isn't the end of the world, though, as lemon juice makes an acceptable substitute in most of your recipes.