Fernet-Branca is the most well-known brand of Amari, or bitter herbal liqueurs in the fernet category, nearly entirely synonymous with the category. Also known as the "bartender's handshake" among those who work in the beverage sector, Fernet-Branca is created using 27 herbs, roots, and spices, and the recipe is mostly hidden from the public.
Fernet-Branca typically has a bitter flavor, although steeped with tea-like bitterness with a bright, crisp peppermint flavor. When used in place of vermouth in stirred drinks (such as a Manhattan), it retains the sweetness of the vermouth while adding a more herbaceous and stimulating flavor. But you may not always find a Fernet-Branca readily available for use in your cocktail recipes, so what do you do in such instances?
This article has suggested a few options that can offer comparable effects to Fernet-Branca in recipes. When using these substitutes, however, it is important to pay attention to what makes them suitable to replace Fernet-Branca, to take advantage of these features to get the best results.
Best 3 Substitutes For Fernet Branca
What is Fernet Branca?
Fernet-Branca is a fernet brand, an amaro that originated in Italy. It is one of the most well-known Italian bitters manufactured by Fratelli Branca and was created in Milan in 1845. It was originally advertised as a remedy for cholera and menstrual pains by self-taught herbalist Bernardino Branca.
Fernet-Branca is commonly served as a digestif in a cordial glass or as a mixing ingredient (generally as a supportive rather than the main ingredient). It is used in cocktails such as the "Toronto," "Fanciulli," and the more popular "Hanky Panky." Fernet con coca, which is essentially Fernet-Branca mixed with Coca-Cola, is a popular beverage in Argentina, Bolivia, and Uruguay. Some meals can generally benefit from the inclusion of Fernet-Branca.
Argentina uses more than 75% of all fernet made worldwide, and Córdoba is frequently referred to as the country's fernet capital, owing to the city's Italian roots. This fernet was created to be served with Coca-Cola over ice and a lemon wedge or twist in the traditional Argentinian fashion.
Uses of Fernet Branca in Recipes
Fernet is unapologetically bitter, with a harsh, menthol quality reminiscent of mouthwash, and its taste typically turns off most people's palates. However, as with most contentious beverages, the liqueur has developed a worldwide cult following.
Fernet-Branca is very useful in a wide range of recipes, both for meals and cocktails. Some people even include it in hot beverages to note its bitter and crisp peppermint flavor. Recipes that typically include Fernet-Branca are listed below:
Fernet sour
Fernet Branca cookies
Fernet-Branca chicken livers
Fernet-Branca Ice Cream
Northern Standard
Toronto Cocktail
Fernet Branca spritz
La Danse Diable Cocktail
Eeyore's Requiem cocktail
Fernet Fizz
Eleanor Of Aquitaine Cocktail
Hanky Panky Cocktail
Midnight Stinger
Virago
Fernet And Chartreuse Hot Chocolate
Substitutes for Fernet Branca
Made from cardamom, rhubarb, and about 25 other herbs, Fernet-Branca typically introduces its strangely sweet and herbaceous quality into the recipes in which it is normally employed. As a result, it is one of the most popular brands of Amari in the category to which it belongs.
However, when you can't find any Fernet-Branca to use in your recipes, or you simply want to explore other options, try out one of these suggestions:
Letherbee Fernet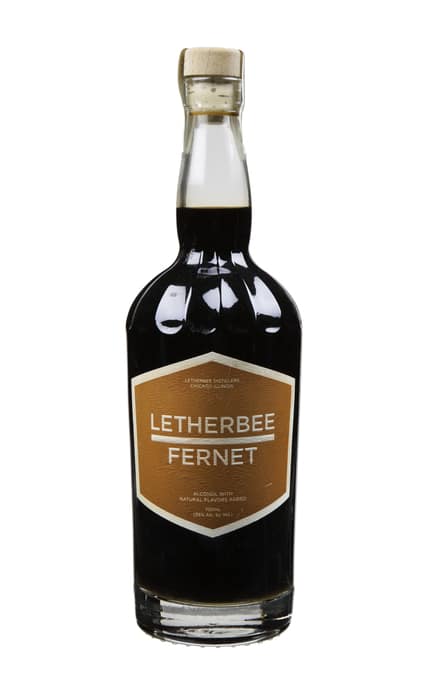 Letherbee Fernet is one of the first craft, American-made adaptations of the original Italian digestif, with roots in Chicago, Illinois. Letherbee is nearly silky on the palate, with powerful whiffs of cardamom and spearmint, and is smoother and more polished than other ferrets.
Letherbee Fernet can be used in a variety of ways. It goes well with a range of drinks, including bright concoctions with a spicy quality, like the Kentucky Mule and Champagne.
Fernet Vallet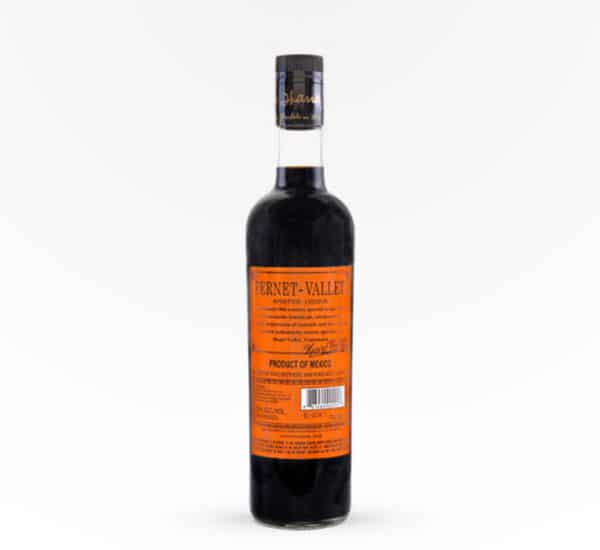 Fernet-Vallet is essentially a twist of the traditional fernet recipe, and it originates from Hidalgo, Mexico, where it has been made since the 1860s. Fernet-Vallet is one of the most distinctive ferrets available, created by French ex-pat Henri Vallet, and it is the only variety produced in Mexico.
It tends to possess a strongly bitter quality, a woody scent reminiscent of a cigar box, and a better flavor left for fernet connoisseurs to appreciate.
Fernet Francisco

The fernet obsession in America began with committed bartenders in San Francisco. As such, it was only natural for the city to create its version of the Italian digestif after many years of propagating Fernet's qualities.
Fernet Francisco is inspired by the ever-popular Fernet-Branca and is made with a base of Falcon Spirits grape brandy and locally grown herbs. This fernet concentrates on powerful taste and great quality, with notes of eucalyptus, spearmint, coffee grounds, bay leaf, and moist soil. Generally, it can sufficiently stand in for Fernet-Branca in recipes that call for its use.
Frequently Asked Questions (FAQs)
What is the difference between Fernet and amaro?
Apart from the fact that Fernet has a higher ABV than amaro, the biggest difference is that Fernet is less sweet. It is rarely sweet at all.
What liquor is in amaretto?
Amaretto is an Italian liqueur manufactured from apricot kernels, which impart a bitter almond flavor to the drink. Its name originates from the Italian word amaro, which means "bitter." Brown sugar's sweeter tones balance out the apricot pits' harshness.
Is Benedictine an amaro?
Even if you don't know what amaro is, you're probably aware that it's bitter. (In Italian, the word "amaro" literally means "bitter.") Early infusions evolved into the drinks we know today: vermouth, chartreuse, vermouth, Benedictine, and amaro.
Conclusion
Fernet-Branca is an important addition to tons of cocktail recipes, and if you're a fan of herbaceous, bitter-tasting drinks, you'll love its effects in your recipes. If you can't find any to use in your recipes, that's where we come in.
Take note of all the suggestions we've highlighted for you. You'll find that it's really easy to make a substitution; simply choose your most preferred option based on the flavorful qualities they promise.
Last update on 2022-12-04 / Affiliate links / Images from Amazon Product Advertising API