When obesity and weight gain have become a norm, people hunt for the best ways to manage their dietary health. And it's to solve this problem that the Golo diet exists. Also known as the Golo Metabolic Plan, the diet focuses on healthy foods, properly portioned meals, and supporting supplements to boost your weight loss desires. And because it's paid for, not everyone wishes to jump into it unless they're sure about what it entails.
Here, we'll simplify the requirement of the Golo diet by giving you a lowdown of what it is, how it works, and who it's for. We'll also include a sample meal plan to give you an idea of what to expect from the diet regimen. And we'll toss in some extra tips, so your journey towards a healthier lifestyle is more convenient.
Features
The Golo meal plan focuses on controlling metabolic activity and operates around the concept that keeping your insulin levels in check is the key to a healthy life. It includes meals portioned into at least three places for each day and comprised of healthy food options. The diet is primarily based on whole, nutrient-dense foods, including fresh grains, legumes, lean proteins, fruits and vegetables, fiber, and healthy oils. And it also includes a nutritional supplement called Release, which according to the company's website, is made from seven plant-based ingredients and proposed to prevent your insulin levels from spiking.
The meal plan is also calorie-restrictive, meaning you have to live by 1300 to 1500 calories daily. And the meals are portioned to suit this need, though nutritional integrity is still maintained through the use of rich foods. The Golo meal plan is can also run for weeks to months, but Release is bought based on the subscription plan you can afford. And you have the following supply options;
30 to 60 days to shed 10 to 12 pounds at $49.95
60 to 90 days to shed 21 to 40 pounds at $79.90
90 to 150 days to shed 41 to 60 pounds at $99.90
Benefits of this Diet
This diet plan has witnesses and reviews that indicate you can lose a monthly weight of 10 pounds. And it's not so far-fetched since the meal plan combines whole, healthy foods with regular exercising. It also helps with portion control through its calorie-limiting requirements, meaning you can develop normalcy for eating less and staying active. And as you progress through the clean-eating lifestyle, you reduce the risk of illnesses related to eating junk.
The meal plan can also work for all dietary needs, as it's flexible enough for modification. As such, you can apply it for keto, paleo, vegan, dairy-free, and gluten-free requirements. It can also be modified to suit various age groups, genders, weight classes, heights, and fitness goals.
Meal Plan
Day 1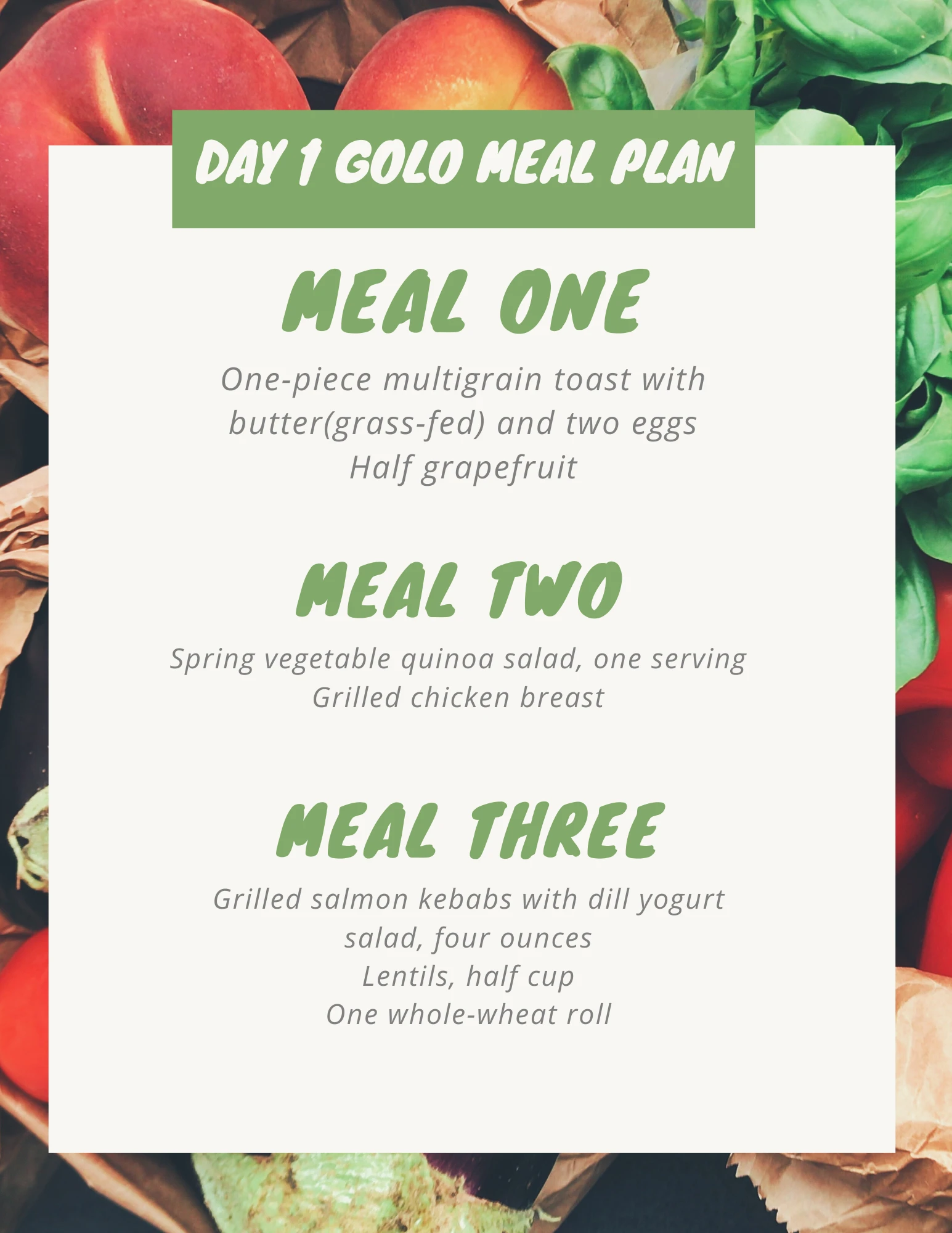 Meal One
One-piece multigrain toast with butter (grass-fed) and two eggs
Half grapefruit
Meal Two
Spring vegetable quinoa salad, one serving
Grilled chicken breast
Meal Three
Grilled salmon kebabs with dill yogurt salad, four ounces
Lentils, half cup
One whole-wheat roll
Day 2
Meal One
Meal Two
Meal Three
Roasted chicken with fennel and turmeric, one serving
Mediterranean salad with cauliflower tabouleh, one serving
Day 3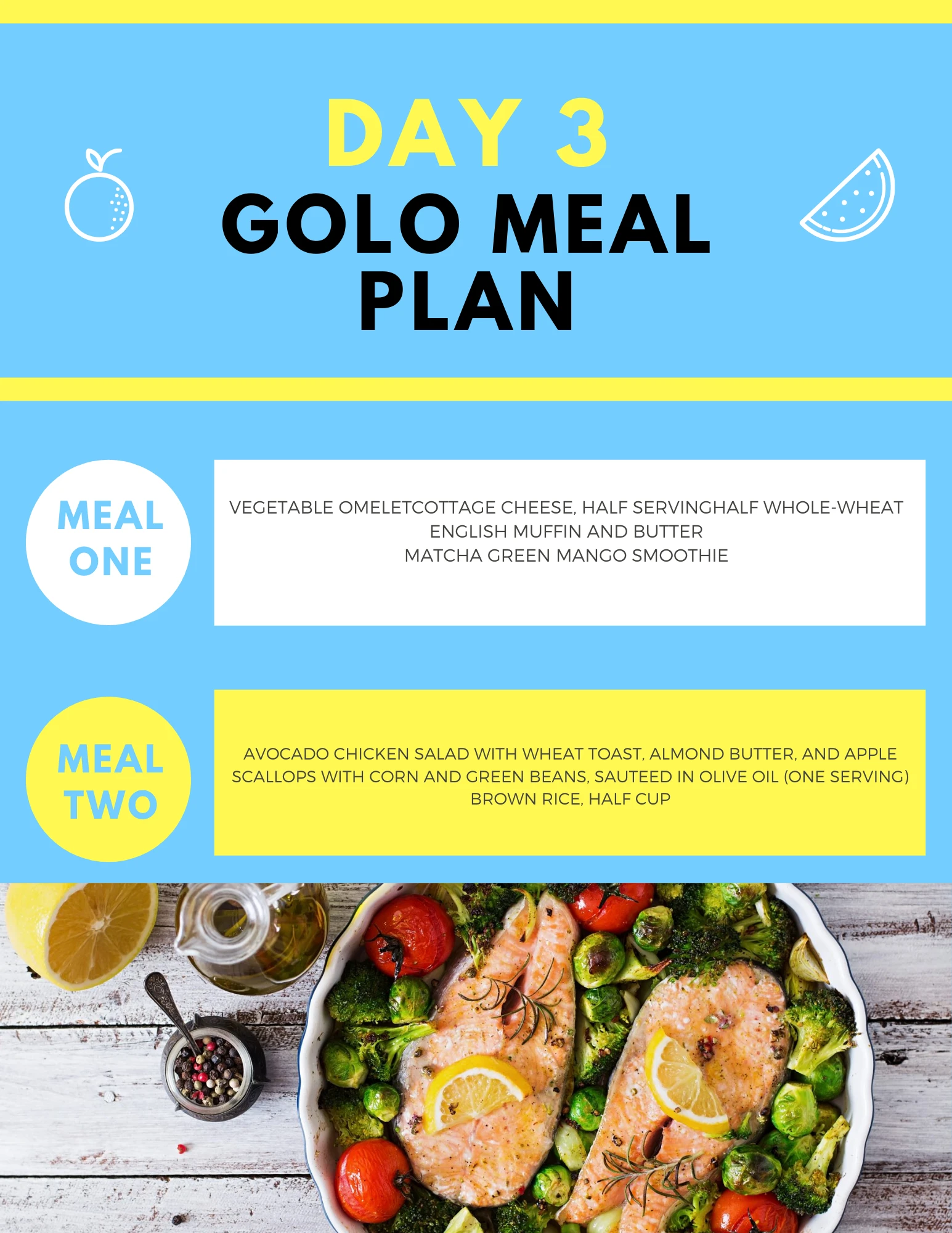 Meal One
Vegetable omelet
Cottage cheese, half serving
Half whole-wheat English muffin and butter
Matcha green mango smoothie
Meal Two
Day 4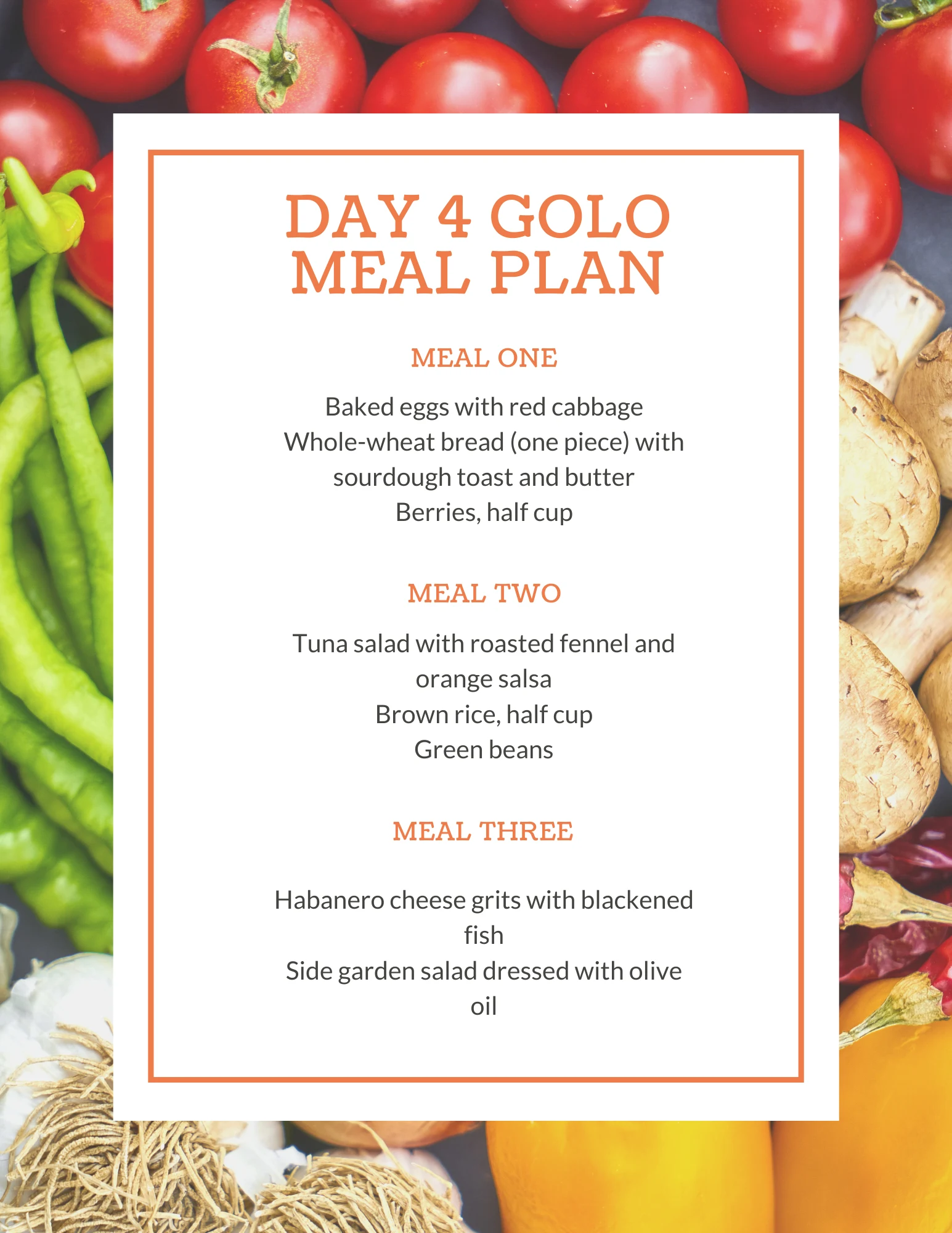 Meal One
Baked eggs with red cabbage
Whole-wheat bread (one piece) with sourdough toast and butter
Berries, half cup
Meal Two
Tuna salad with roasted fennel and orange salsa
Brown rice, half cup
Green beans
Meal Three
Habanero cheese grits with blackened fish
Side garden salad dressed with olive oil
Day 5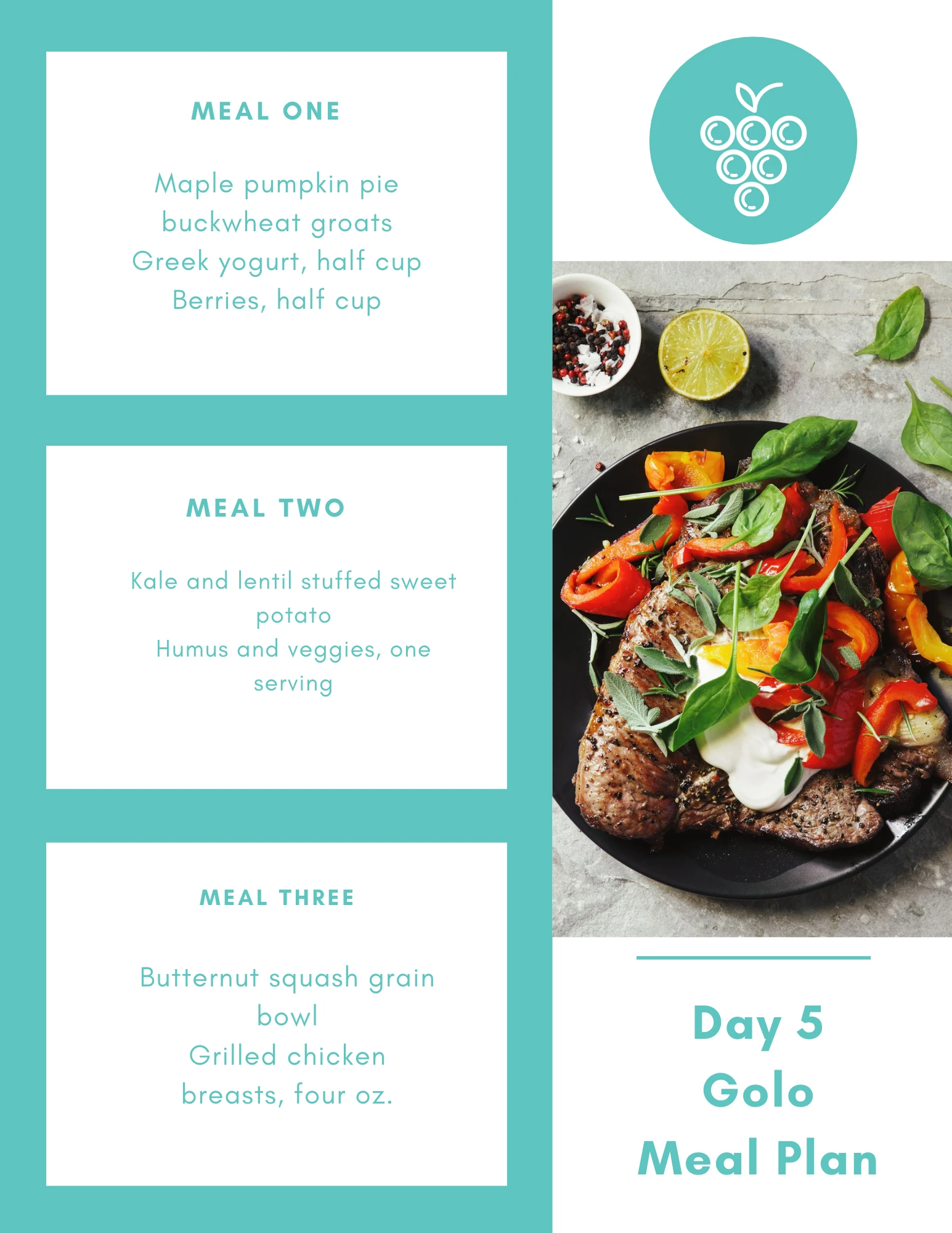 Meal One
Meal Two
Meal Three
Day 6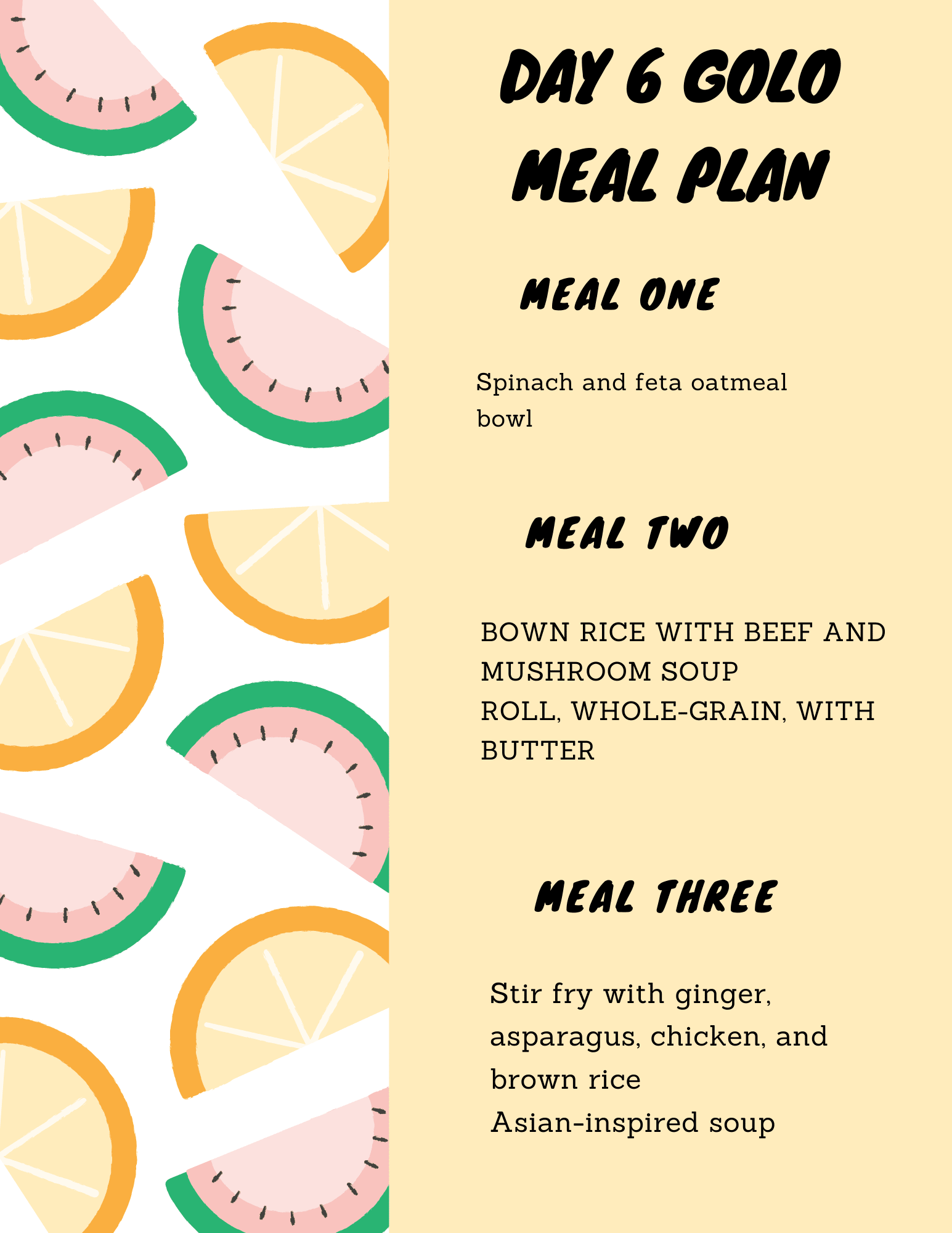 Meal One
Meal Two
Brown rice with beef and mushroom soup
Roll, whole-grain, with butter
Meal Three
Stir fry with ginger, asparagus, chicken, and brown rice
Asian-inspired soup
Day 7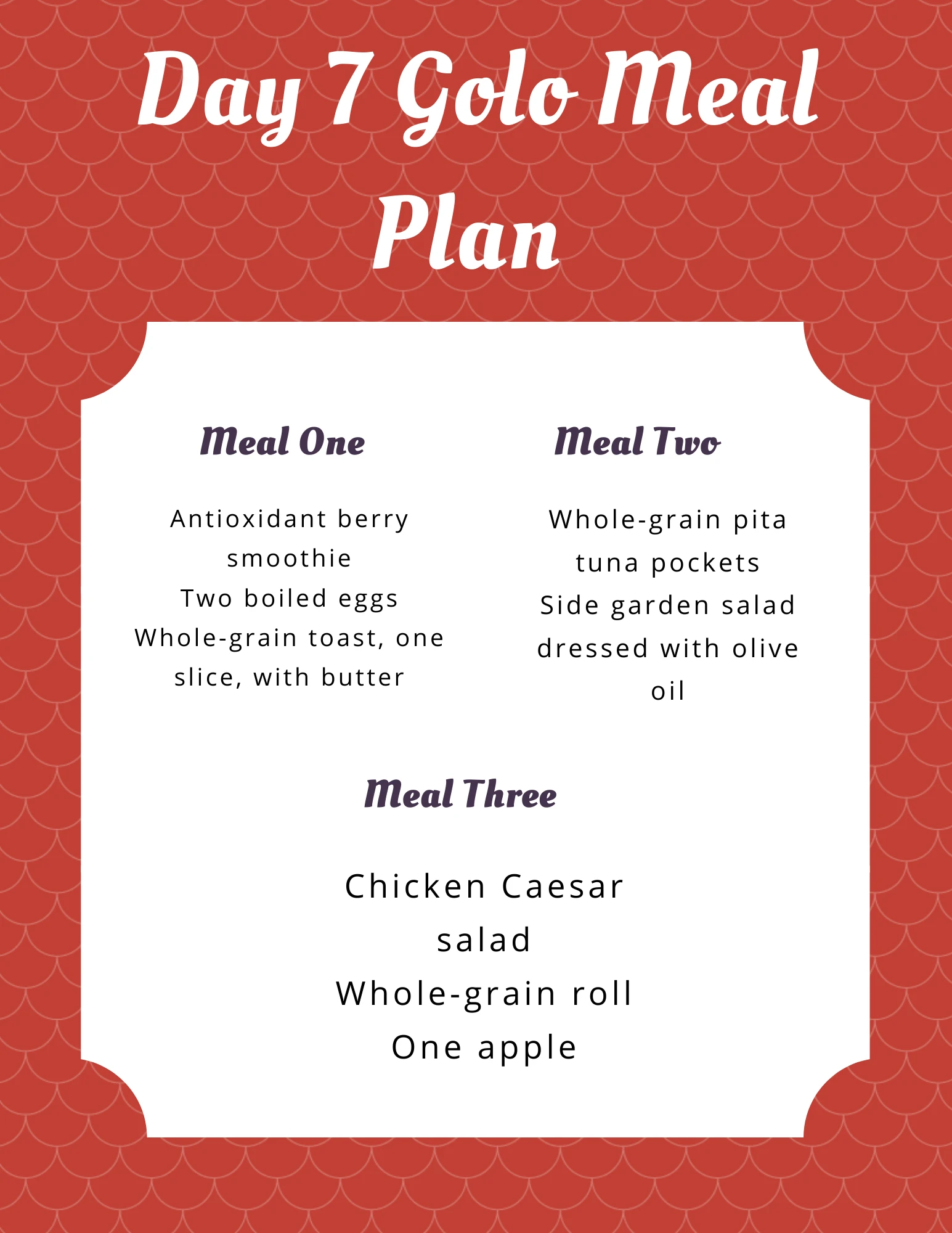 Meal One
Antioxidant berry smoothie
Two boiled eggs
Whole-grain toast, one slice, with butter
Meal Two
Whole-grain pita tuna pockets
Side garden salad dressed with olive oil
Meal Three
Whole-grain roll
One apple
Extra Tips
Cook some foods in large batches if you'll be repeating them throughout the planned schedule. These extra portions can then be stored in the fridge for later eating.
Ensure to drink lots of water during this meal plan, to stay hydrated. Fruit juice, tea, and sparkling water are also allowed, so long as they don't contain artificial sweeteners. For your teas, use more honey instead. And stay off soda, sports drinks, and other similar beverages.
Keep your food list healthy by focusing more on fresh produce and whole foods. You want nutrient-dense options for the best results on this diet.
Stay off processed foods like refined carbs, plant-based meat substitutes, processed meats, crackers, and chips. Also, cut back or completely avoid foods with added sugar, including pastries.
The diet plan can be combined with regular exercises for better weight loss achievement.
Eating restaurant food is allowed during this meal plan, provided you stick to the agreed instructions for the diet.
You'll have to pair each meal with the Release supplement offered by the GOLO brand, as it's the main part of this meal plan. The supplement is taken during or after eating unless otherwise stated by the package guidebook.
Prepare a grocery list of items you'll need and purchase them before starting. This saves you the effort of constantly going for groceries and makes food readily available every time.
Ensure to consume fresh produce before the viability wears off. If possible, eat them as quickly as you buy them by bumping them to days that fit into their freshness period.
Ensure to stick to the permitted calorie range suggested by the diet.
Talk to your doctor or dietician to confirm if you're physically fit for this meal plan. No meal plan is set in stone, and they don't all operate on the one-size-fits-all pattern. So, they can also help with calorie counting and give you suggestions on how many servings you should eat.
Do not take the Release supplements if you're pregnant or breastfeeding. Instead, always talk to your doctor before engaging in any supplement plan.
Take note of allergies and sensitivities during this meal plan and fish out possible culprits if you have such.
Conclusion
The Golo meal plan is a pro-health diet suggestion with a nutritional supplement attached. Other than that, it's as easy to adopt as any other healthy meal plan. So, if you have doubts about the program, we hope that they've been cleared by now. But remember to first speak to your doctor before embarking on the meal plan so you can practice safely and build towards a better life the proper way.