Chicken legs are among the most desirable body parts of a whole chicken. This part of the bird yields a lot of flesh and is particularly great at soaking up delicious flavors. They also make for a great accompaniment to a wide number of side or main dishes. Basically, just choose your preferred cooking method and get set to enjoy the delicious meaty flavors.
In this article, we'll show you how best to cook chicken legs in order to derive great-tasting results. Because chicken can be tricky to work with in terms of the ideal cooking time, we have also provided a number of timing guidelines to ensure that you don't overcook or undercook your chicken. Follow our cooking guidelines and pay attention to our helpful tips in order to get the best out of your chicken leg-based recipes.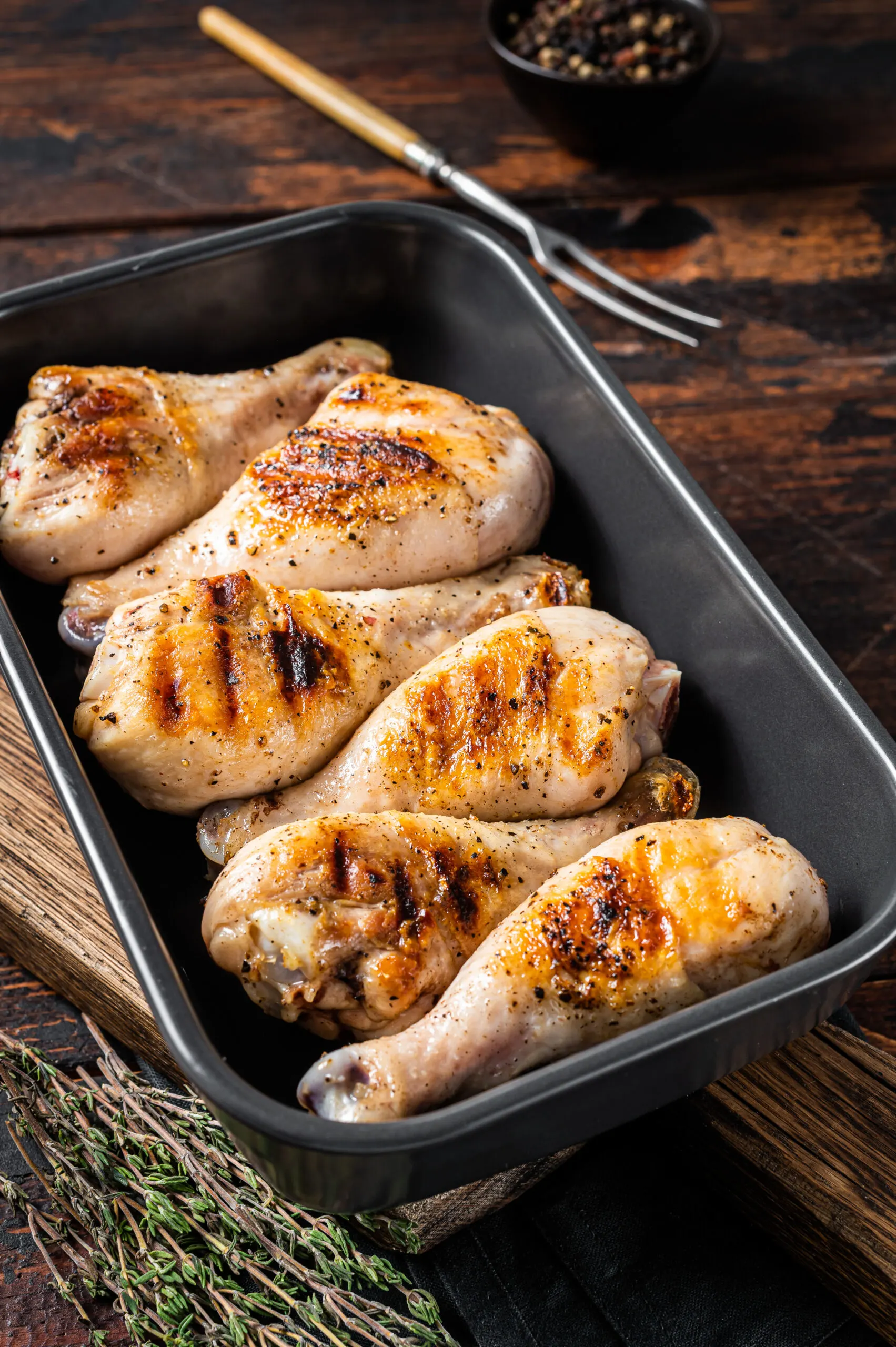 Chicken Legs Nutrition Facts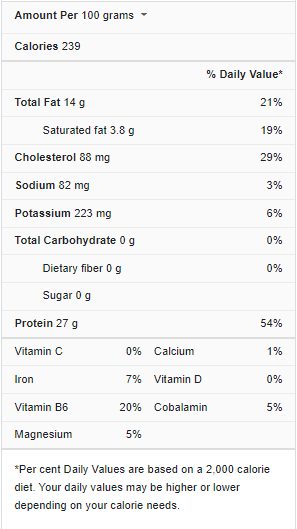 Tips for Cooking Chicken Legs
We have outlined a number of helpful tips below to help you get the best results when cooking chicken legs:
Seasoning ideas – Try out these seasoning ideas we have provided below; they just may make the difference in the outcome of your recipe:
Using butter, coat the chicken legs. Do this by brushing the chicken legs with melted butter on all sides, or spritz with olive or avocado oil if desired.
Season the chicken legs properly. Add the garlic powder, smoked paprika, black pepper, and sea salt, then make sure to mix well before applying the combination to your chicken legs.
If you want, season the chicken inside a big mixing bowl for easier mixing. Simply place the chicken legs into a bowl with the melted butter and seasonings, then toss the pieces to coat them.
Tips for crispy results – Pay attention to the following instructions if you want crispier results with your recipe:
Ensure enough time for the oven to preheat sufficiently. Cover a baking sheet using foil paper (this is advised for easier cleaning after cooking) and set an oven-safe rack on top of it. For lining beneath the oven's rack, foil is preferred to parchment paper because it captures the juices more easily. For the finest-tasting baked chicken legs that are beautiful and crispy, ensure to use the oven rack to circulate the heated air in the oven around the chicken.
Ensure that the chicken is completely dry. Pat the drumsticks dry with a paper towel to remove any excess moisture and ensure they are dry to ensure crispy results.
Other cooking methods – Most people tend to favor roasting in the oven or on the grill when it comes to cooking chicken legs. However, if you would rather cook your chicken using other methods, then try boiling them. What you'll get from choosing the boiling method are juicy chicken legs that are tender and flavorful, which you can serve alongside a wide number of side dishes, or cook further by baking, grilling, or frying.
To boil your chicken legs, follow these easy steps:
Clean and dry the chicken before putting it in a saucepan.
Combine the chopped onion, pepper, thyme, curry powder, bay leaf, and salt in a large mixing bowl.
Cover the chicken with water. The water needs to be about an inch above the pieces of chicken in the saucepan.
To keep the chicken from tasting bland, season the water liberally with salt. The water should have a salty flavor.
Cover the saucepan, place it on top of the stove, then cook the drumsticks for 20 minutes on medium heat.
After that, check to see if the chicken legs have gotten fully cooked.
You can check the temperature with an instant thermometer. The temperature of the chicken needs to be at least 165F/75C, as this is the safest temperature at which they can be consumed
Take the chicken legs out of the soup once they have achieved the safe minimum internal temperature.
Serve or finish cooking by frying, grilling, broiling, or baking in the oven.
Ideal cooking time – We suggest a cooking duration of at least 35 to 45 minutes at 425 degrees for average-sized drumsticks, if you choose to bake your chicken legs. Make sure that you flip the chicken pieces halfway through the cooking time. Due to differing oven temperatures and drumstick size, the actual time will vary. Other cooking methods may also require a different cooking duration.
Chicken legs should ideally attain an internal temperature of 165 degrees F whether cooked in the oven or in any other technique; other people may however prefer 170 degrees F for even softer meat.
Storing cooked chicken legs – If you want, you may freeze these oven-roasted chicken legs after they've been baked. Stored this way, they will last for a long time. However, because the preparation process is so quick and easy, freezing does not save much time. Instead, freeze the uncooked drumsticks and prepare them fresh as needed.
View this post on Instagram

Cooking Time for Chicken Legs
Pay attention to the appropriate timing guidelines to follow when cooking chicken legs:
| | |
| --- | --- |
| Cooking procedure | Cooking time |
| Baking chicken legs in the oven | 35 to 45 minutes |
| Boiling chicken legs on the stovetop at a medium heat level | 20 minutes |
Print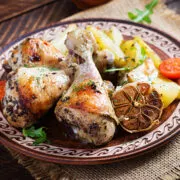 Crispy Baked Chicken Legs (6 Servings
---
6

medium chicken drumsticks (~

1 ½

lb)

¼ cup

of unsalted butter (melted)

½ teaspoon

of smoked paprika

½ teaspoon

of garlic powder

½ teaspoon

of sea salt

¼ teaspoon

of black pepper
---
Instructions
Heat up your oven to 425 degrees Fahrenheit (218 degrees C). Set an oven-safe rack atop a foil-lined rimmed baking sheet.
Dry the chicken legs using paper towels to aid in the crisping process. Afterward, place the chicken legs on top of the rack, then arrange them as desired.
Melt the butter and brush it over the chicken drumsticks. Add the garlic powder, smoked paprika, salt, and pepper to taste.
Leave the chicken legs to bake in the oven for 25 minutes. Bake for a further 10-20 minutes, or until the chicken legs register 165 degrees F as their internal temperature when checked with a meat thermometer.
Allow 5 minutes for the chicken to rest before serving.
This simple oven-roasted recipe for chicken drumsticks yields wonderfully crispy baked chicken legs that are always excellent and deliciously satisfying! This is arguably the only guidebook you'll ever need for baking chicken legs; just make sure to follow the cooking instructions correctly in order to achieve the best possible results.
If you would like to see even more ideas for cooking chicken legs for the best quality of flavor, then we recommend that you check out this video recipe.
INGREDIENTS
Last update on 2023-06-19 / Affiliate links / Images from Amazon Product Advertising API