Shrimps that are roasted until they're hot and juicy tossed over a quick bowl of pasta, or shredded zucchini is one of my favorite walk-in-the-door meals. The great thing about shrimp is that they only take a few minutes to cook, even if you start with frozen shrimp.
Baking shrimp is the most straightforward, quickest, and most dependable method I've found for cooking shrimp. From start to finish, an entire batch can be ready in less than 10 minutes. The shrimp are always cooked perfectly, with a bit of crispiness on the outside but still lovely and tender on the inside. This method can be used to make a small or large batch of shrimp.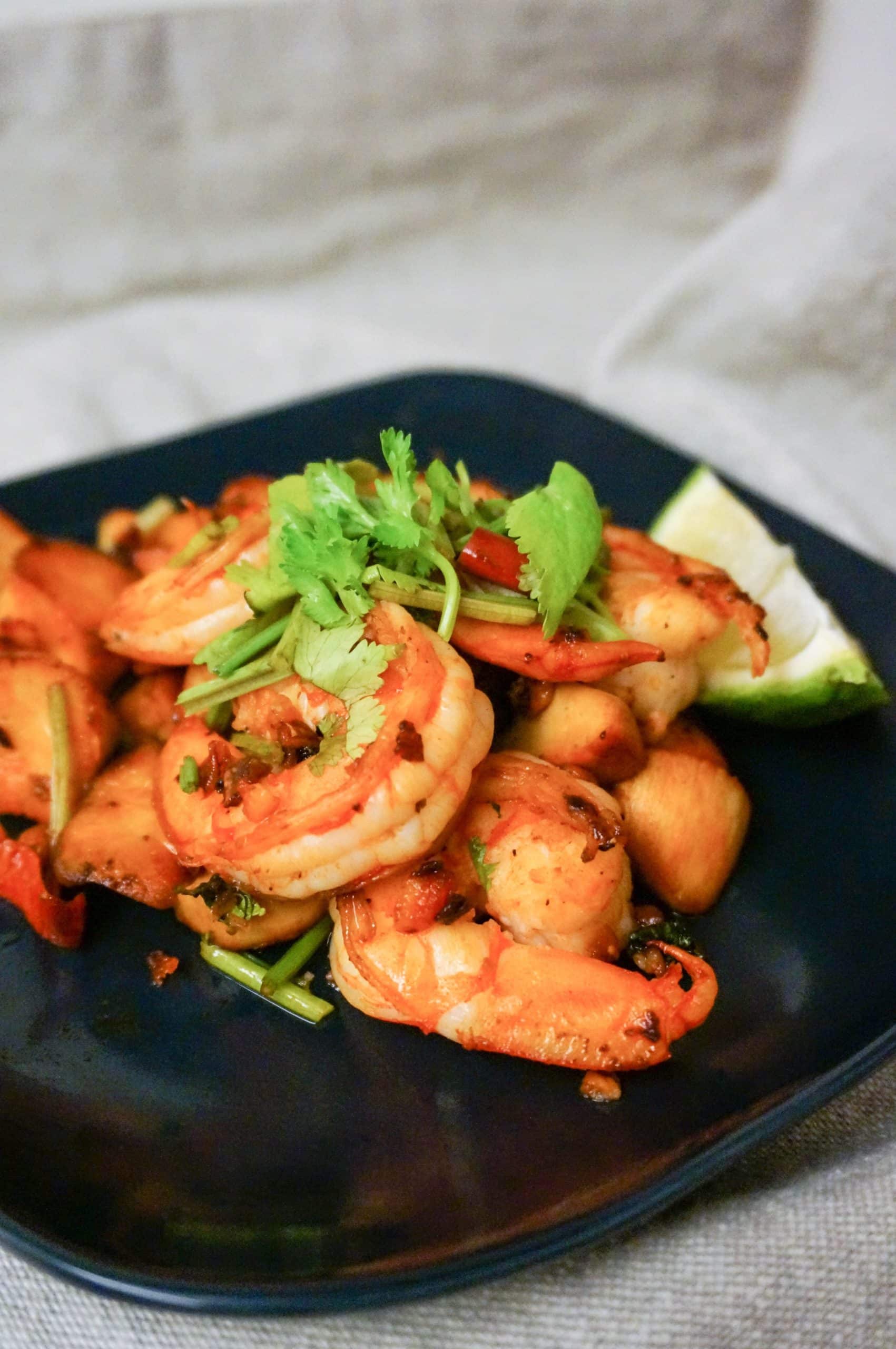 Shrimp Nutrition Facts
Cooking Suggestions
Closely watch your shrimp; you don't want them overcooked and become rubbery!
It is not compulsory to line your baking sheet. There's no need for extra olive oil because the shrimp are already tossed in it.
Experiment with different seasoning and flavoring combinations to flavor the shrimp to your liking.
I usually recommend using fresh shrimp, but if you must use frozen, make sure the shrimp is completely thawed and any excess water is removed before baking! 
Frozen vs Fresh Shrimps
Unless you reside near the coast and have access to highly fresh shrimp (lucky you! ), the shrimp you purchase will have been frozen at some point. It may be thawed already if you buy it from the seafood case, but it is usually sold frozen. If you have time, remove the frozen shrimp from the freezer and place it in the refrigerator the night before cooking to thaw. Alternatively, quickly thaw the shrimp under running water.
Cooking Time for Shrimps in the Oven
Oven baking shrimps are very simple, quick, and dependable. Not minding how you cook them, their small size means they cook quickly. In a 400°F oven, I bake large shrimp for about 8 minutes. This is one of the recipe's best features (and about shrimp in general). They are finished in record time! The entire cook time depends on two crucial factors: the quantity of shrimp you're preparing and how colored (reddish pink) you want your shrimps to be during oven cooking. On average, the total time required to prepare a wholesome shrimp meal from prep time to cook time is about 20 mins.
How to Store Leftovers
You can preserve leftovers in the fridge for up to 3 days in a shallow airtight container. But I try to consume them the following day by reheating them in the microwave on 50% power, covered, very gently. I sometimes serve them in a salad or with cocktail sauce.
Print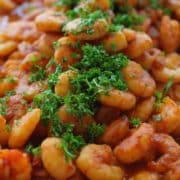 How Long to Cook Shrimp in the Oven
---
Raw shrimps
Extra virgin olive oil

1 tablespoon

of freshly ground black pepper

1 teaspoon

of salt
---
Instructions
Pat the shrimp dry by blotting any excess moisture with paper towels, especially if your shrimps were frozen and have only been recently thawed.
Toss the shrimp in the oil until evenly coated, either in a mixing bowl or directly on the baking sheet.
For even cooking, make sure the shrimp are in an even layer (no overlapping), therefore arrange on a baking sheet.
Add your seasoning
Preheat the oven to broil for 2 minutes, or until the shrimp are a bright reddish-pink colour. Closely watch the shrimp to ensure they don't overcook or undercook.
As soon as the shrimps are ready, remove the baking sheet from the oven, transfer to a serving dish (or incorporate into whatever shrimp recipe you're making), and serve warm.