Lovers of clam recipes are familiar with a lot of different types. And littleneck clams are one of the easiest to prepare. Plus, they're also one of the most popular, being classified under the Quaghog species. But many others may be worried about the best way to cook littleneck clams, which can ultimately put them off such recipes. But worry not, because all you need is to understand what this seafood is and the best ways to make them for your dishes.
Littleneck clams are the most miniature and most commonly found types of Quaghog. They're named after a bay on Long Island and are usually about an inch and a half wide. The meat is tender, sweet, and can also be eaten raw, though it has less flesh than most clams. And littleneck clams also cook quicker due to their small sizes.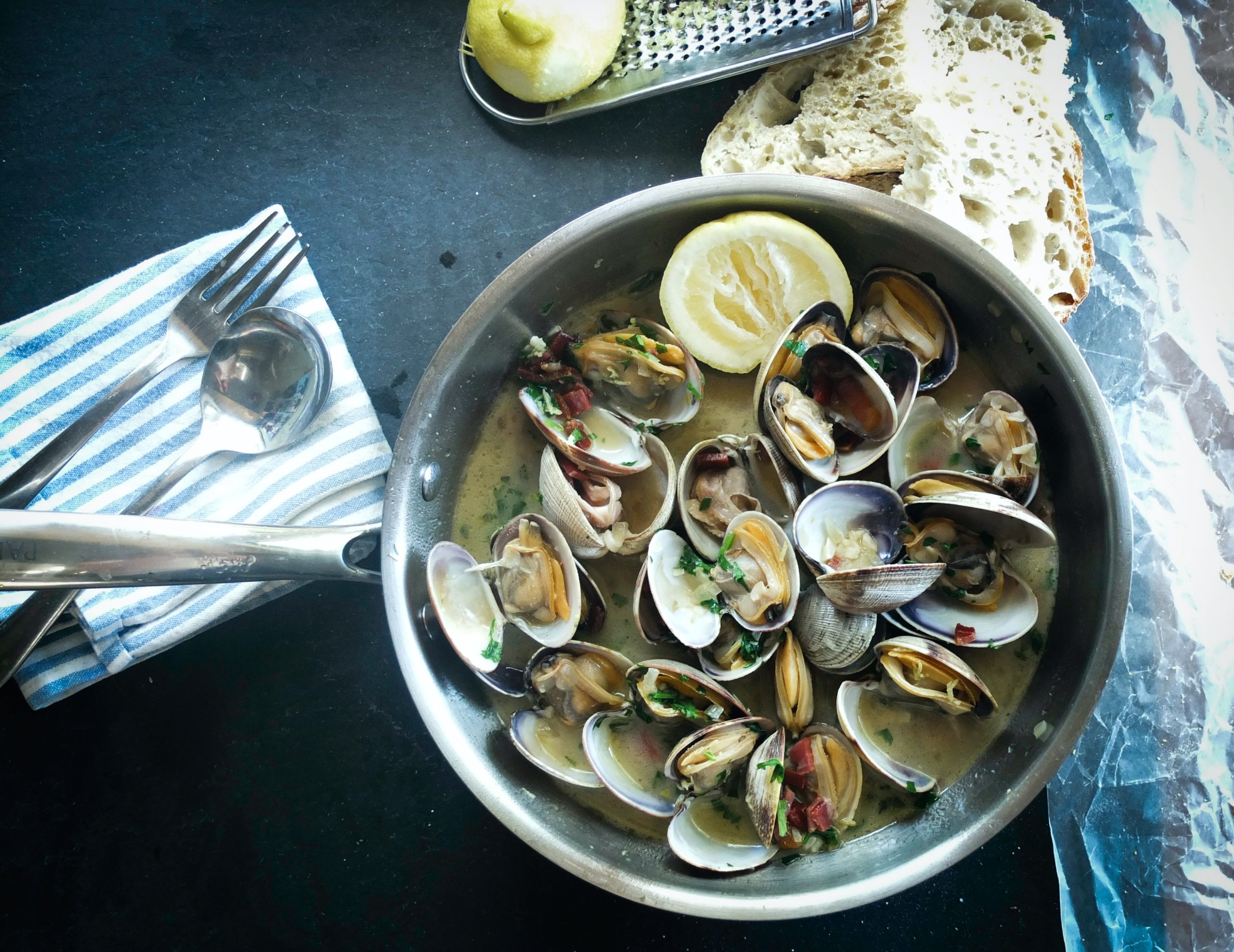 Littleneck Clams Cooking Tips
You don't have to fret when preparing a dish that includes or comprises solely of littleneck clams. You can always whip up the best-tasting recipes with the delicious shellfish with the right tips and guidelines. Here are ways to do it;
Picking the Clams
Whether the clams are hand-picked at the seaside or bought from a seafood store, you want to make sure they're fresh. So, look for littleneck clams with shells free from chips or cracks. Also, check for any off smell, and make sure the clams spring open or close when touched.
Cleaning the Clams
Purging is the term used for cleaning the clams such that the meat is free of grit after cooking. Most clams bought from the store are already cleaned, but it doesn't hurt to do it again yourself. As such, purge the clams by soaking them in saltwater for about thirty minutes before you cook. If you picked them from the sea, be sure to clean them thoroughly by soaking and scrubbing them in clean seawater for about the same amount of time.
Cooking the Clams
You can cook littleneck clams in various ways. And whichever method you choose will depend on your preference and how much influence you wish to impart on the flavor. But whichever way you desire, make sure the littleneck clams are thoroughly cleaned first. Below are some of the most popular cooking techniques;
Steaming
Heat some olive oil, in a Dutch oven, over high heat, and add some spices like red pepper flakes and minced garlic. Lower the heat to medium-high and sauté the spices until the garlic starts to pop. Add some chopped carrots, onion, celery, and a bay leaf to the mix. Saute again until the onions turn translucent. Put in the clams, add some white wine, and simmer for a minute, occasionally stirring to coat the clams with the sauce. Cover the lid and leave to simmer for about 10 minutes; most of the shells will open by this time. Remove the bay leaf before serving.
Baking
Preheat your oven to 475F, and combine the clams with pepper, salt, and white wine in a baking dish. Toss in the oven let it cook for about 10 minutes, by which the clams will mostly be open. Serve as you please.
Frying
Steam the clams in water until the shells open, and take out the meat. Then, set aside and make a tartar sauce from lemon juice, mayonnaise, and chopped sour pickle. Mix some cornmeal with Old Bay seasoning in buttermilk and coat the clams with the mixture. Then, fry for about 80 seconds, and drain. Serve with a dollop of the sauce and a dash of your favorite powdered pepper or spice.
To test out your abilities, consider this simple recipe;
Print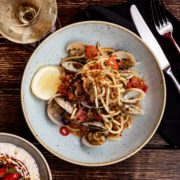 How to Cook Littleneck Clams
---
Description
Steamed Littleneck Clams (2 Servings)
---
50

Littleneck clams; each 2 inches across, thoroughly cleaned

Four tablespoons

melted butter
Four garlic cloves, minced

One cup

white wine
Lemon wedges
---
Instructions
Boil the wine in a stockpot over medium-high heat. Add the clams, cover, and steam for about five minutes. By this time, the shells will have popped open.
Melt the butter separately and add it into the steaming mixture, along with the garlic. Stir for a moment, till the ingredients are evenly mixed, and serve with the steaming sauce and lemon wedges.
If you want more ways to prepare littleneck clams, try this video recipe.