Roasted beets are a year-round staple; they're great for tossing in salads, quick pickling, or making into patties. Roasted beets allow you to enjoy all of the earthy sweetness of this root vegetable without losing texture or flavor from boiling. We like to serve these as a side dish with pork tenderloin, a simple meatloaf, or Beet Pasta. They are ready in15 minutes and are high in nutrients such as potassium, iron, and fiber. As a bonus, the deep purple color is a stunning addition to your table.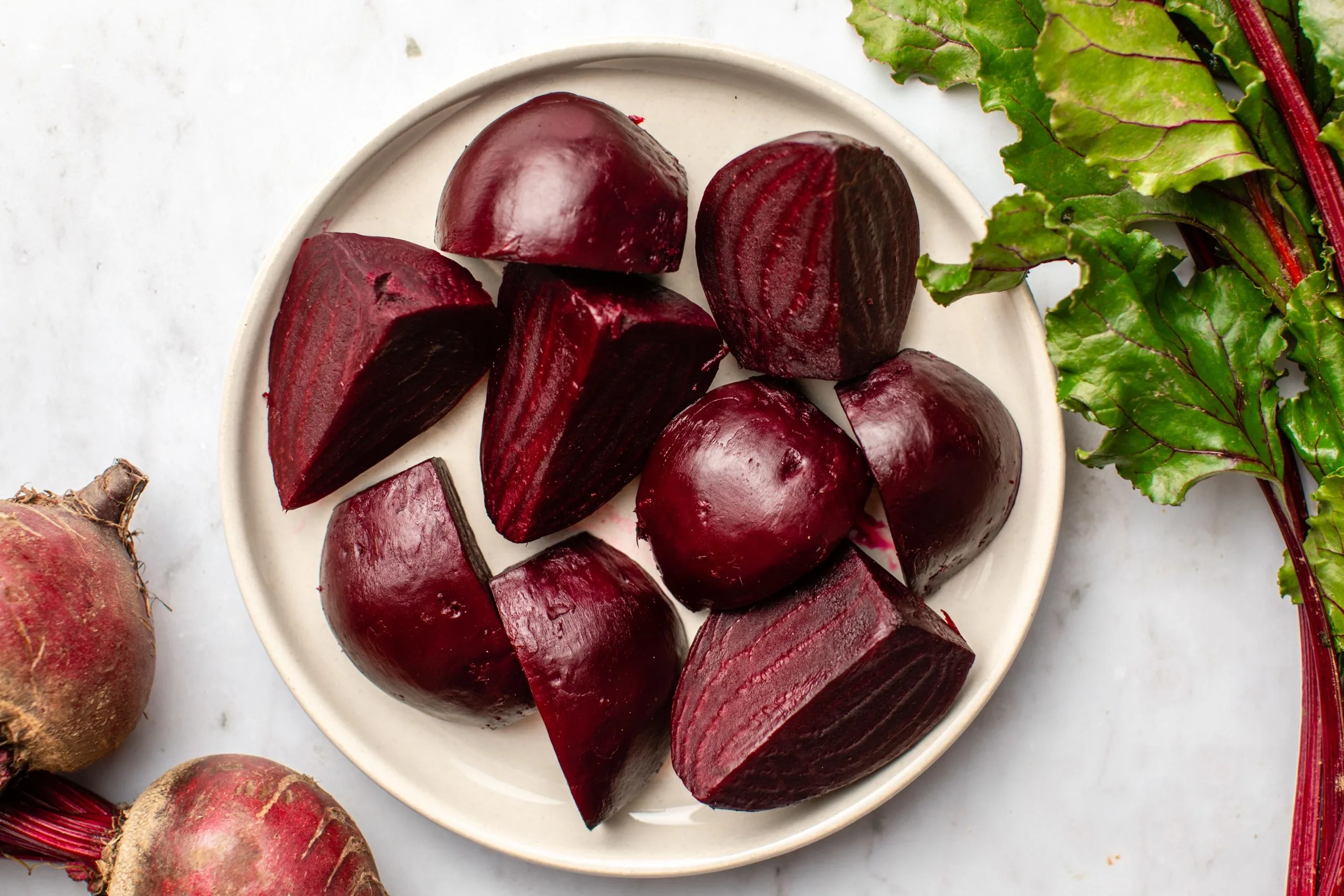 Beets Nutrition Facts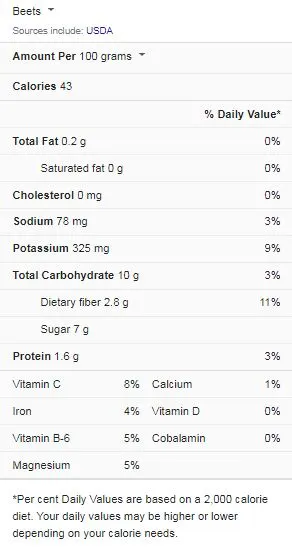 Step-By-Step Guide for Roasting Perfectly Tender Beets
Beets don't have to be roasted; they're also delicious, thinly sliced, and eaten raw. Roasting, on the other hand, transforms beets from crunchy to silky and tender. Although it necessitates a hot oven, I prefer roasting to boiling or steaming because roasting concentrates the flavors of the beet and brings out its sweeter side.
This roasting method is suitable for any type and size of the beet. Choose beets that are firm in your hand rather than soft or squishy. Pick bunches with their large leaves still attached if you have the option. Those greens wilt beautifully and can be added to stir-fries, frittatas, pasta dishes, or anywhere else a little extra green is desired. Beets can be preserved in the refrigerator for up to a week after roasting. I keep them all in one large container and only use what I need for whatever I'm making.
Tips for Preparing Oven Cooked Beets
Beets should not be challenging to prepare. With a few simple know-how, you'll be well on your way to creating a delectable side dish.
Can you Freeze Roasted Beets?
Definitely! you can put them in the freezer. Just make sure it's completely thawed before serving. They're delicious cold on salads or as a side to your favorite meal prep recipe.
Do you Have to Peel the Beets Before Roasting?
No, you do not necessarily have to peel the beets. If you leave the skin on while roasting, it will easily peel off after baking. If you don't peel the beets before roasting them, make sure to scrub them thoroughly to remove all of the dirt.
Serving Beets
We like to serve them as a side dish. However, you can add flavor by garnishing with goat cheese or using them to make a Roasted Beet Salad. We enjoy adding oven-roasted beets to protein bowls, buddha bowls, and other dishes for lunch. The possibilities are limitless.
Print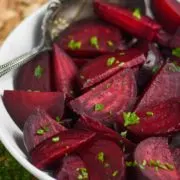 Best Way to Serve Roasted Beets
---
Description
Relish these roasted beets as a simple side dish, or dress them up with chives, fresh dill, goat cheese, and a thick balsamic vinegar, as I often do. You can also use them as an ingredient in a meal or on top of a hearty salad. Below are some suggestions to help you improvise.
Lemon and Orange
Honey and Maple Syrup
Onions (especially red and green)
Seeds and Nuts
Fresh Herbs
Black pepper
Carrots
---
1½

pounds of beets (in bunches or trimmed)

1 tablespoon

of extra virgin oil

1/2 teaspoon

of salt

1 teaspoon

of minced thyme leaves

2 tablespoons

of raspberry vinegar

1/2 teaspoon

of ground black pepper

1 teaspoon

orange juice (optional)
Equipment
Aluminum foil
Rimmed baking sheet
---
Instructions
Preheat the oven to about 375°F and line a large, rimmed baking sheet with parchment paper to make clean-up easier. Under running water, scrub the beets thoroughly with a vegetable brush.
Slice the base of each beet to make a flat surface, and the skinny pointy ends with a sharp chef's knife. Place each beet flat side down on the cutting board and cut into halves, then into wedges of even thickness, about 1/2 to 3/4-inch thick on the widest edge.
Place the beet wedges on the baking sheet that has been prepared. Drizzle the olive oil over the beets and season with salt. Toss the beets until they are uniformly coated, then arrange them in a single layer across the pan.
Cook for 50–60 minutes. Every 20 minutes, check on the beets. If the beets appear to be drying out or scorching on the bottoms, dribble a tablespoon of water over them before re-wrapping. Beets are cooked when a fork or skewer easily slides into the center of the beet. Smaller beets cook faster than larger beets.
Set aside the beets until they are cool enough to handle. Hold one of the beets with rubber gloves or a paper towel and rub the skin away with the paper's edges. If the skin doesn't easily peel away, the beets need to cook for a little longer. The remaining beets should be peeled.
Serve with butter or cold in salads.
Notes
Nutritional Facts – Protein: 1g, Carbohydrates: 8g, Fat: 4g, Saturated Fat: 1g, Sodium: 646mg, Potassium: 267mg, Fiber: 2g, Sugar: 6g, Vitamin C: 5mg,Vitamin A: 51iu, Calcium: 13mg, Iron: 1mg