Oatmeal is the proper breakfast of champions because it is filling, gluten-free, versatile, and high in nutrients. In my house, oatmeal is a staple because it is nutritious, delicious, and simple to prepare. Oats have more fiber and protein than most grains, so they fill you up and keep hunger at bay. What's more, you can flavor oatmeal however you want, whether it's sweet birthday cake overnight oats or savory bacon and cheese oatmeal. Unfortunately, getting it to the right consistency can be difficult. Everything may appear to be going well at first, but it could quickly turn into concrete or mush! Well, you no longer have to bother about that because I've got a recipe that will show you how to prepare oatmeal on the stove like a pro.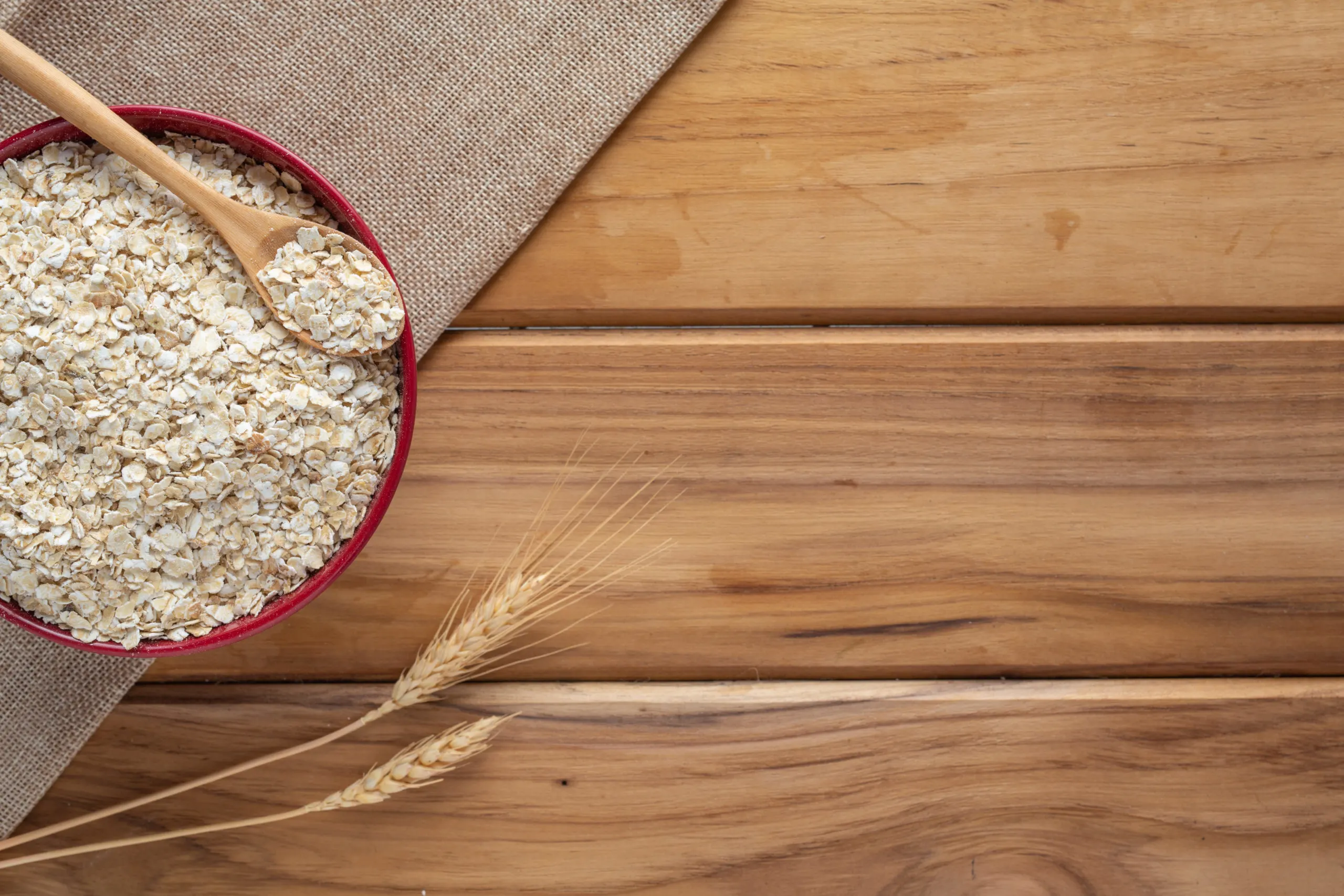 Oatmeal Nutrition Facts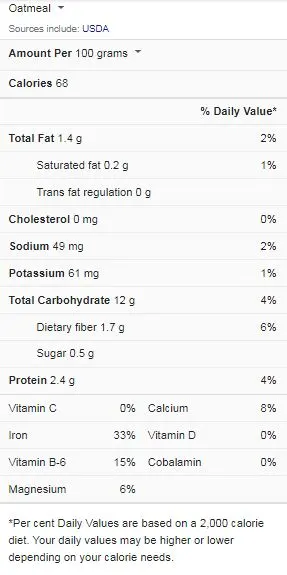 Stovetop Oatmeal
Cook time – 5 minutes
Prep time – 2 minutes
Total time – 7 minutes
Servings – 1 meal serving
You Should Know the Types of Oatmeal
Steel Cut Oats: This is the unrolled and unprocessed whole oat. These are the most time-consuming to prepare, requiring at least 20 minutes on the stovetop.
Quick Oats: These are finer oats that can be cooked quickly. You can use them, but I don't recommend them because they are more processed in general and only save you a minute of cooking time.
Rolled Oats or Old-Fashioned Oats: Between quick oats and steel-cut oats are old-fashioned or rolled oats. They are nearly identical, but the rolled ones have been slightly rolled/pressed, making them more processed. Because they are thicker than quick oats, they require more time to cook. This recipe works well with either old-fashioned or rolled oats.
Handy Tips
After you've decided what's going IN your oatmeal, you can concentrate on technique. I have a few suggestions:
Old-fashioned oats have more texture, while quick oats are creamier and cook faster. If you buy old-fashioned oats and later decide you prefer quick-cooking oats, a quick pulse in the blender or food processor yields quick oats in less than a minute.
Reduce the heat if your oats start to bubble up over the sides of the pan when you pour them into the hot water.
To be perfect, add a pinch of salt to your oats.
Some Great Oatmeal Ad-ins
I prefer my oats in cookie form, but a good bowl of oatmeal goes a long way in the morning, and I enjoy experimenting with different add-ins and toppings. Some of my favorite add-ins are:
Honey and a spoonful of peanut butter
Banana and chocolate chips
Sliced peaches or apples
Raisins
Cranberries
Brown sugar and maple syrup
Walnuts, almonds, or pistachios
Print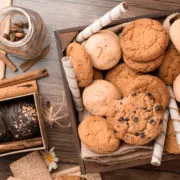 How to Cook Oatmeal on the Stove
---
Base Recipe
1 cup

of water

1/2 cup

of oat (quick oat or rolled oats)
A pinch of salt

1/2 cup

of milk choice
Banana Nut Recipe
1/2

sliced banana

1 tablespoon

of ground flaxseed

1/8

ground cinnamon

2 tablespoons

of walnut
Chocolate Peanut Butter Recipe
1 teaspoon

of roasted peanuts

2 teaspoons

of chocolate chips

1 tablespoon

of peanut butter

2 teaspoons

of cocoa powder
Cream and Strawberry
1/8 teaspoon

of vanilla extract

2 teaspoons

of honey

1/2 cup

sliced strawberries
Maple Brown Sugar
1 teaspoon

maple syrup

2 tablespoons

pecans chopped

1/8

ground cinnamon

1 teaspoon

packed brown sugar
---
Instructions
Combine the oats, milk, salt, and butter in a small saucepan and cook over medium heat.
Continue stirring until the combination begins to bubble and the oats soften. This should take 5 minutes, and the mixture should be thick and creamy at the end. If you love a thinner texture, add more milk or water to your oatmeal.
Mix in any extra add-ins you want. Sugar, cocoa powder, peanut butter, and mashed peanut butter are all great sweet mix-ins to use right now. You could also use cheese and herbs to make savory oatmeal.
Place the cooked oats in a bowl. Add in any additional mix-ins, such as nuts, dried berries, or bacon, if desired.