There are a lot of pizza brands out there, and they all make pizza meals in the same way. There has been a surge in demand for bite-sized pizza since its introduction, as it is more convenient for customers. Totino is one of the most powerful brands in this regard, and its pizza rolls are a fantastic option.
It's no surprise, then, that you're not the only one at the grocery store eyeing a bag of Totino's pizza rolls. However, given how well-known the brand is, you might wonder if the recipe is simple to follow. Not only will you be free of that fear, but you'll also learn how to make it disappear.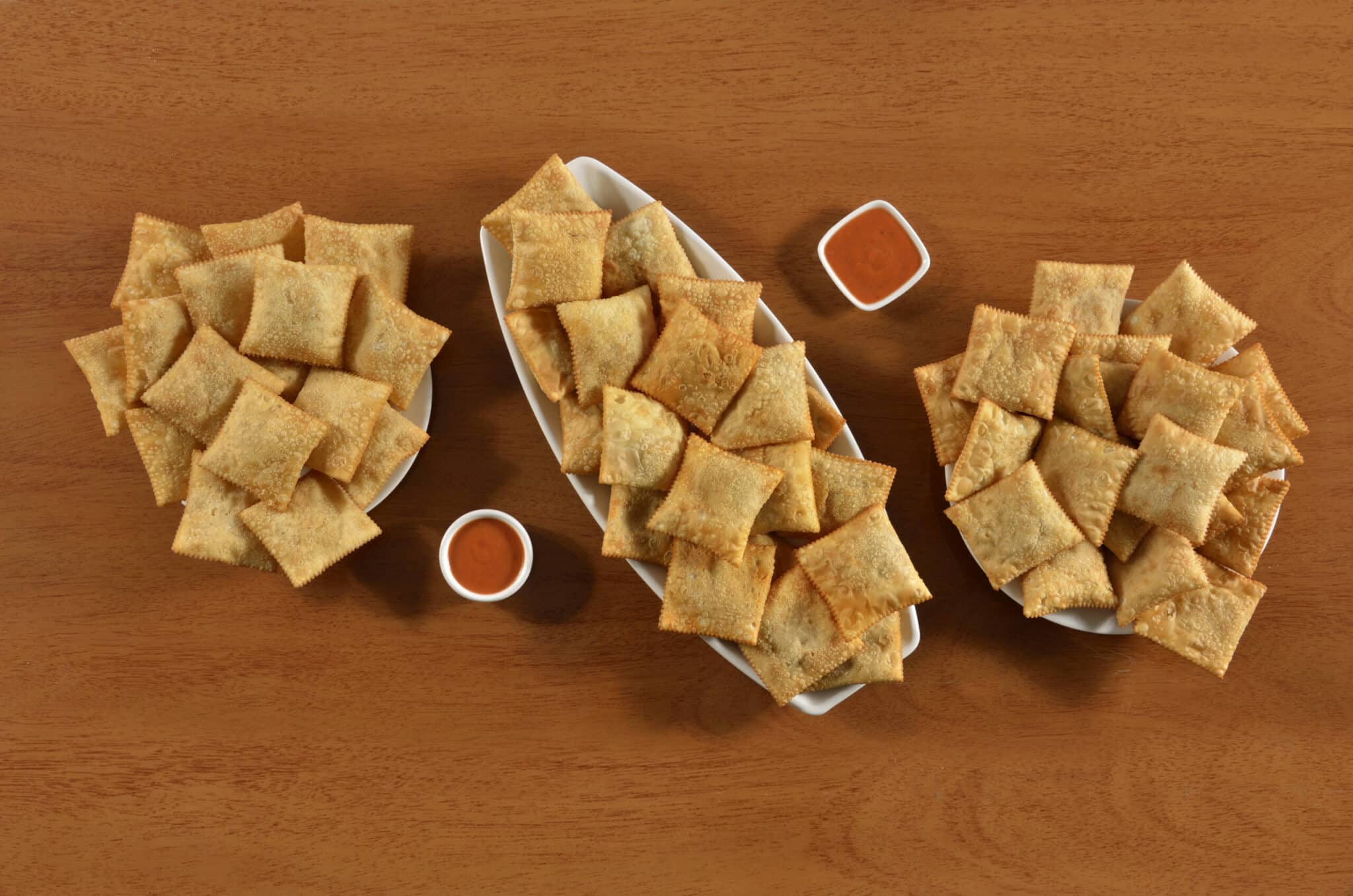 Pizza Nutrition Facts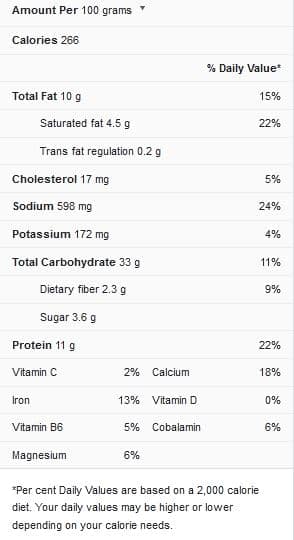 Why Totino's Pizza Rolls?
In addition to the many other benefits that this meal comes with, here are some others that should excite you about this unique meal.
It's a Fast Meal to prepare- When you or the kids are hungry, Totino's Pizza Rolls are a simple and delicious snack you can make very quickly. This pizza has a crunchy, golden, and snackable crust that will keep you coming back for more. You won't have to wait more than a few minutes to get a delicious pizza. They're simple to make and just take 1 minute in the microwave to heat up for a quick snack or dinner.
It has Different Varieties- You can be sure that the Totino's Pizza Rolls will have a flavor that will be perfect for a family supper or a large gathering. It comes in a variety of flavors, including cheese, pepperoni, and a combo, so there's something for everyone. This makes it an excellent choice for a family lunch because it provides delight to everyone.
It does not have Trans Fat- Trans fats are an example of unsaturated fat. They can be found in both natural and man-made forms. Trans fats are found naturally in the meat and dairy of grazing animals like cattle, sheep, and goats. When these animals eat grass, microbes in their intestines grow naturally.
This type of fat, particularly in its artificial form, may be damaging to the body's system. The good news is that Totino's Pizza Rolls have no trans fat and only 210 calories per serving, making them a healthy option.
Tips for Cooking a Totino's Pizza Rolls?
Completely Frozen- Totino's Pizza Rolls should be frozen before cooking. Make sure the pizza rolls are frozen to preserve the product's quality as well as your wellness. Once you've decided to prepare them, take them out of the refrigerator and let them defrost for a few minutes before preparing.
Cooking temperature- The temperature at which Totino's Pizza Rolls are cooked varies based on the number of rolls being cooked. The longer you cook the rolls, the more you should make, which may seem paradoxical but is right. Controlling the temperature would help achieve the best result with your Totino's Pizza Rolls, which in turn would deliver the best taste for you. Do remember to regulate the temperature in accordance with the number of rolls
Cooking a Totino's Pizza Rolls
You can continue with the cooking directions now that you're satisfied you don't need to be a master chef to make this quick and easy pizza product.
In an Oven
Cooking Totino's Pizza Rolls is straightforward, as it is with most frozen dishes. If you're using an oven, preheat it to 425 degrees Fahrenheit, according to the package instructions. Place the Totino's Pizza Rolls on a rimmed baking sheet once the oven has reached the correct temperature.
The cook time for Totino's pizza varies based on how hot you want the rolls to become before letting them cool. The length of time they need in the oven depends on how many rolls you're making.
Cook for 10 to 20 rolls in a conventional oven for 10 to 12 minutes and 13 to 15 minutes in a toaster oven. In a conventional oven, however, the cooking time increases to 13 to 15 minutes if you're making 40 Totino's Pizza Rolls. It's not a good idea to use a toaster oven for that many pizza rolls. Allow the rolls to cool after they have been cooked.
View this post on Instagram

In a Microwave
Cooking Totino's Pizza Rolls in the microwave is a simple and quick alternative to baking them. Simply lay the rolls on a microwave-safe tray to cook Totino's delectable pizza rolls in the microwave.
Microwave on high for one minute or one minute and 15 seconds for six rolls. Microwave for two minutes for a serving of 12 rolls. Allow the rolls to cool completely before eating them after the microwave whistles and you remove the dish. This prevents you from burning your mouth and allows you to fully appreciate this delightful food.
In an Air Fryer
Preheat the air fryer to 380 degrees Fahrenheit. While this isn't strictly necessary, it does help the food cook more quickly and evenly. Start with turning on the air fryer, then grabbing your Totino's Pizza Rolls, opening the bag, and frying them. It won't take much longer this way, plus it'll already be warm.
Arrange the pizza rolls in an equal layer inside the air fryer. They can be slightly stacked, but they may need an extra minute or two to cook. Preheat the oven to 380°F and bake the frozen pizza rolls for 6 minutes, shaking the basket halfway through. To avoid scorching your mouth, let them sit for at least 2 minutes before eating.
When frozen pizza rolls are arranged in an even single layer in the air fryer, they only take 6 minutes to cook. If you cook more than half of the bag, add another 3-4 minutes to the cooking time.
Without using any oil, this meal comes out crispy and delicious. If your air fryer basket tends to stick, a short spritz of oil will keep it from sticking. In your air fryer, never use any oil that contains soy lecithin since it will utterly damage it.
Print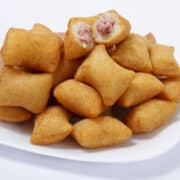 Totinos Pizza Rolls Air Fryer (2 Servings)
---
1

Pack Totino's Pizza Rolls
---
Instructions
Preheat the air fryer to a temperature of 380°F. In the air fryer, arrange Totino's pizza rolls in a uniform layer. Check that the air fryer basket isn't overflowing.
At 380 degrees Fahrenheit, bake the Totino's pizza rolls for 10 minutes, shaking the basket halfway through.
Remove them from the air fryer and set them aside to cool for at least 2 minutes before eating to avoid burning your mouth.
Following all that has been put forth on this topic, it is obvious that this meal comes loaded with great perks, most importantly it is free of trans fat and very fast and easy to prepare for you. To get the best from your making of this delicacy, you can follow through with the suggestions we have made here. See this video here for further tips.